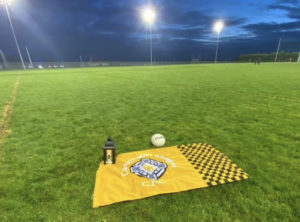 Ireland Lights Up
Apologies, due to ongoing work, we didn't have 'Ireland Lights Up' last week. We are ready to go this week , Thursday, 7pm. The MyLife challenge also starts that day and we encourage all our members to sign up to the challenge.
We won't have a sign in for 'Ireland Lights Up'. To register your attendance, please, WhatsApp your name to 0876659126. We will have a one way system in place around our walking track, please turn right when entering our grounds.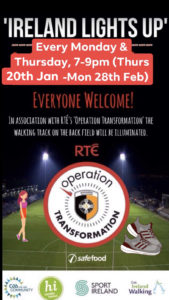 A date for your diaries!
On Monday, 7th February, we will welcome Niall McNamee to the Rangers Hall. Diarmuid McConville will also speak at the event and a number of support agencies will be in attendance.  Due to the ongoing risk of covid, if people do not feel comfortable coming to the hall, we will be live streaming the event. More details to follow.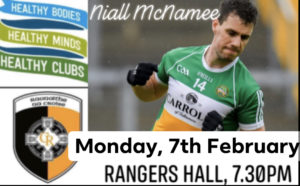 Posted: January 16th, 2022 under Club News.