Good Luck
Good luck and best wishes  to Ciara McBride, Armagh County Champion, Recitation, who will represent Club and County in the Ulster Scór Semi-Finals in St Joseph's Parish Centre, Lisnaskea on Saturday 25th March at 2:00pm.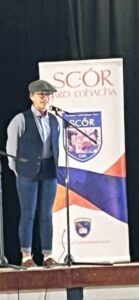 Fuel Health. Fuel Sport.
We are looking forward to welcoming Sarah Morton – HCPC Specialist Dietitian, to the Rangers Hall on Wednesday evening. Sarah has thirteen years experience in NHS and private practice and is the owner of Food Script Nutrition Clinics in Newry and Holywood. This will be a general nutrition talk suitable for 13+ young people, focusing on the importance of balanced eating, fuelling activity, good hydration, how to protect body image and self esteem and to be mindful of social media. Parents, mentors and all members of our community from near and far welcome to join us. The evening throws in at 7pm.
At 8pm, Sarah will deliver a talk to our senior teams. Sarah will speak about the impact of gastrointestinal (gut) issues and sporting performance. Including:
Exercise induced gastro issues
IBS (knowing the signs and getting a diagnosis)
Management of symptoms
Dietary management
Probiotics
When to get more help?
Any adults who would like to attend the talk at 8pm are very welcome.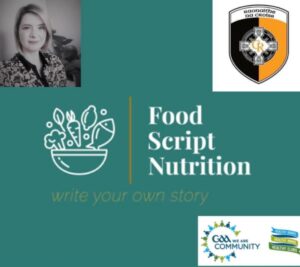 Posted: March 19th, 2023 under Club News.