Crossmaglen Rangers Club Notes 01/03/21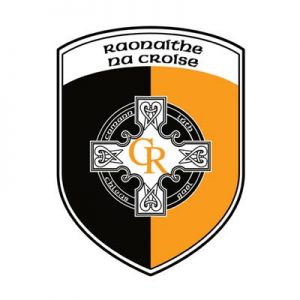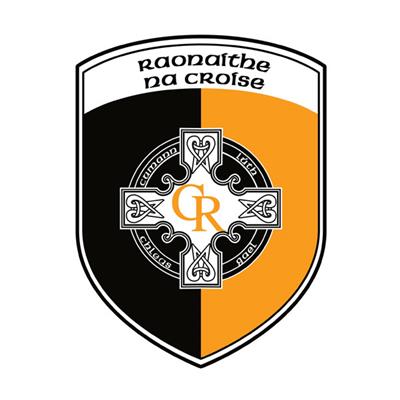 Cross Rangers Virtual Tour Of Ireland
 Our virtual tour will depart on Monday morning. It is going to be a super journey where we will visit every County in Ireland. Thanks to all those from other counties for their videos of support which we will share daily.
Few things to remember before we depart;
If walking, running or cycling, please be aware of which side of the road you should be on.
Please wear hi visibility clothing.
Please track your distance and forward into your team group.
Please keep hydrated and get plenty of sleep.
If you are a supporter, member or friend,  please use the Microsoft form (link below) and submit it to Rangers pilot, Jonny!
Be aware at all times of current health guidelines.
The most important thing, is to enjoy!
A special shout out to local businesses, community groups etc. We would love if you would form a group or team, give your team a name and submit your name and daily totals to Captain Jonny via the Microsoft form.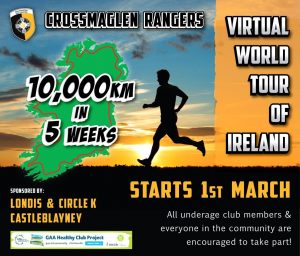 Cross Rangers – This Is Your Life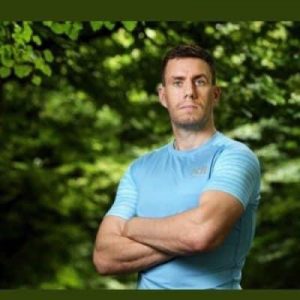 This Tuesday night we will welcome guest number four from Rhode in Co. Offaly, Niall McNamee. Niall, has had an action packed GAA career which is still continuing to this day,  representing his County for thirteen years winning two NFL medals, he has played for Ireland in the International series in 2010, has played for UCD winning a Dublin senior football championship in 2006  and continues to tog out for his club, Rhode, winning many underage titles with them  as well as nine Offaly senior championship medals. He will speak about his GAA life and his private life, in particular his severe gambling addiction and his recovery. To join us, please download the teams app and hit on the link shared on our social media platforms. The throw time is 7.30pm. Everyone welcome.
Thank you and well done to last week's guest, Lynette Fay. It was a thoroughly enjoyable evening.
Our last guest, Cross Rangers- This Is Your Life sees us welcome royalty to the hot seat, the queen of country, Philomena Begley, not to be missed!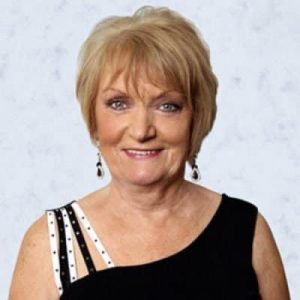 Thanks to all the businesses  who have placed donation buckets in their shops. You can also donate online via KlubFunder.
Donations can be made via Klubfunder
https://www.klubfunder.com/Clubs/Crossmaglen%20Rangers/GeneralPayment
The closing date for donations is Friday, 12th March. 
Cross Rangers LGFA
Don't forget, if your shopping in Lidl Ireland or Lidl Northern Ireland, please submit the ten digit code on the receipt and help our ladies win a new set of jerseys.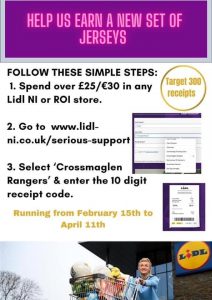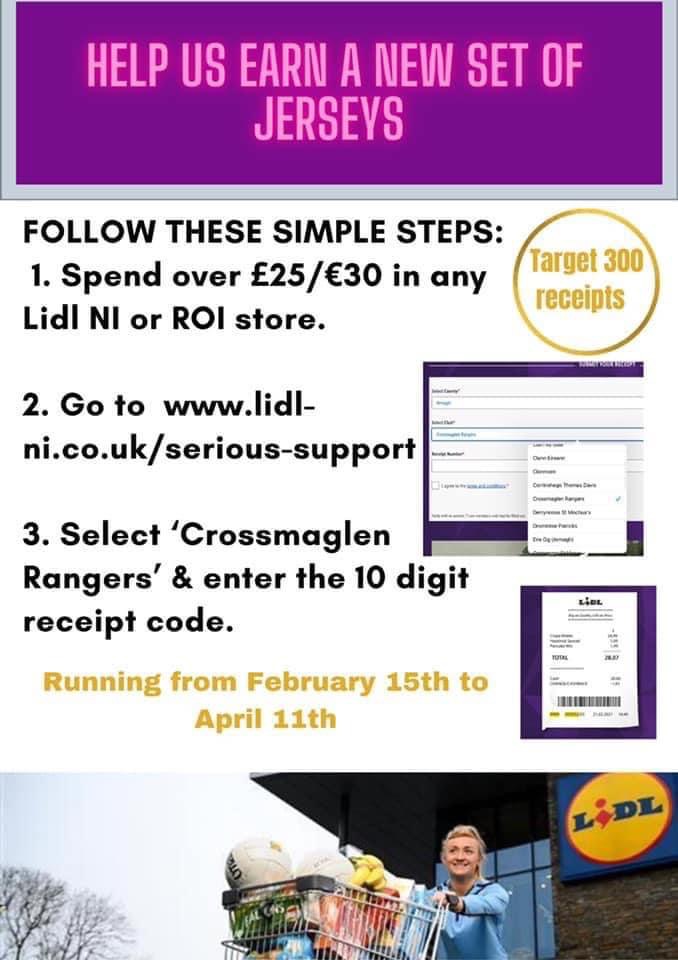 Age Friendly; Newry, Mourne & Down District Council
During the week, Lorraine Morgan, Age Friendly, presented us with thermal clothing for the older members of our club and community. We are distributing the clothing at present Please get in touch if you know someone who may need it.
Executive meeting
Executive meeting via zoom, Wednesday at 8pm.
Cross Rangers Lotto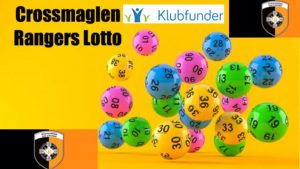 Draw Date; 28/02/21
Numbers Drawn; 6 13 23 26
No Jackpot Winner 
1 matched 3 numbers;  Fiona McDermot, C/O Hanratty's Bar who wins £100. Well done Fiona.
Jackpot; £4400/€5400
Next Lotto Draw; 07/03/21
Townland Stones
Townland stones are ready for collection at Byrne Monumental Works, Caron Rd.
Please pick up the stones you require. If you need a map, please contact us.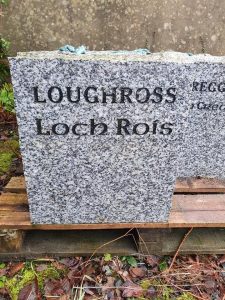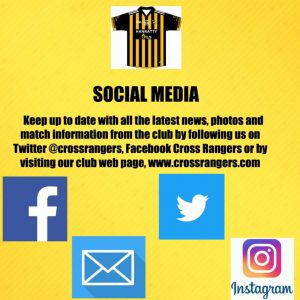 Posted: February 28th, 2021 under Club News.