Crossmaglen Rangers Club Notes 03/10/22
Field Rota Wk 03/10/22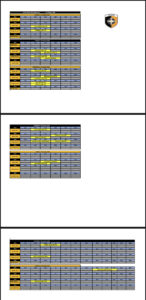 Good Luck
Good luck to our Senior team & management V Maghery, Friday, Athletic Grounds, 7.30pm, referee, Kevin Faloon.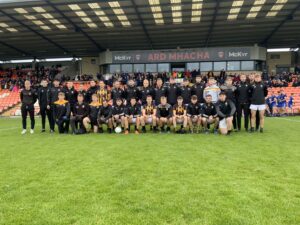 Well Done
Well done to our U19 team and management who had a good win against Tir na nÓg in the QF of the championship. The opposition opened the scoring in the opening minute but this was to be the only time they had the lead in the game. We settled quickly and  took charge of the game early on and this was the pattern for the entire game. We will play Madden in the SF, Sunday, 16th October, time & venue tbc. If you would like to sponsor the ball for this match, please get in touch.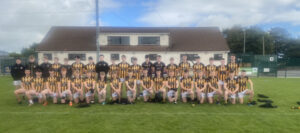 Rangers Sponsor The Ball; Armagh SFC Championship 
Our U7.5 team and mentors' Ronan Byrne, Paul McKeown, Jason Martin, Shane McCoy, Malachy Nixon and Christopher Ogle will sponsor the ball V Maghery, SFC Championship SF. Thanks to the whole team and mentors' for your support. After training on Friday, they presented the ball to Cian.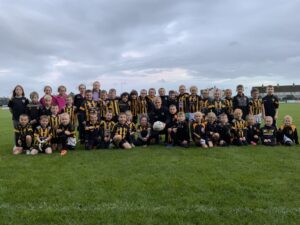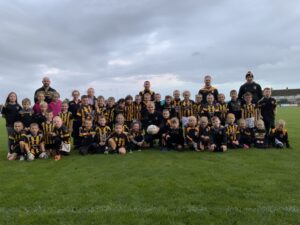 Cross Rangers Lotto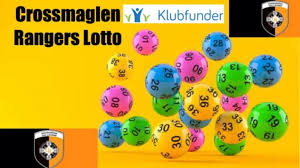 Draw Date; 02/10/22

Numbers Drawn; 6  23  24  29

No Jackpot Winner; 
No match  3 numbers
Next Lotto Draw; 09/10/22
Jackpot; £2700/€3700
Irish Classes
Irish classes for beginners begin on Tuesday night, 70-8pm in St Patrick's P.S. The classes are free and everyone is welcome.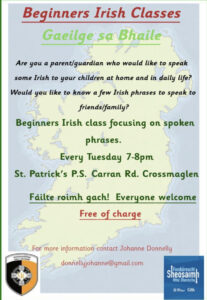 Well Done
Well done to all club members who competed in Scór.
Irish Dancing
Irish Dancing With Majella continues on Monday evenings, 4-5pm, Rangers Hall
Bingo
Bingo, Monday night, eyes down, 8pm
Crossmaglen Bowls Club 
Bowls are back in action. They take place every Tuesday night, Rangers Hall, from 8 o'clock until 10 o'clock. Everyone welcome!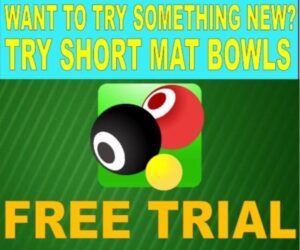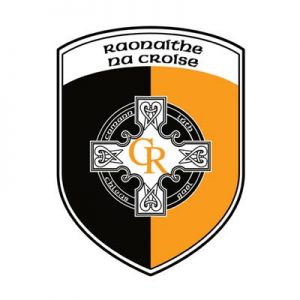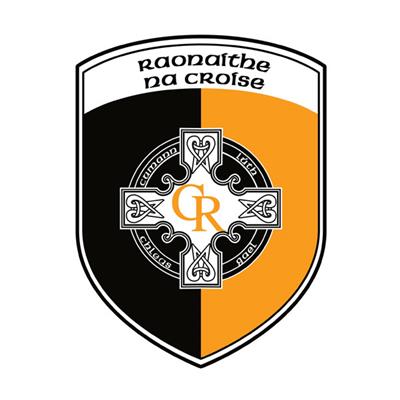 Posted: October 2nd, 2022 under Club News.