Crossmaglen Rangers Club Notes 04/01/21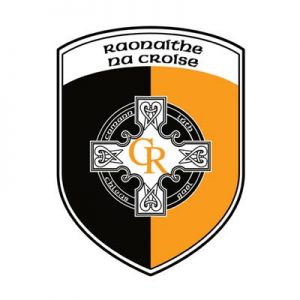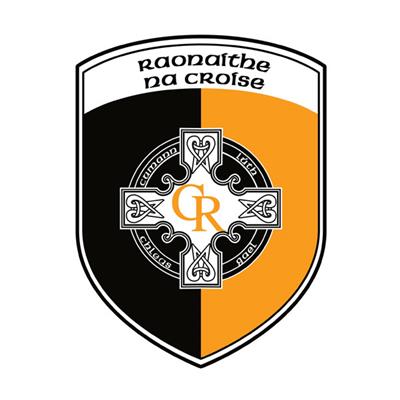 Happy New Year
Happy New Year and best wishes to all our players, mentors, supporters, members, sponsors and friends. We look forward to a brighter 2021.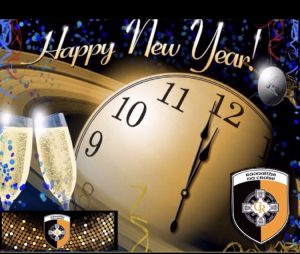 AGM
2020 AGM will take place on Wednesday 13th January at 7pm. Due to the current restrictions, the AGM will take place online. Please contact Danielle, [email protected] for the link to join.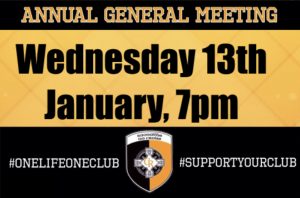 Operation Transformation; Ireland Lights Up
This Thursday 6th January we begin our 2021 journey with 'Ireland Lights Up'. Our floodlights will be on from 7-9pm. This year our walking track will be illuminated on two nights, Tuesday and Thursday.  We will have one way system in operation, please turn right if you come in the main entrance or the Culloville Rd entrance and we ask all walkers to be mindful of social distancing  at all times.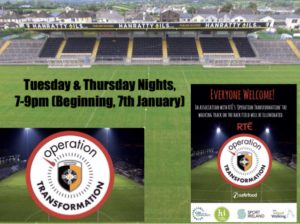 GAA Healthy Club Steps Challenge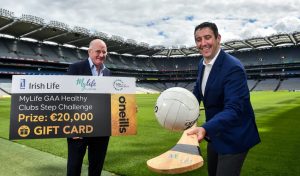 We are delighted to be signed up for the GAA Healthy Club Challenge which will throw in on January 6th, 2021 and will run over eight weeks until March 3rd, mirroring the GAA's Ireland Lights Up walking initiative that runs each year in conjunction with Operation Transformation. Our aim, as a club is to walk a combined total of 4,000km (the equivalent of a trip around the coast of Ireland) and then we will be entered into a draw in Ulster  to win a €2,500, €1,500, or €1,500 O'Neill's credit vouchers. GAA President John Horan said: "When our games were forced to stop during the first lockdown the Healthy Clubs Steps Challenge provided a healthy way for GAA and community members to remain connected while staying apart. We're delighted that Irish Life, as partners for our Healthy Club Project, is once again working with our Community & Health department to keep our members healthy and connected as we enter into a New Year like no other." Head of Marketing, Irish Life Health Liz Rowen said: "We are delighted to support GAA clubs and communities around the country. The MyLife Health & Wellbeing app gives us all the chance to add a little competition to the GAA Ireland Lights up initiative, pitching clubs across the country against each other. We look forward to the excitement of the MyLife challenge leader board each week and hope it encourages all GAA members to embrace a healthier lifestyle"
We encourage all members to get involved. To sign up, please follow the steps below;
1. Download the MyLife app from the App store or Google Play store · Apple App Store – https://apps.apple.com/ie/app/mylife-by-irish-life/id1459620652 · Google Playstore – https://play.google.com/store/apps/details?id=com.irishlife.mylife
2. Register your details
3. Tap on the social tab on the MyLife app
4. Select challenges
5. Select the challenge for Ulster
6. Tap on join & select Cross Rangers!
Cross Rangers Lotto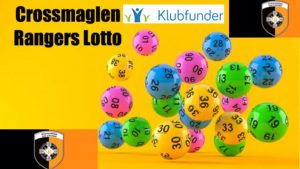 Draw Date; 03/01/21
Numbers Drawn;  6 9 17 30 
No Jackpot Winner 
2 matched 3 numbers; P Gogarty, Culloville Rd & Niamh & Oran McAvoy win £50 each. Well done to our winners. 
Jackpot; £3600/€4600
Many thanks to Donal Murtagh, Ashfield Golf course, who has sponsored three bonus prizes for next week's lotto; three €50 vouchers for local businesses; Shorts Sports, Creggan Farm Supplies & Nanny Hughes. Everyone who plays the lotto will be entered into the raffle to win the vouchers.
Get Well Soon
Get well soon to everyone who are unwell at this time. We send our thanks to Fr Dermot and Fr Kevin who joined us for the rosary on New Year's Day.
Condolences
Mrs Aggie McGuinness, McCormack Place
Crossmaglen Rangers send our deepest condolences to the Markey & O'Hare families and the extended family circle on the recent sad passing of Aggie, a dear friend of Cross Rangers. Ar dheis Dé go raibh a hanam.
Mr Danny Casey, Donegal & formerly the Dundalk Rd.
The entire Crossmaglen Rangers club send our deepest sympathies to the Casey family following the recent passing of their Brother, Danny. The Casey family have along affiliation with Crossmaglen Rangers. Ar dheis Dé go raibh a anam.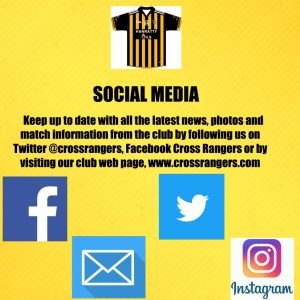 Posted: January 3rd, 2021 under Club News.