Crossmaglen Rangers Club Notes 07/08/23
Pitch Rota Wk 07/08/23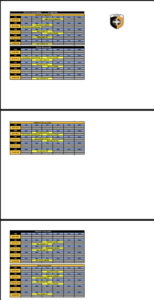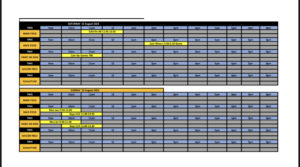 Fixtures
Monday 7th August
U18 Division 1 Championship Rd 2
Clann Eireann  V Cross, Clann Eireann, 7.15pm
Good luck lads!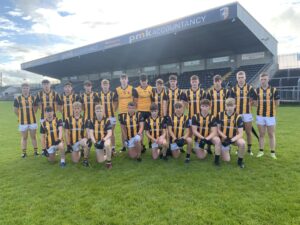 Summer Camp Registration
Registration for our summer camp will take place on Wednesday evening at 6.30pm in the back room. Alternatively, you can register online via Klubfunder.
https://www.klubfunder.com/Clubs/Crossmaglen_Rangers/EventRegistration#EventRegistrationOptions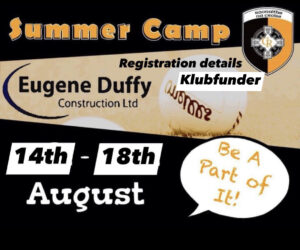 Senior Championship Fixtures
Saturday 19th August; Clan na Gael V Cross, David Park, 7pm
Sunday 27th August; Sarsfields V Cross, Sarsfields, 6pm
Friday 1st September; Cross V Mullaghbawn, Cross, 6.45pm.
Intermediate Football Championship
Sunday 20th August; Cross V Wolfe Tones, Cross, 2pm
Sunday 27th August; Cross V Culloville. Cross, 1pm
Saturday 2nd September; Keady V Cross, keady, time TBC.
All match balls for both the Senior and Intermediate Round Robin fixtures have been sponsored. Thank you to our match ball sponsors.
Crossmaglen Rangers LGFA Notes
We would like to thank Local Woman Magazine for featuring our club and local player, Alexandra Clarke, as she recovers from her recent injury. You can access both articles by downloading the Local Woman Magazine App, and downloading this months's Sport edition.
Summer BBQ Evening-
In preparation for our championship games coming up, we are organising a team building evening for all our Underage members. This will take place
on Wednesday 16th August
, at Loughross. Full details will be shared in the WhatsApp Groups.
Gaelic for Mother's & Others: The squad took on the recently from Shane O'Neill's side, and enjoyed a great evening of sport. The G4M&Os were delighted to have Blaithin and Aimee Mackin watching, and were able to wish them well, before they head off to Australia.
Training continues
on Monday night
for all players and new players are always welcome.
U14/16 training- 
We want to start by congratulating our squad members who have had success with the county recently. Firstly, a massive congratulations to Jessica McCreesh, Siobhan Shields and Cara Rooney who competed in the All-Ireland Final. We are immensely proud of the girls.
Also, well done to Lauren McLoughlin who has been participating in the Armagh U13 player development panel.
We would like to wish the U14.5s good luck, as they meet Dromintee in the championship,
this Thursday at 7pm
on Dromintee. Training continues
on Monday evening
as normal.
U12.5 training-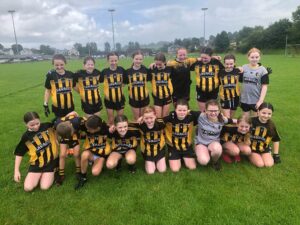 We faced Carrickcruppen on Sunday in the last leg of the league. The girls played some fantastic football, worked hard on their tackles and defending. We are immensely proud of the heart they have shown in the competition.
On Sunday the U12.5s had the honour of meeting Charlotte Havern. Charlotte who currently plays for Armagh U14s, has been drafted for the Irish Soccer team and recently sign for Linfield Ladies. Charlotte captained Linfield in their first match against Manchester United academy. Crossmaglen would like to wish Charlotte all the best with her soccer season.
We are in full preparation for the Championship, and part of that will involved some team bonding activities. Keep an eye on the WhatsApp groups for more information.
Training continues
on Wednesday evening, 6pm to 7pm
, everyone is welcome.
U10/ U8 training– unfortunately the U10.5 hub had to be cancelled this week. However the U8 hub went ahead in Dromintee. The girls had a fantastic day, and plenty of football and fun.
We would like to remind all members that it is essential to be registered with the LGFA through Foireann. For more information contact Shannon Clarke.
Cross Rangers Lotto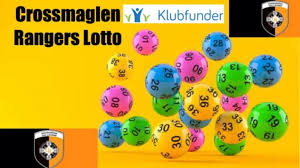 Draw Date; 06/08/23

Numbers Drawn; 12 19 23 26
No Jackpot Winner; 
1 matched 3 numbers; Paul McShane, c/o Benny McShane who wins £100. Well done Paul.
Next Lotto Draw; 14/08/23
Jackpot; £1700/€2700
GAA Share/ Re-Share
There is good stock in our swap shop including football boots. Please feel free to take whatever you need. (Back room of the Rangers Hall)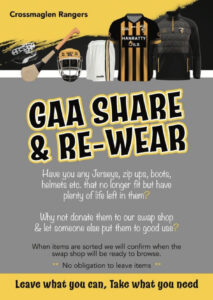 Water Bottles
There is huge numbers of empty plastic bottles left after training each evening. Larry and Gene have to collect them. We encourage all our players to use reusable water bottles or if using plastic bottles, please put empties in the bin or take them home.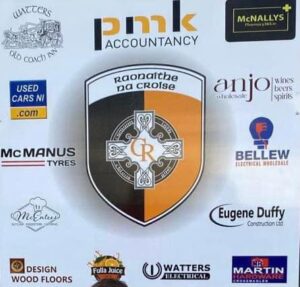 Posted: August 6th, 2023 under Club News.