Crossmaglen Rangers Club Notes 10/02/20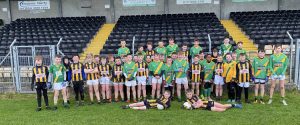 Crossmaglen LGFA Notes:  
Cross Square 100
There's less than a week to go until this event. We will be completing 100 laps of our town square,
on Sunday 16th February
.  We are delighted to host this inclusive event, for our whole community for the 3rd year.  It is aimed at all levels of fitness, so everyone can get involved.  Whether you wish to run, jog or walk a lap, just come along and do your own distance at your own pace.  The Square will be set up for participants
from 9.30am to 1pm
.  Individual's or businesses can support this event by sponsoring a lap or making a donation on the day.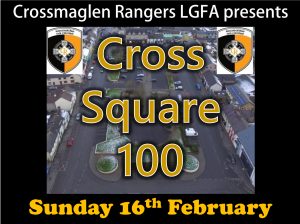 Crossmaglen LGFA Annual Pre-Season 7s
It's that time of year again, we are contacting all LGFA clubs and inviting them to participate in our seven a side competition, as a season opener.  Our 7s will take place
on Saturday 14th March
.  This is an opportunity for clubs to get out of the field, and give their players plenty of game time.  We are lucky to have had great support for the LGFA community, annually welcoming teams from across Ireland.  So we are calling on our volunteers to put this date in the diary, and give us an hour or two on the day.  Please get in touch with any committee member if you are available.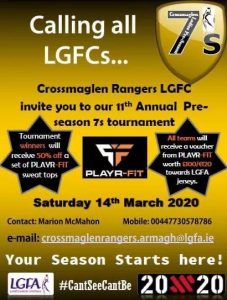 U12 & U10 News
Indoor training will commence
on Monday 10th February
, in St. Joseph's High School,
6-7pm
All girls from Primary/Rang a 3 upwards are welcome to attend.
Drug Awareness Information Evening
Guest Speaker; Ms Grainne Hearty 
As part of our ongoing health and well being programme, we are hosting
'A Drug Awareness Evening' where the main topic will be the misuse of substances and the consequences it can have on the individual, their family and community.
Grainne Hearty will join us in the Rangers Hall
on Friday 28th February
who discuss the nightmare that engulfed her family a few months ago.
Grainne's Son, Odi who was sixteen at the time went to a concert, Tiesto in Belsonic in Belfast on June 28th 2019
Odi took or was given an ecstasy tablet which cost £2. The tablet contained 78% rat poison. He went into multi organ failure. He was unresponsive to treatment and was only given a one percent chance of survival
He was admitted to ICU in The Mater Crumlin Road Belfast where he remained for four days. He was then transferred to ICU in St Vincent's hospital Dublin. He remained in a coma on Life support for thirty three days. Thankfully Odi is now on the road to recovery after a tough battle. The evening
begins at 7pm
and we will also be joined by Lizzy Smith and other representatives from the Magnet Centre, Newry. This is a free event but all donations greatly appreciated. Proceeds go to Crossmaglen Community First Responders who provide an invaluable service in our community.
Pic. Below; Grainne & Odi
A reminder to everyone who may have family away from home, you can play our lotto online by clicking on the following link;
Draw; 09/02/20
Numbers Drawn; 14  20  27  29 
No Jackpot winner
1 matched 3 numbers; Siobhean McKeown, Dundalk Rd wins £100. Well done Siobhean.
Jackpot; £4200/€5200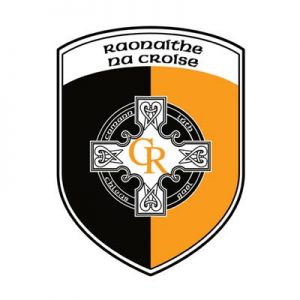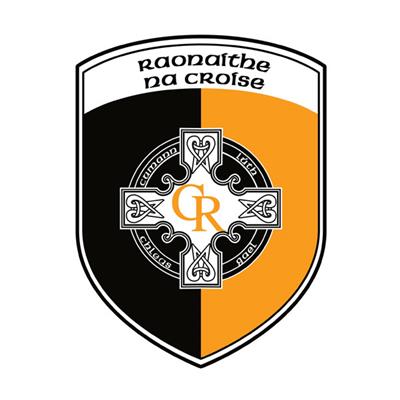 Posted: February 9th, 2020 under Club News, Club Notes.