Crossmaglen Rangers Club Notes 11/10/21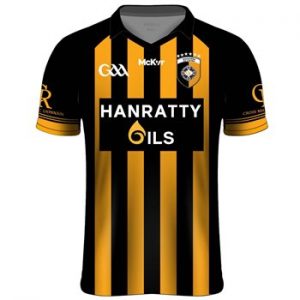 Armagh SFC QF
Cross V Killeavy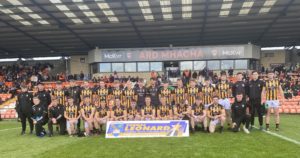 Killeavy opened the scoring of the game with a point from play in the third minute which was followed by an Oisin O'Neill point to level matters. Cian converted a free and this was the beginning of a scoring spree for us, four points one after the other, (Oisin O'Neill, Cian McConville (0-2) & Rian O'Neill (F))  to give an early lead. Just before the water break, Killeavy slotted over a point to leave the score at the first water break;
Cross 0-6  Killeavy 0-2
As play resumed, both sides had missed opportunities before they traded points, Tony Kernan our point scorer. As the minutes ticked down to half time, Killeavy chipped away at our lead with two points registered to leave the score at half time;
Cross 0-7   Killeavy  0-5 
Minutes after the ball was thrown in to get proceedings under away, we had added two points to the scoreboard, (Alan Farrelly and Cian McConville). Killeavy replicated this to bring it back to a two point game for a brief period of time before Cian scored his fifth point of the contest to put three between the sides at the second water break. Killeavy then had their best spell of the match, two points in quick succession from Ciaran O'Hanlon and a Caolan McConville point left the game all square with nine minutes remaining. A second yellow card for a killeavy player left them down to 14 players at a critical time of the game. We then took control, five points one after the other, and with the finishing line in sight, we were in a commanding position. Killeavy scored a point before they were reduced to thiteeen when one of their players was red carded. Rian brought the scoring of the match to a close with a goal just as the game entered injury time.
Cross 1-15  Killeavy 0-11 
Well done lads and management.
We now play neighbours, Silverbridge in the SF. The game will be played the weekend of the 22nd- 24th October, time and venue tbc.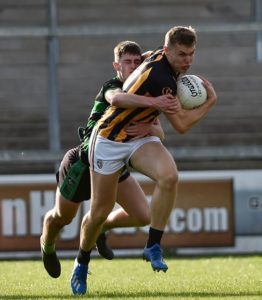 Junior Football Championship SF
Cross V Derrynoose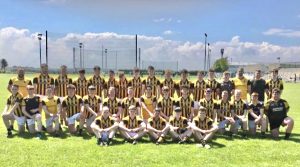 Good luck to our seconds team & management who play Derrynoose in the Armagh Junior Championship SF. The game will be played in the Athletic Grounds on Saturday evening at 5pm. It is an all ticket game and tickets will go on sale early next week via The MyTicketApp
Rangers Sponsor A Ball; Armagh JFC SF
Occupational Therapy NI  will sponsor the ball, JFC V Derrynoose. Thanks to Margaret & Padraig Daly for your support.
Sophie Daly presents the ball to Ryan Duffy.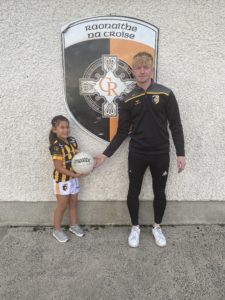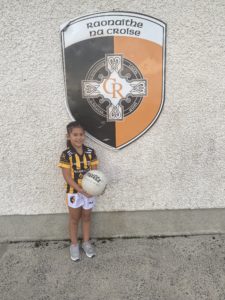 Pitch Rota Wk Beginning 11/10/21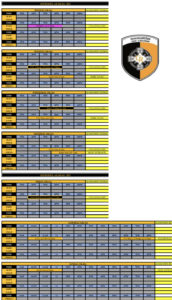 GAA Healthy Clubs 'My Mind Matters Challenge'
The three-week 'GAA Healthy Clubs My Mind Matters' challenge is now underway.
It aims to inspire participants to set aside 30 minutes five-days-a-week for an activity that boosts their mental health.
If participants collectively record 30,000 days of activity on the MyLife App (each 30 minutes of activity recorded counts as one day) between October 10th-30th then Irish Life will donate €10,000 to Samaritans Ireland, the GAA's official mental health partners since 2015.
But that's not all. Participants can also donate their MyLife points to Samaritans through the MyLife rewards store, resulting in more welcome funds for one of Ireland's hardest working charities. This time around any activity that boosts your mental wellbeing, such as walking,  running, cycling, yoga, meditation, gardening, swimming and this can be recorded and added to your personal and the collective tally.
Any participant who achieves our weekly targets will be entered into our weekly draws for:
Week 1: 25x £50 Amazon.co.uk Gift Cards
Week 2: 30x Fitbit Charge 4
Week 3: 5x €500 Ireland's Blue Book Voucher
One lucky participant will be drawn at random to win an expert coaching session & wellbeing event with one of the GAA's most decorated players, Oisín McConville for their local GAA club.
Further information on the challenge ⬇️
https://mylife.irishlife.ie/gaa-my-mind-matters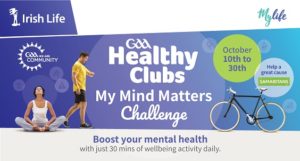 Trip To Glasnevin
Just ten seats left for our upcoming trip to Glasnevin Cemetery & Museum on Wednesday 27th October. To book, please contact me, telephone 0876659126.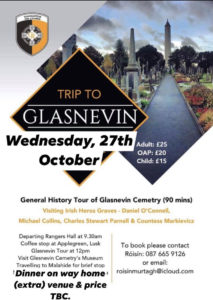 Cross Rangers Club Lotto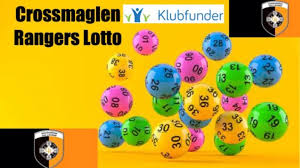 Draw Date; 10/10/21
Numbers Drawn; 9  22  27  29
No Jackpot Winner;
3 matched 3 numbers; Jim Teelan, c/o Hanratty's Bar, Mary Short &  Jim Gogarty, c/o Briege Gogarty  who win £35 each. Well done to our match three winners.
Next Lotto Draw; 17/10/21
Jackpot; £2400/€3400
Condolences
Vincent McKee, Ballymacnab
Margaret and the extended McKee and McShane families, the entire Crossmaglen Rangers club send our deepest sympathies to you and all the family on the untimely passing of Vincent. Ar dheis lámh Dé go raibh a anam uasal.
Geraldine McQuillan, Tyholland
Crossmaglen Rangers send our deepest condolences to Pamela, Miceal, Aaron, Emily, Alisha & Tommy King and the extended McQuillan family, following the recent sad passing of Pamela's Mother, Geraldine. Ar dheis Dé go raibh a hanam.
Arts & Crafts Workshop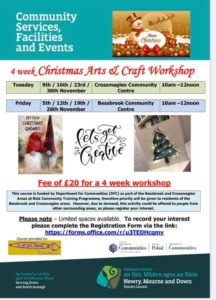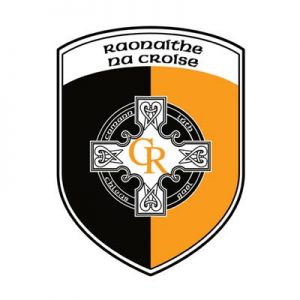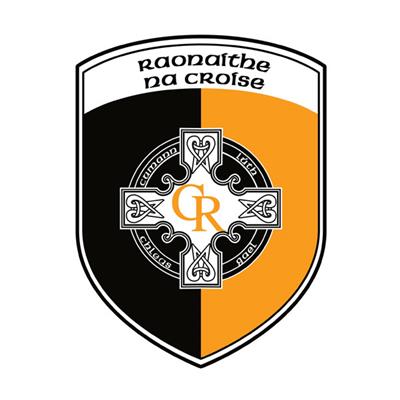 Posted: October 10th, 2021 under Club News.