Crossmaglen Rangers Club Notes 13/02/23
Pitch Rota WK/B 13/03/23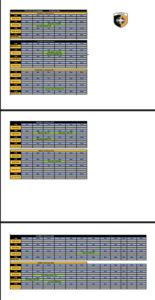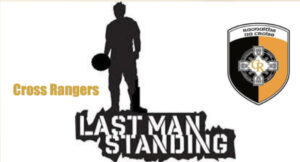 Results from this week's 'Last Minute Standing' will be shared on our socials on Monday night. Indications are, there will be a lot sitting down like myself!
The Club Remembered: A Night Of Celebration.
Tickets are selling fast for  our night of celebration in The Rangers Hall on Saturday, 11th of March 2023  to recognise the glorious era from the 1970's when our senior team claimed three senior championships as well as a historic treble of Minor, U21 & Senior Titles senior in 1977. As well as recognising our guests of honour from the glorious 70's era, we will also recognise;
2019, Senior championship winning team, 2020 U17 Championship winners, 2021, Junior league winners and 2022, U19, Reserve and Senior championship winning teams. Players of the year will also be awarded.
Tickets are £25.00 and you can RSVP by emailing;
Danielle Morris [email protected]
Aaron Kernan [email protected]
Roisin Murtagh [email protected]
By Friday 24th of February 2023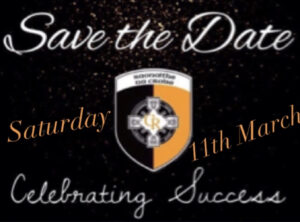 National Draw Tickets
We need to return National Draw tickets soon. Few tickets left. Please contact Donal to purchase.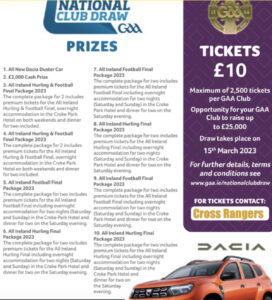 Cross Rangers Lotto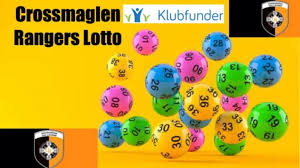 Draw Date; 12/02/23

Numbers Drawn; 1  4  22  27 
No Jackpot Winner
1 match 3 numbers; Briege McEntee who wins £100. Well done Briege. 
Next Lotto Draw; 19/02/23
Jackpot; £1400/€2400
Bingo
Bingo, Monday night, 8pm.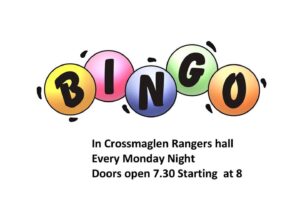 Armagh GAA Club Draw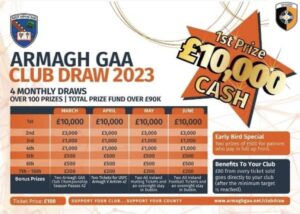 The Armagh GAA Club draw takes place over four months, March, April, May and June. There are sixteen prizes each month, ranging from the top top prize of £10,000, right down to £200. Tickets are £100 each with £80 from every ticket going directly to the club after we reach our minimum target. We are offering people the opportunity to pay over four months, £25 per month. Tickets can be purchased from any committee member.
Best Wishes
We send our best wishes to Senior player, Shane Morgan. Speedy recovery Shane.
Good luck
Good luck Rian, Callum and Armagh team/management V Roscommon.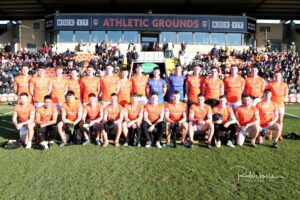 Important Dates!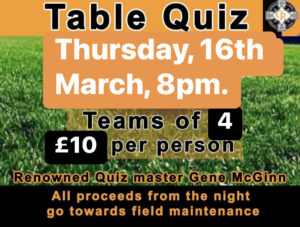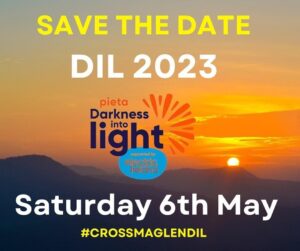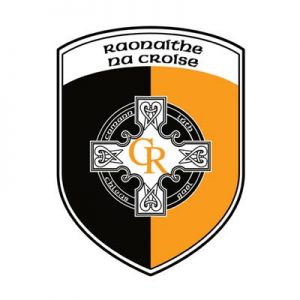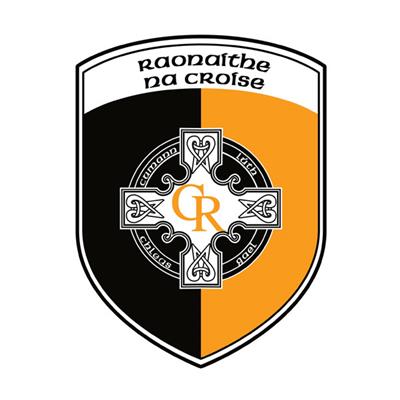 Posted: February 12th, 2023 under Club News.