Crossmaglen Rangers Club Notes 15/02/21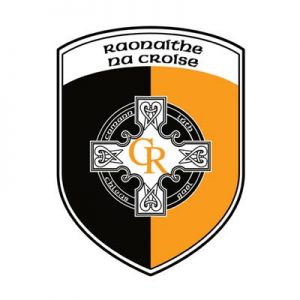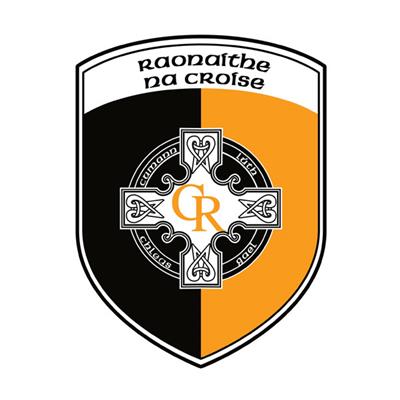 Cross Rangers – This Is Your Life
Week two will see us welcome the one and only Sean Boylan. To join us, please download the teams app and hit on the link shared on our social media platforms. Oisin will throw it in at 7.30pm. Everyone welcome to join us, from near and far! Our sincere thanks to week one guest, Fr Brian D'Arcy, it was a fantastic event and a very interesting insight into an amazing life. We wish Fr Brian many more happy times and good health.
Next week we look forward to welcoming Lynette Fay. 
Thanks to all the businesses  who have placed donation buckets in their shops. You can also donate online via KlubFunder.
Donations can be made via Klubfunder
https://www.klubfunder.com/Clubs/Crossmaglen%20Rangers/GeneralPayment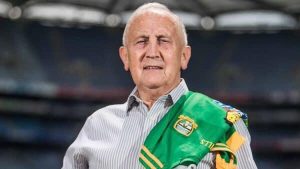 Cross Rangers Lotto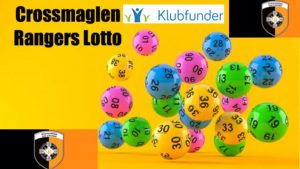 Draw Date; 14/02/21
Numbers Drawn; 2  13  19  24 
No Jackpot Winner 
2 matched 3 numbers; Paul Hughes & Saoirse Hughes who win £50 each. Well done to our winners.
Jackpot; £4200/€5200
Next Lotto Draw; 21/02/21
Townland Stones
Thanks to the community association who we will join forces with to place the stones in the townlands. To coincide with the erecting of the townland stones, local historian Una Walsh, will host a talk via zoom entitled 'Townlands Around Crossmaglen' on Monday, 22nd February at 7pm. We will share the link for the talk during the week.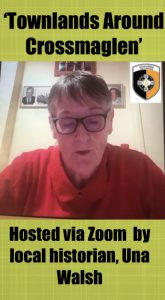 Irish Classes
It is not too late to enrol for the Irish comhrá (conversation) online classes which take pace on Monday nights  at 7pm. Participants will have the opportunity to do a short oral test at the end to earn their silver fainne. For more details, please contact Johanne, [email protected]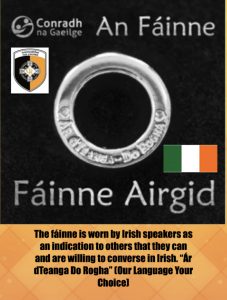 Armagh Club Draw 2021
The club must sell a minimum of  25 tickets Armagh club draw tickets. Once we reach this target, every ticket we sell we receive £80. Tickets available from Gene Hanratty, Danielle Morris or Roisin Murtagh. There is four monthly draws. March, April, May and June. Tickets cost £100 and we are giving members an option of paying 4 x £25 instalments. It is important we support this draw as it raises vital funds for the club in these difficult times.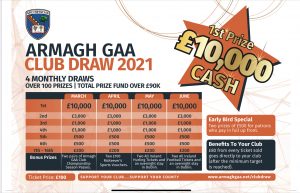 Condolences
Mark Blessing, Clonalig
Our deepest condolences to Leo, Denise, Liam, Pearse, Melissa, Hannah and the Blessing family following the recent sad passing of Mark. Ar  dheis Dé go raibh a anam.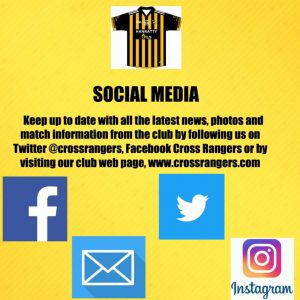 Posted: February 14th, 2021 under Club News.