Crossmaglen Rangers Club Notes 19/04/21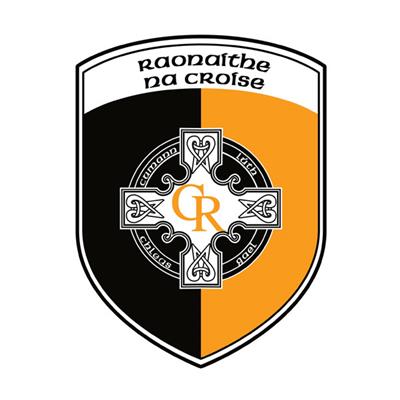 Membership
Super weather for our first week back on on the football fields. Well done everyone!
Every player needs to be registered. Membership can be paid to any committee member or pay online via Klubfunder. Any problems using the online platform for membership, please contact me.
Klubfunder online membership payment link below;
https://www.klubfunder.com/Clubs/Crossmaglen%20Rangers/Membership#MembershipOptions
Membership Form
https://drive.google.com/file/d/1RHrmAtmfl7_1lNRHAx11iJ2EYwI8g4mh/view?usp=sharing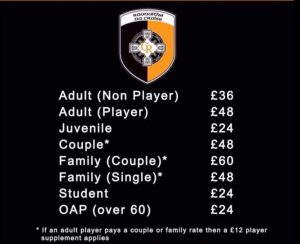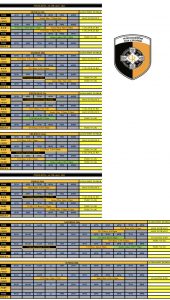 Draw Date; 18/04/21
Numbers Drawn; 16  25  26  29 
No Jackpot Winner 
1 Matched  3 numbers; Michael Rushe, c/o Mary Short who wins £100. Well done Michael.
Jackpot; £5100/€6100
Next Lotto Draw; 25/04/21
Club Mass
Our annual club mass will take place on Friday 30th April at 7pm in St Patrick's Church. Due to current restrictions, only those participating in the mass and members of the executive committee can attend. The mass will be broadcast live via Upper Creggan Parish webcam, the loudspeakers will be on outside the church and holy communion will be brought outside to the side door, Creggan side of the church. We will remember all deceased members and in particular the following who died in 2020  and were associated with Crossmaglen Rangers;
Kathleen Armstrong, Mary Ann Nagel, Ann McArdle, Paddy Murphy, May Flynn (nee Rush), Patricia Cumiskey, Tommy Donnelly, John Paul Smyth, Mary Cooney, Peter McAllister, Bridget Mc Shane, Rosetta Walsh, Michael Creegan, Brigid Rafferty, Alice McDermott, Brian Morgan, Patsy Kieran, Kathleen O'Connor, Pearse Duffy, Leon Barron, Chris Marron, Paul Mulligan, Theresa Donnelly, Martin McKenna, Toni Carragher, Thomas McVerry, Oweny Farrell, Pascal Allen, Jimmy McCooey, Gerard McKeown, Brendan Morris, Marie Keegan, Leo Kirk, Dinny Hollywood, Barney Hughes, Elizabeth Matthews, Hugh Carragher, Eugene Ryan, Gerard Devlin, Martha Dawson, Maria Robinson, Michael Carragher, Angela Conroy, Anne Haughey, Malachy Dillon, Mary McKeever, Kevin Gibbons, Jim Boyle, Rosemary Barry, Aggie McGuinness, Danny Casey, Eileen Creegan, Amy Mallon, Gene Barry.
go bhfanfaidh siad i suaimhneas.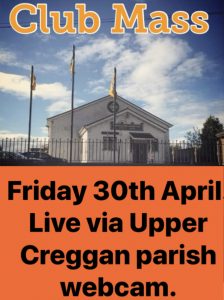 Field Sign 
We have a number new field signs in St Oliver Plunkett Park. Thanks very much to everyone who has sponsored a sign, this is an ideal way of promoting your business as well as supporting the club.
A field sign costs £400 for five years (We will provide the sign).
Please contact Joe Kernan or any committee member for more details.
South Armagh Spring Fayre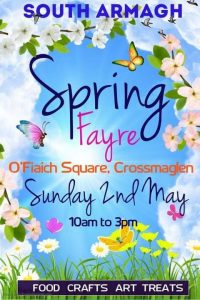 Crossmaglen Darkness Into Light
We are delighted to be part of Crossmaglen Darkness Into Light
Join in any way you can – walk, swim, cycle or simply share your sunrise
Link to register below;
https://www.darknessintolight.ie/register/armagh/defaultregistrationform
Helpline Numbers;
Pieta House
Text HELP to 51444
Call 1800 247 247
Samaritiens
Call 116 123
Email [email protected]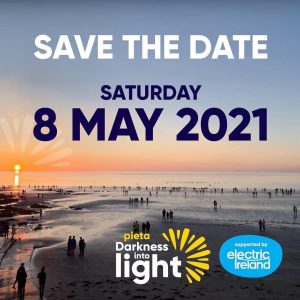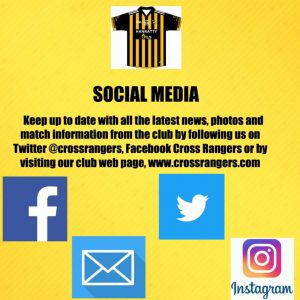 Posted: April 18th, 2021 under Club News.