Crossmaglen Rangers Club Notes 19/10/20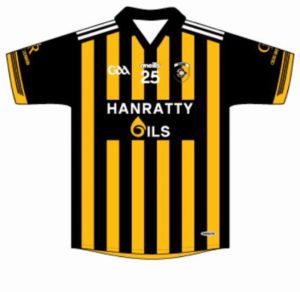 Cross Rangers Irish Classes via Zoom 
Our online classes continue on Monday evening at 7pm; Monday; Bunrang; (Beginners) & Meanrang (Improvers). New students welcome!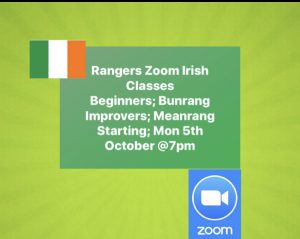 Zoom Singing Lessons
Zoom singing classes where Pearse Larkin will teach children some songs in Irish will begin this Thursday, 22nd October from 6.30-7.15 and they are free of charge.
For more details about the Irish classes or singing lessons, please contact Johanne Donnelly; [email protected]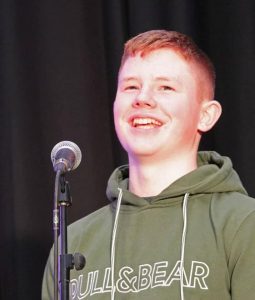 Cross Rangers Lotto
Draw Date; 18/10/20
Numbers Drawn; 5  7  17  29 
No Jackpot Winner 
4 matched 3 numbers winning £25 each; Brendan Donaldson, Tom O'Hanlon, Gerard Murray & Margaret McConville 
Well done to our winners.
Jackpot; £2600/€3600
Cross Rangers Luxury Hotel Give Away
Tickets are going fast for our luxury hotel give away! First prize is a two night break with an evening meal in the luxurious Galmont Hotel & Spa, Galway. We are also giving away six €50 One4all gift cards which can be redeemed in hundreds of retailers nationwide. Tickets cost £10/€10 and can be purchased online via PayPal; more details email; [email protected]
Tickets for sale in Short's bureau, Chairman Gene,  Danielle 0871308641 or Róisín 0876659126.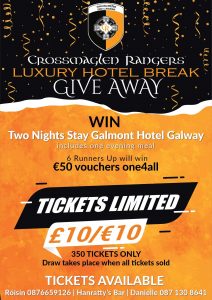 St Vincent De Paul/Crossmaglen Rangers 
This week we launched our Christmas appeal in conjunction with our local St Vincent De Paul. Please note, we wont be collecting second hand clothes. This collection is replacing our annual shoe box appeal, so items you would put in the shoebox , toys or vouchers for local businesses are all very welcome.  If you may be in need or know someone who may need assistance this Christmas, please contact Róisín or Aidan Murtagh where all requests will be dealt with in strict confidence.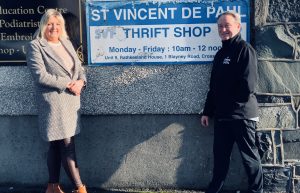 Rangers Colouring Time!
With the children having an extended Halloween break, we have teamed up with Centra once again and we are asking all our little people to draw us some spooky pictures. I will start sharing them on our social media platforms from Monday 26th October in the run up to Halloween. Everyone who sends me a picture, will receive sweets courtesy of Centra Crossmaglen. Thanks to Colm and staff for their continued support.
Please WhatsApp your pictures to Róisín, 0876659126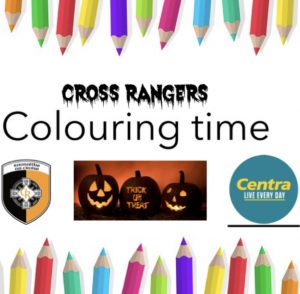 Posted: October 18th, 2020 under Club News.