Club Notes 21/08/17
JFC Rd 2
Cross V Lissummon
On Saturday evening our Junior team travelled to Silverbridge for their round 2 game of the Armagh Junior Championship . Lisummon were the opponents and the referee was David Crawford .
With only seconds on the clock John Murtagh opened the scoring with a point . Lisummon responded quickly with three points on the scoreboard by the tenth minute before a hat-trick of points from John Murtagh give us the lead by one. Lisummon levelled the scoring with a point in the eighteenth minute. Cormac Clarke and Aaron Moyston got a point each before Cormac Clarke hit a superb shot which resulted in a goal and extended our lead.
In the last few minutes of the first half we scored another three points. Just at the end of normal time Lisummon scored a point and as the game went into injury time Lisummon got a goal followed quickly by a point which left just three between the sides at the break.
At the start of the second half it was Lisummon who started the brightest.  A fantastic save from our goalie Jamie McEvoy in the opening seconds prevented Lisummon from getting their second goal of the match. Lisummon got the next two scores before our first score of the second half came thanks to a Kevin McShane point. Two points each from both sides brought us to the last ten minutes of the game.  Cormac Donnelly got his third point of the match before Lisummon got their last score of the game , a point in the final minutes of normal time. John Murtagh finished the game as he had started , getting two points as the game went into injury time bringing his personal tally to eight.
Well done to all the squad and management .
Cross 1-15 Lisummon 1-11
Donnelly Group SFC Rd 2
Cross V Maghery, Friday August 25th @8.30pm , Athletic Grounds Armagh. Good luck to the entire squad/management.
U14 League
Armagh Harps V Cross
On Friday night our U14 footballers faced Armagh Harps in Abbey Park , Armagh.
Sitting top of the table meant a win or draw for Cross would result in them being crowned U14 Division 1 league winners.
Harps got a point from a free in the opening minute of the game.
Dara O'Neill (2) and Caolan Finnegan(1) points put us in front. We exchanged points with Harps before our first goal of the night came thanks to a great pass from full forward Ronan McAllister to Caolan Finnegan who put the ball in the back of the Harps net. Pearse Blessing scored a point before Ronan Fitzpatrick scored our second goal. Within minutes our third goal was registered thanks to the other Ronan, Ronan McAllister.  A Caolan Finnegan point left us with a commanding lead but Harps responded immediately with a goal and a point. Two points from Dara O'Neill in the closing minutes of the first half saw us leading by 2-04 at the break.
The second half saw a high scoring highly entertaining encounter.
The first five minutes saw three points each from both sides before Harps hit their second goal of the match which reduced our lead. Two points each for both teams before Harps got their third goal which left just four between the teams.
Harps scored another point before points from Thomas Óg Duffy and Dara O'Neill strengthened our lead, but Harps refused to give up, scoring another three points, but a great strike from Ronan McAllister in final seconds of normal time give him his second goal of the match and helped to seal the victory.
Cross 4-15 Armagh Harps 3-13
Congratulations to the entire squad and management .
Many thanks to Mary Deery / Valuland for the goodie bags for our U14 team.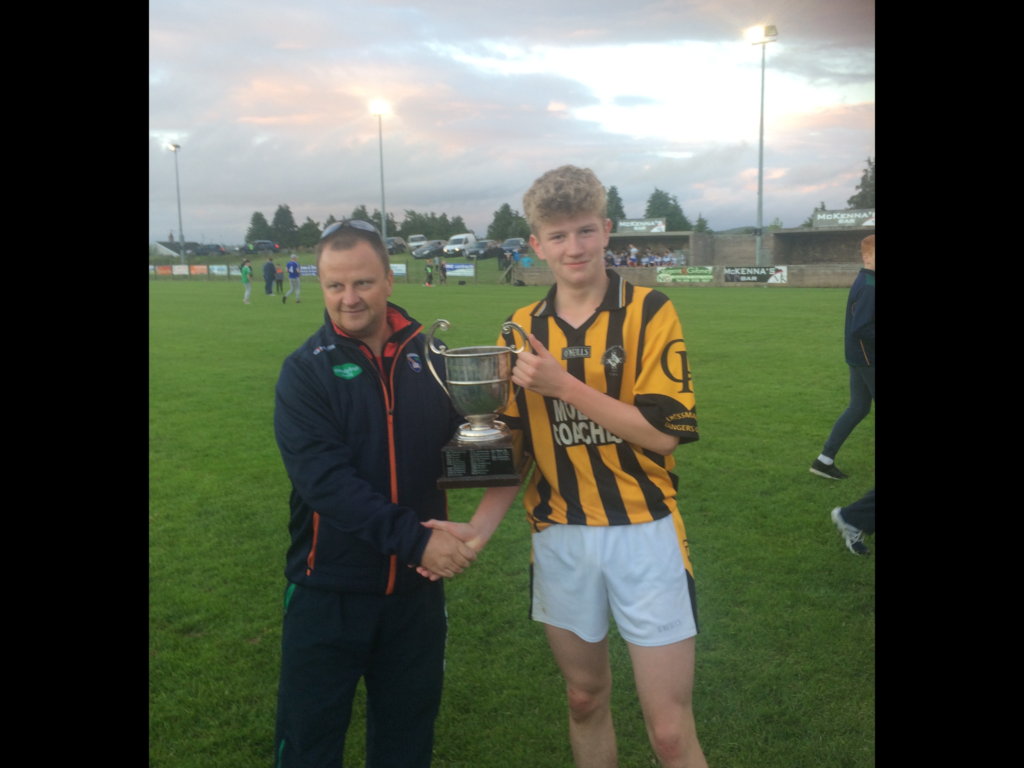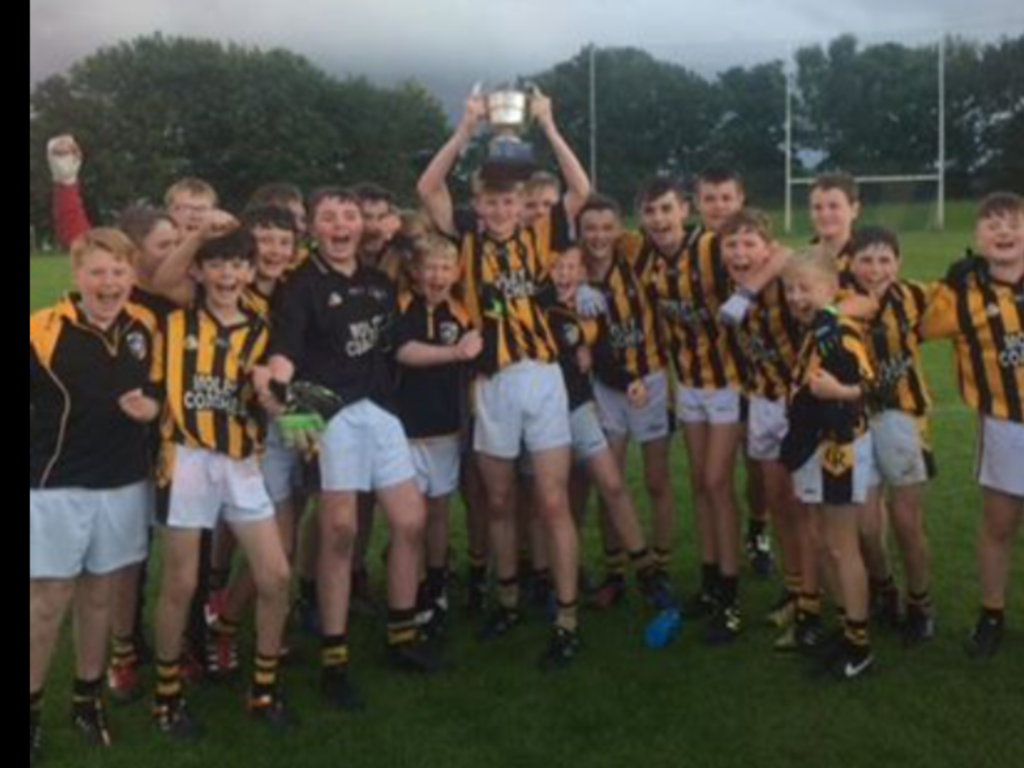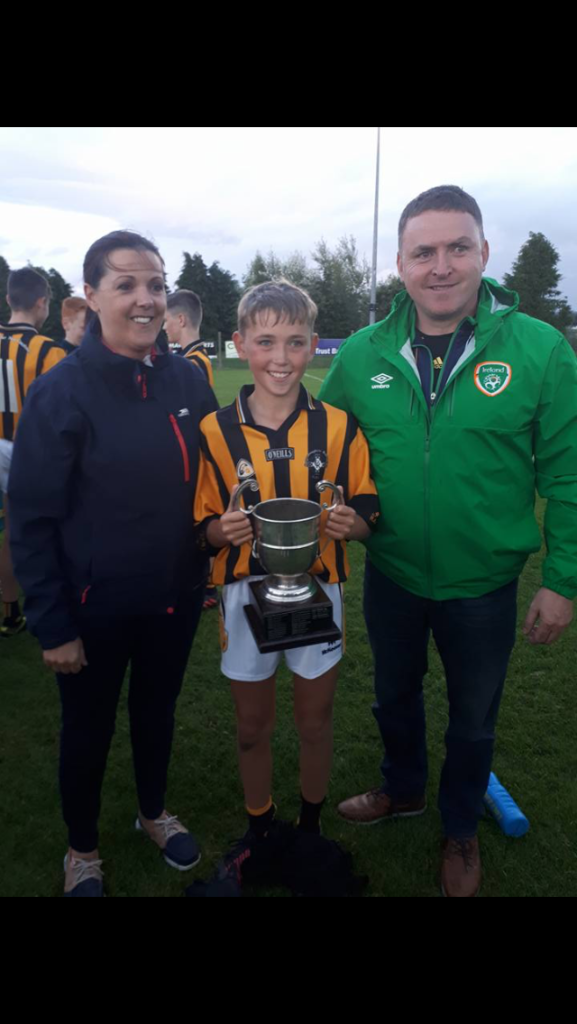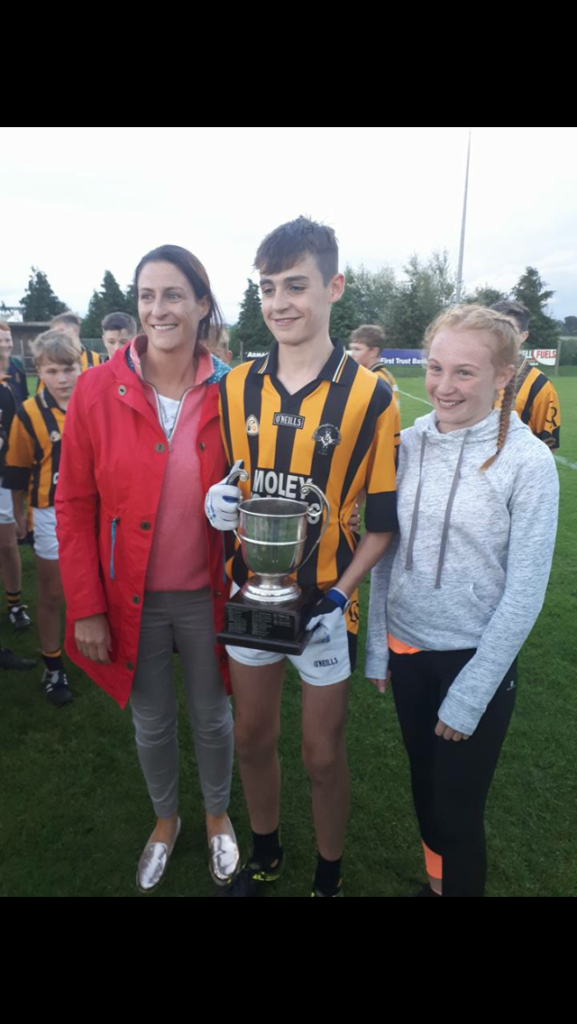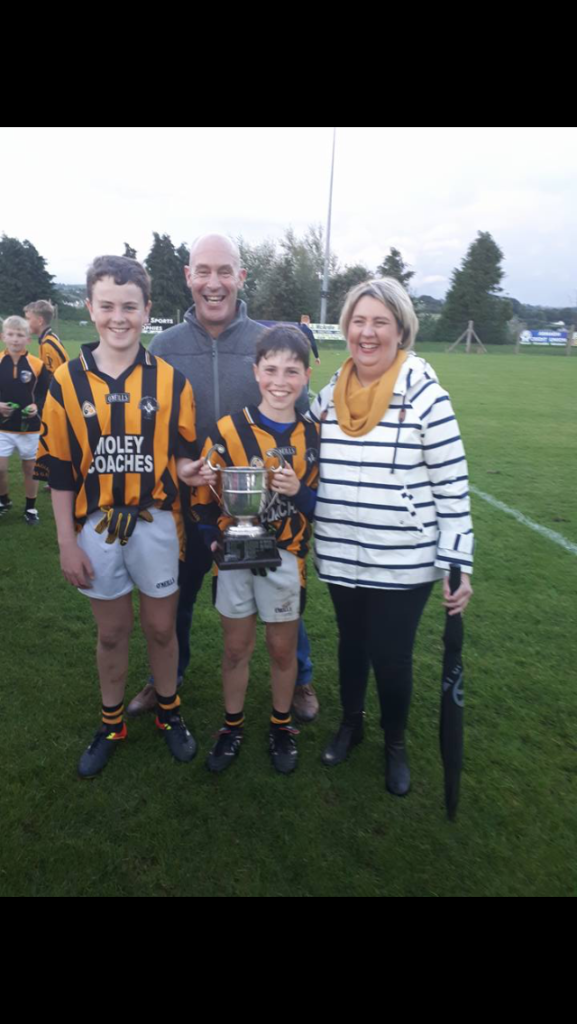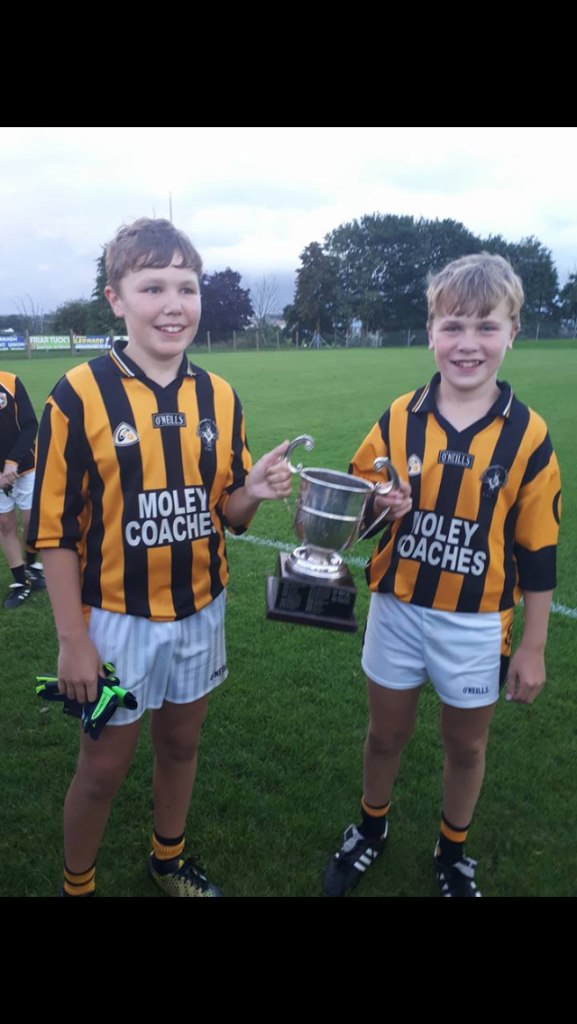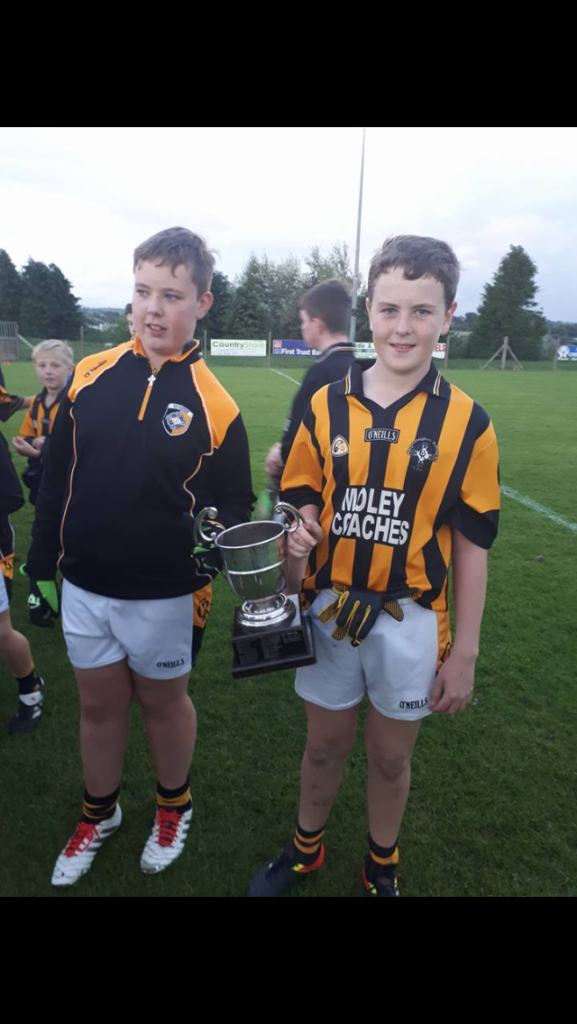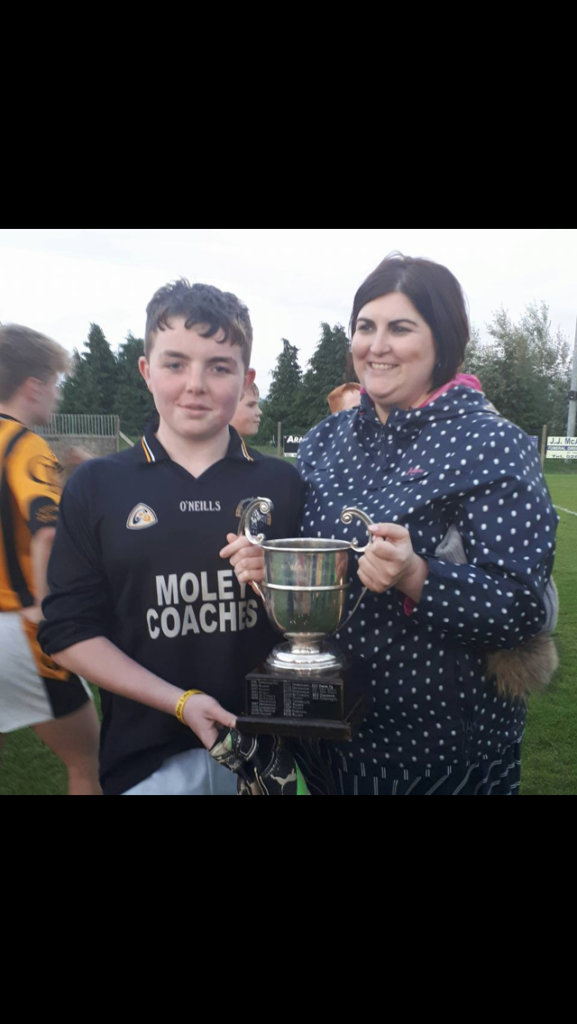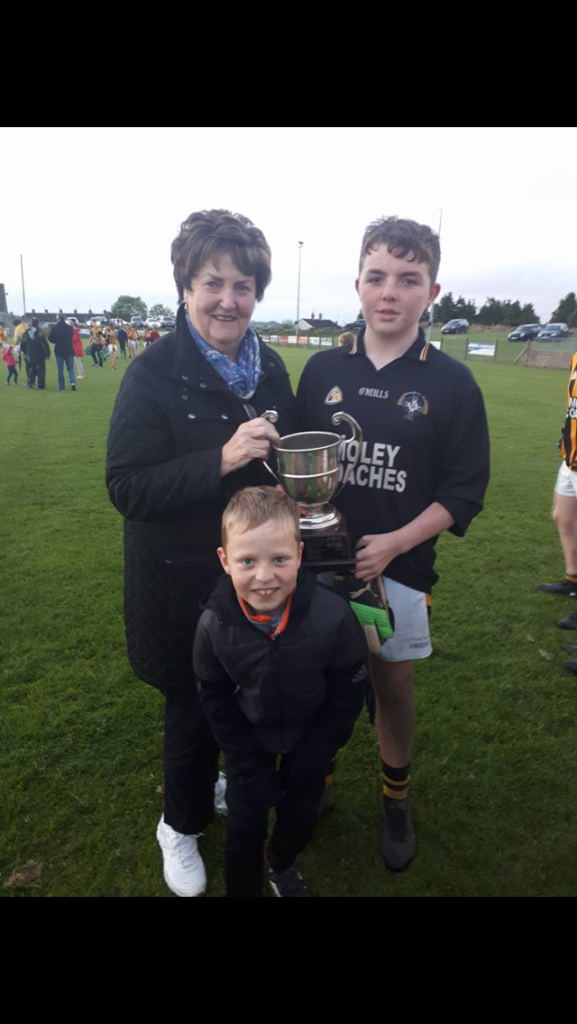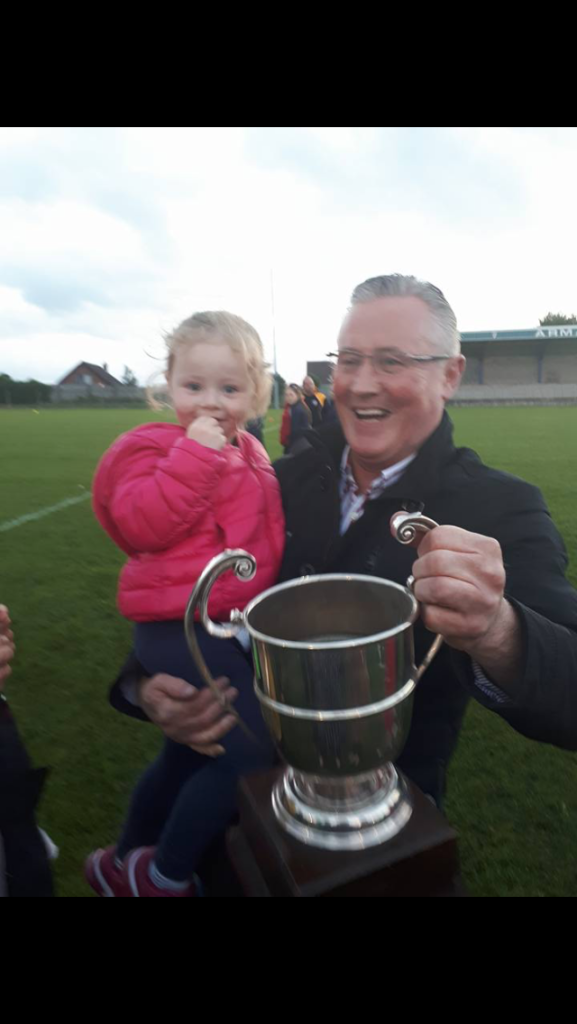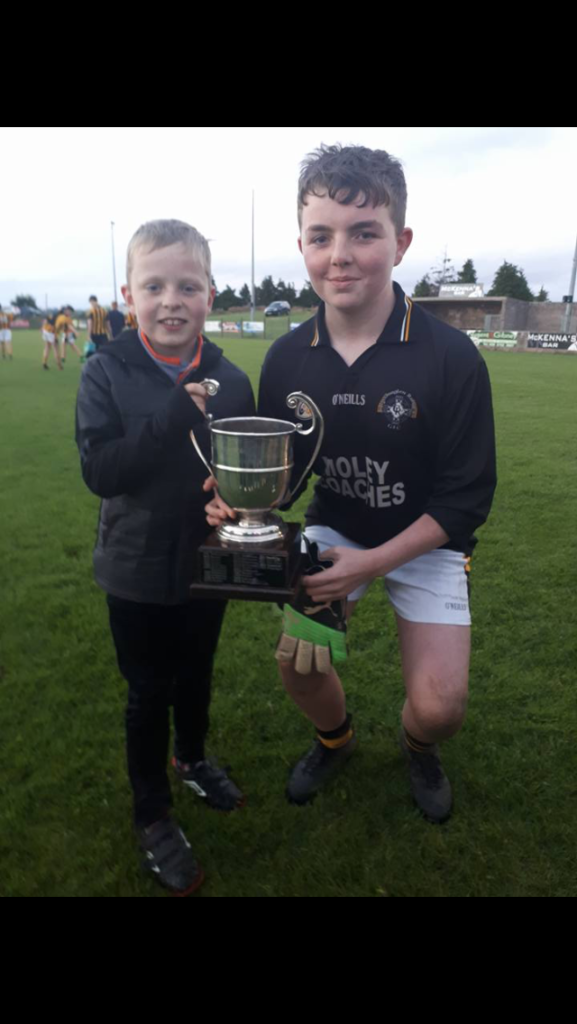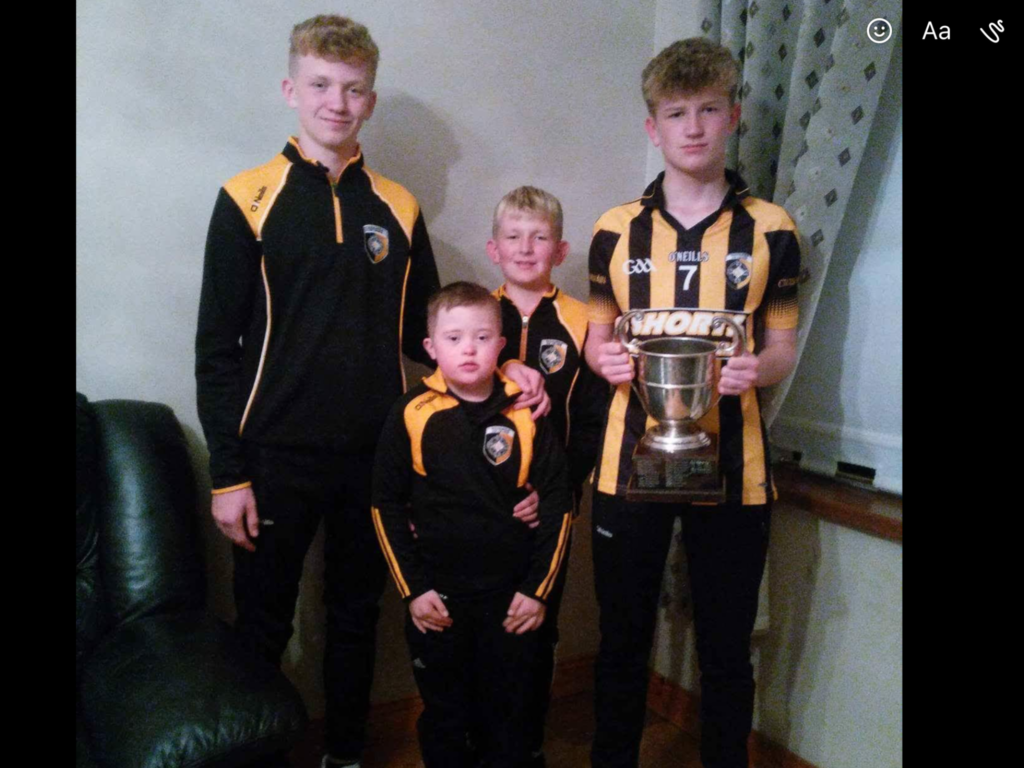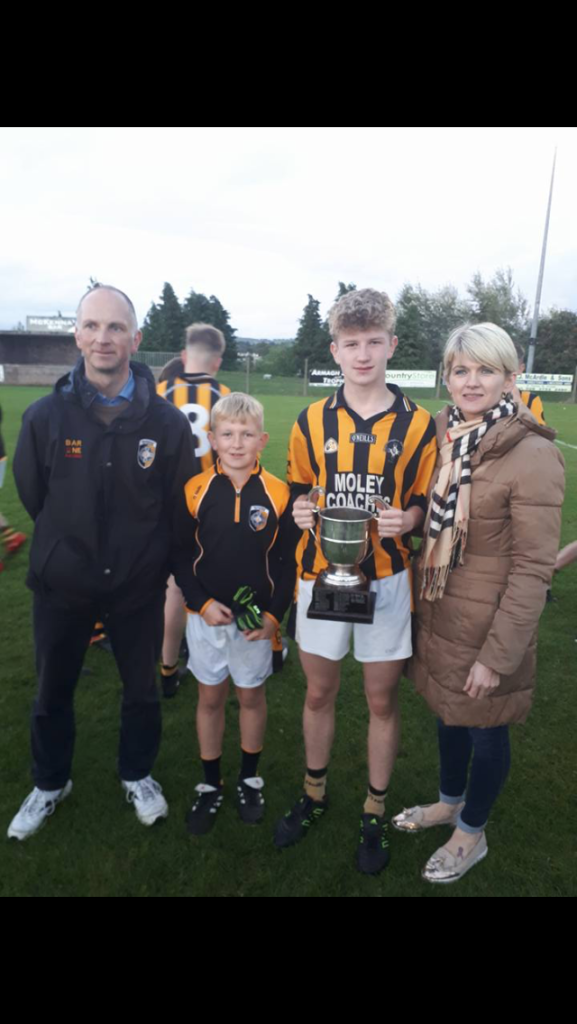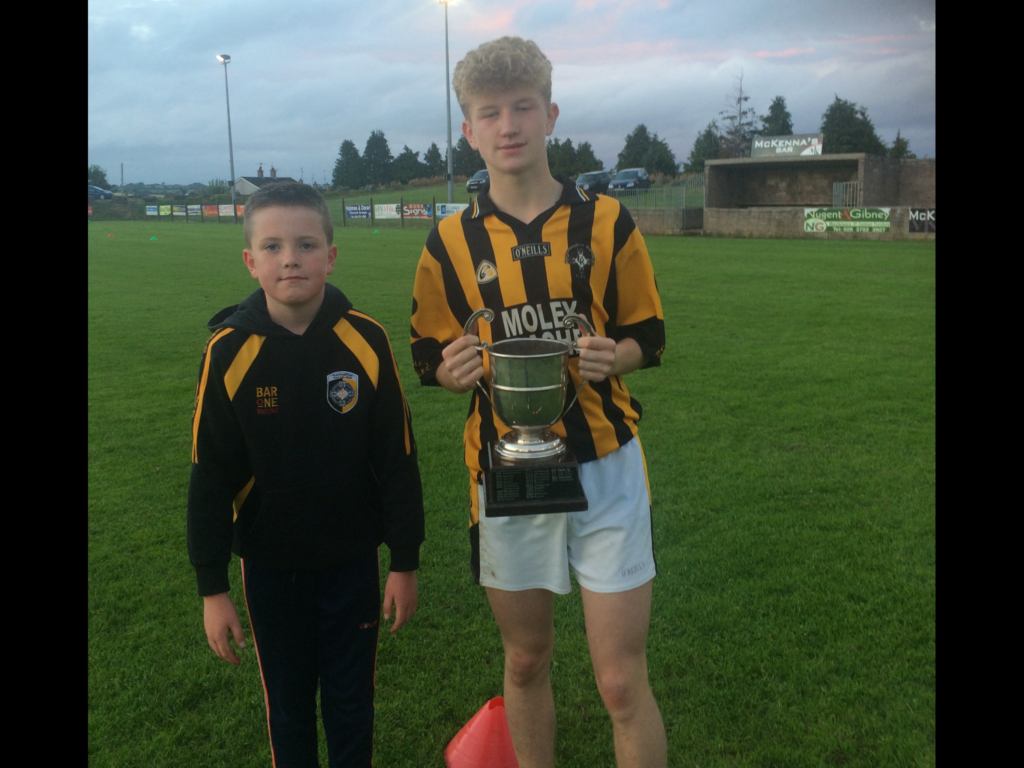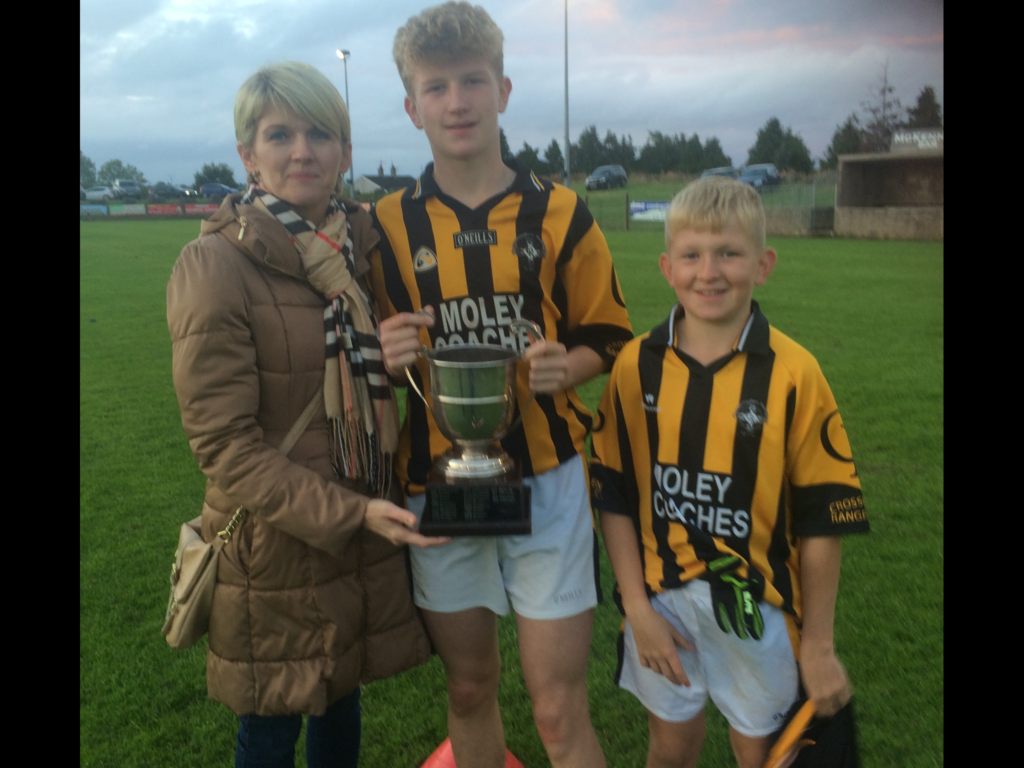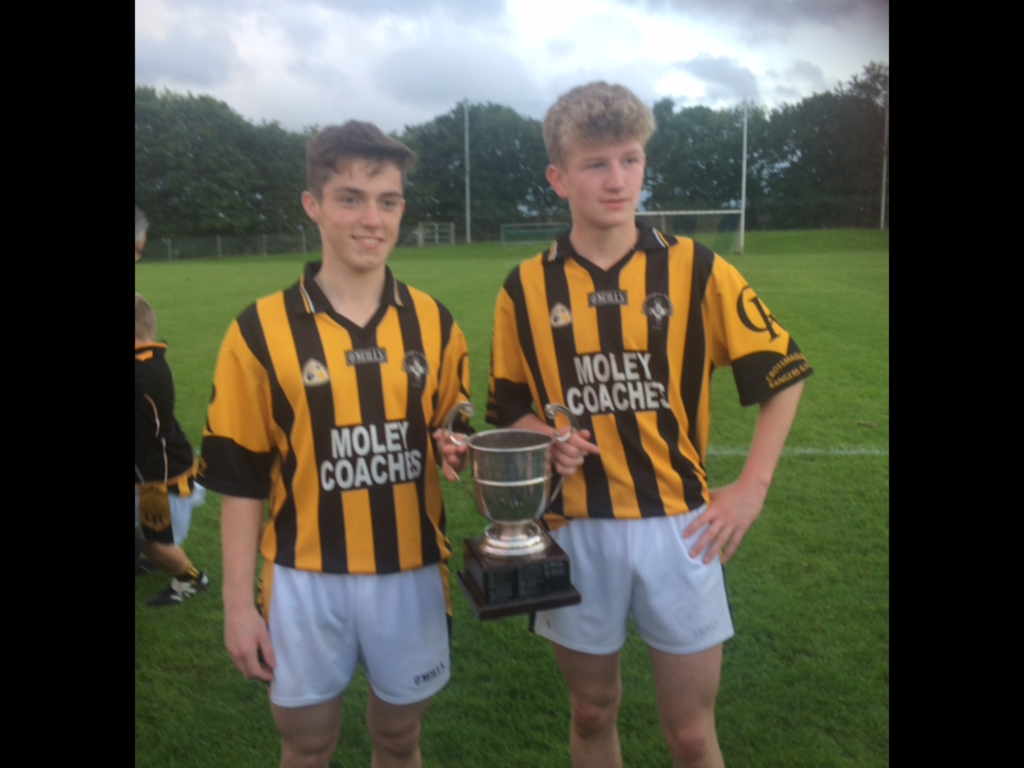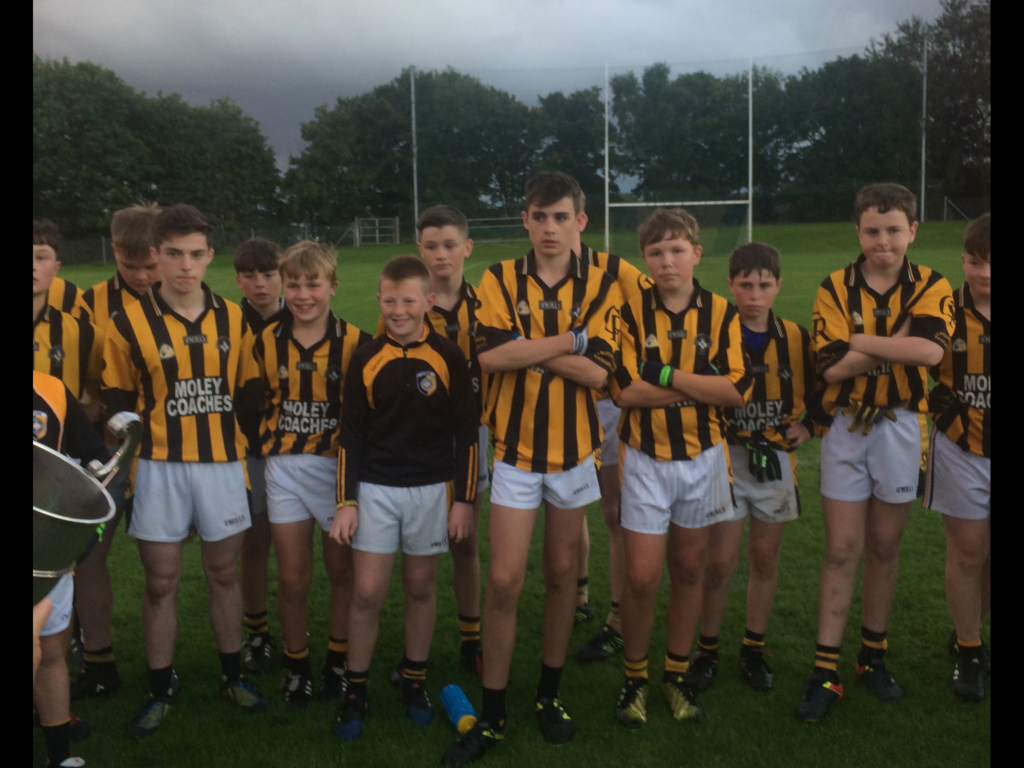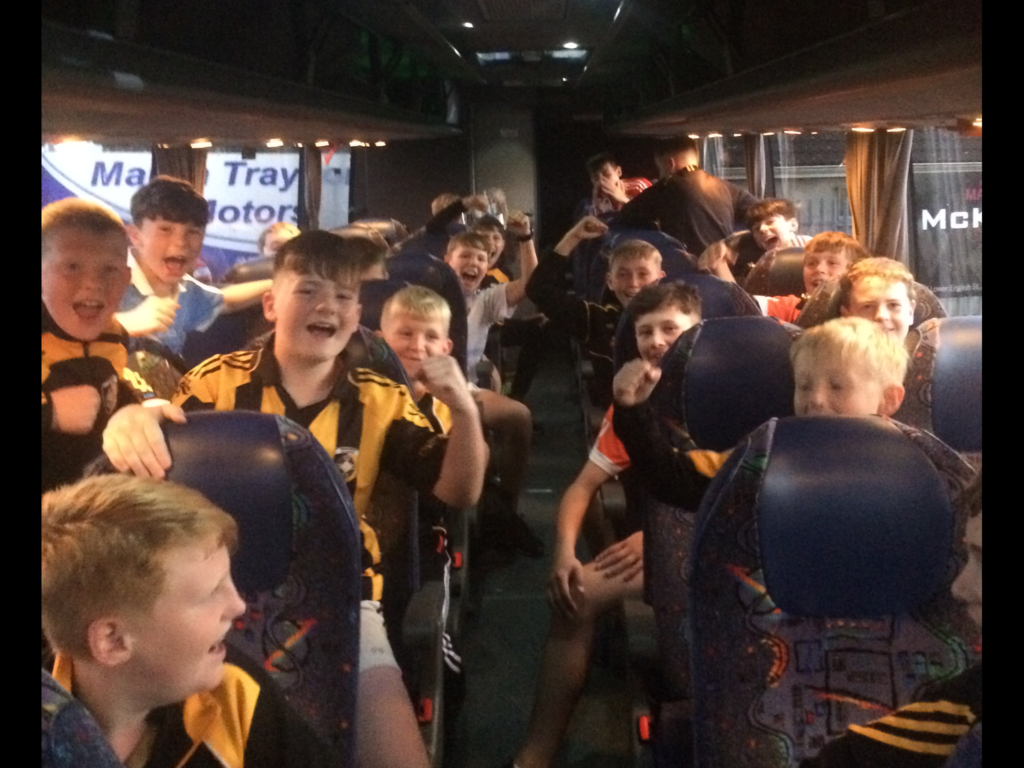 U8 Blitz
Congratulations and well done to our U8s, winners of the Michael Crummie Cup.
Cross 0-10 Silverbridge 0-08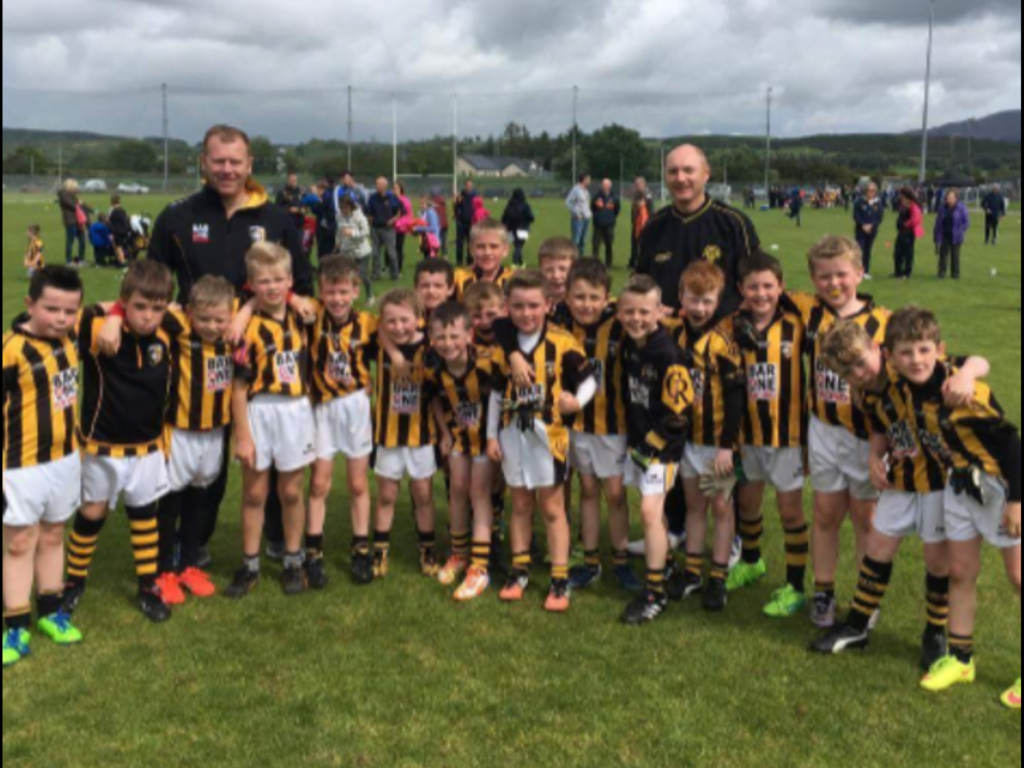 U6
On Friday evening our U6 team were in action against Silverbridge, well done boys and girls you were all brilliant.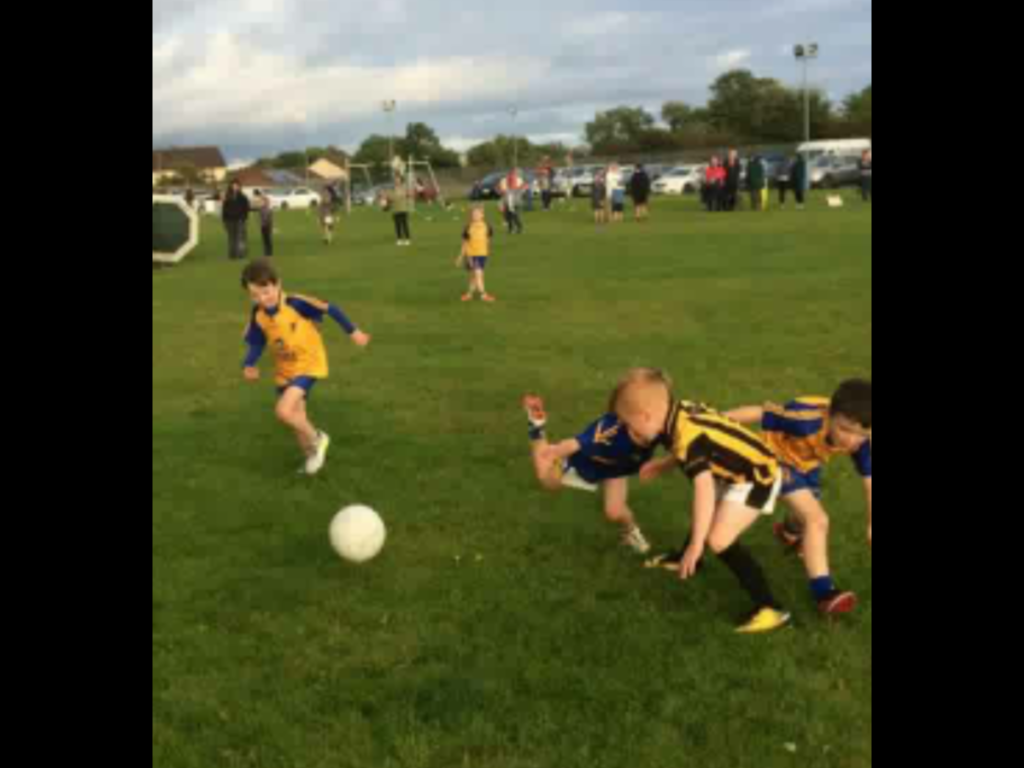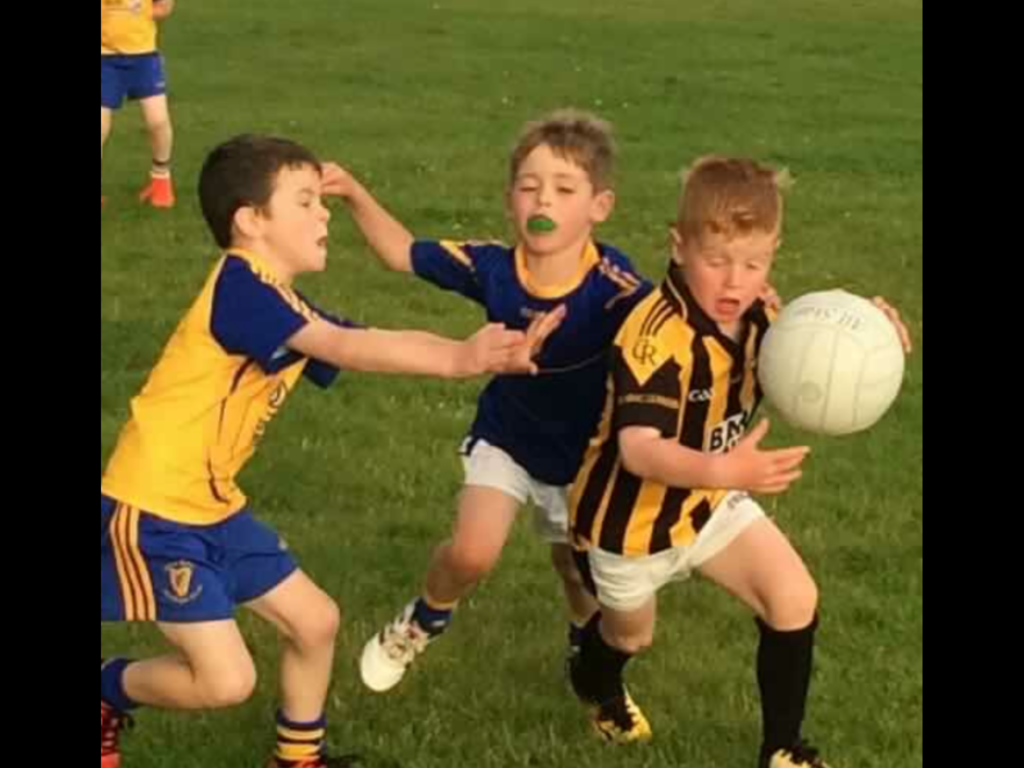 Fixtures
Monday 21st August ; U18 Div 1 Championship Quarter Final
St Peters V Cross , St Peters Lurgan @ 7.30pm
Tuesday 22nd August ; U14 Div 1 Shield Semi Final
Clan na Gael V Cross , Davitt Park @ 7.15pm
Well done
During the week a beautiful story was published in the Irish Times .
It was about young Ronan McKeever and his family.
Ronan, son of Michelle and Paul and brother of our Senior and U21 player Ryan, was diagnosed with Autism when he was just three years old.  Ronan and his family faced a very scary and uncertain future after the diagnosis.  Ronan's Mum heard about a seminar in Dublin which she attended and she was amazed by what she heard but above all she was given hope . For Ronan and the McKeever family , the Family Hope Centre which is based in Philadelphia provided a lifeline to the family through their therapeutic programme which was individually evaluated to meet Ronan's needs.  As part of Ronan's programme, his big brother Ryan , whose dedication to Ronan is phenomenal spends every evening doing the physical part of the programme with his little brother before going training .
We wish Ronan and his family well in the future and well done Ronan and Ryan, two Ranger's superstars .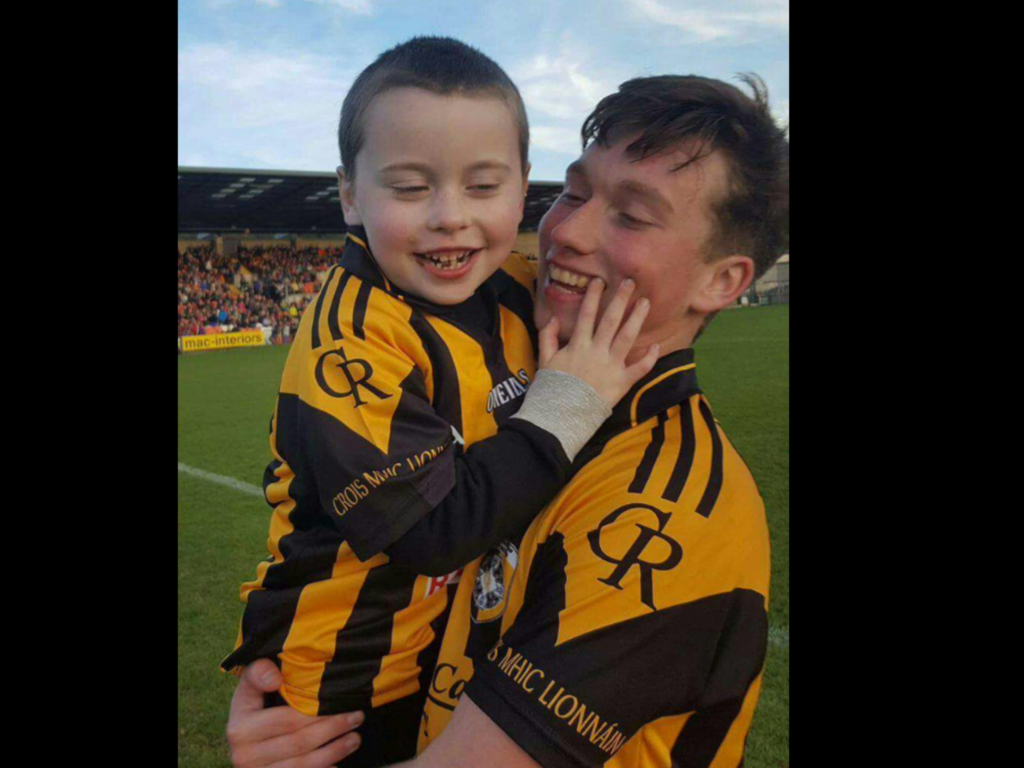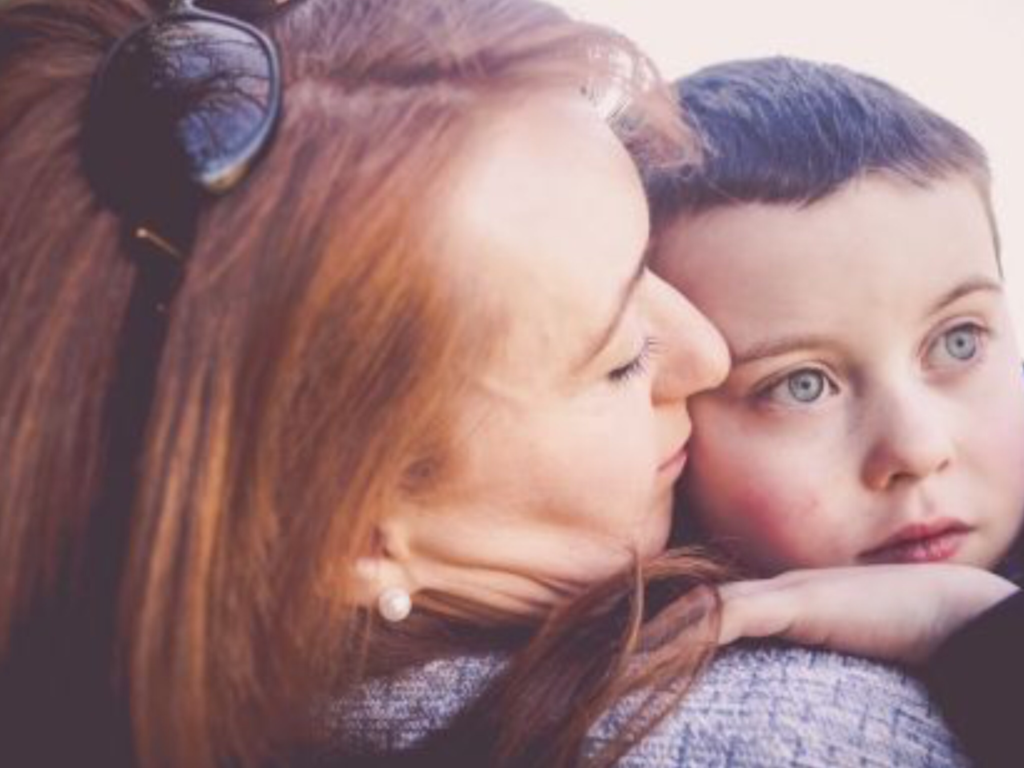 Newry Hospice Fundraiser
In Remembrance of Eileen Hughes RIP on Friday 1st September, a country & western night will take place in the Ranger's Hall. Doors open at 9pm, donation at the door and everyone welcome.
Well Done
Well done to all our members who received their exam results during the week and best of luck to those who will be receiving GCSE results in the coming days .
Also well done to Eoghan McMahon whose recent Spinathon which took place in St Joseph's High School helped him raise funds for his trip to Kenya and also raised £2000 for the Kevin Bell Repatriation Trust in memory of Eamon Bennet.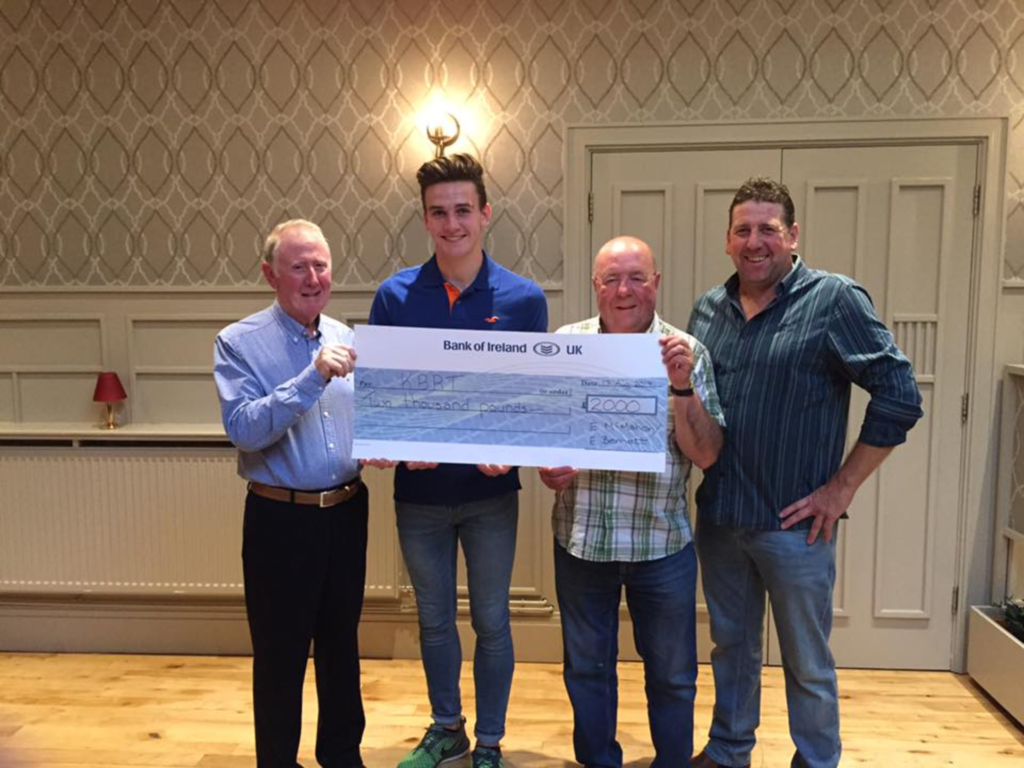 Meningitis Research
Sean McAuley will walk 1000km over forty days on Camino Trails in September / October for Meningitis Research.
Meningitis has affected so many local families and it's only by research can this deadly disease be eradicated. Well done Sean and safe travels .
For more details about Sean's trip and how to donate , please click on the link below: https://www.justgiving.com/fundraising/john-mcauley3.
Condolences
Mrs Kathleen Mackin , Drumbee , Culloville. We send our deepest condolences to Kathleen's husband Tom (former player), Sons Francis, Thomas, daughters Catriona and Edel and the entire Mackin and O'Neill families on the sad passing of his wife and their Mother Kathleen. Ar dheis Dé go raibh hanam
Lottery Results 20/08/17
Numbers ; 3 10 21 30, 4 matched 3 numbers, Jackpot : £5400.
Posted: August 20th, 2017 under Club Notes.