Crossmaglen Rangers Club Notes 22/06/20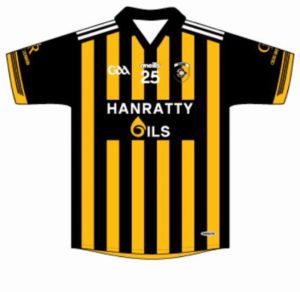 This week I reminisced with a former player, former championship winning manager, lifelong member, loyal supporter and a true Ranger, Séamus Morgan.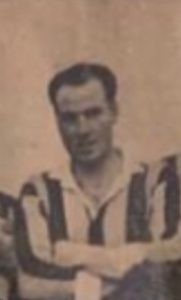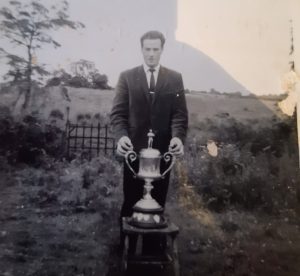 RM;  Séamus, can you tell me where you were born and about your family.
SM; I was born in Carlingford St., Crossmaglen. My parents were Patrick and Annie Morgan, my father was the local blacksmith. I was one of a family of six. In 1966 I married Helen and we have a family of five– Patrick, Margarita, Seamus, Kieran, and Helena – we have 18 grandchildren.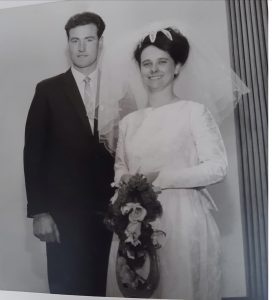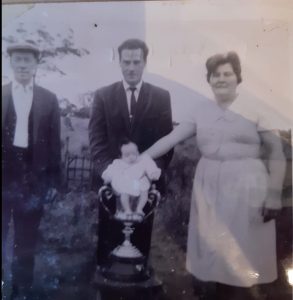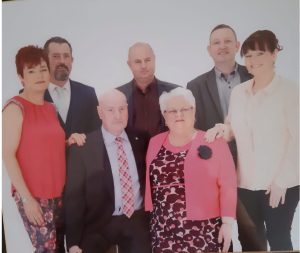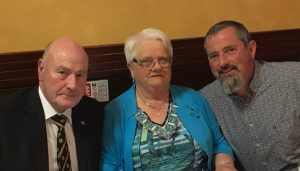 RM; What age did you start playing for Cross Rangers and what is your earliest memory?
SM; I started playing for Crossmaglen Rangers when I was sixteen, my first game was in the Abbey Grounds Newry playing in a tournament and our opposition was Carrickcruppin. I played against Oweny Crummy and he gave me a roasting.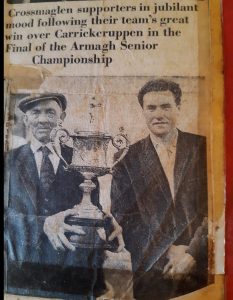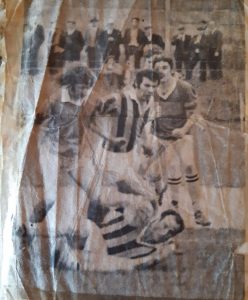 RM; Can you tell us what it meant to you to wear the black amber?
SM; It was an honour to wear the Black and amber jersey and play with such a good team.

RM;  When you were a young footballer, is there anyone who was a huge influence or someone you looked up too?
SM; I always looked up to Frank Kernan who gave me a lot of advice and my cousin Gene Morgan.

RM; You were part of the golden years in the 60's, so much was achieved in those years and will be remembered as one of the most successful eras in our club. Any special moments from that time?
SM; Winning the championship in 1970 beating Clan na Gael as were ranked outsiders. In 1972 we were in division 2 and it was great satisfaction to qualify for division one in 1973. A game I'll never forget was a match in 1963 against Clann Eireann in a gold watch tournament. It was a very tight game, with a minute or two to go, the pressure was serious on the Cross goals from Clan Eireann to get the equaliser. The high ball came in, I caught it and I was making an angle to get out with the ball to clear the danger when someone from behind caught be my the heel and flung me in the air. We got a free out, then the ref blew the whistle and we won the match. After the game, I was speaking to my cousin, Brian and I told him someone caught me by the leg, he replied, that was me!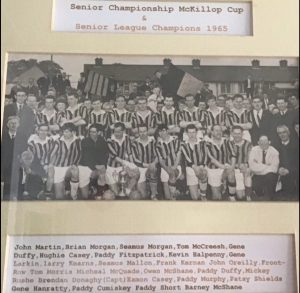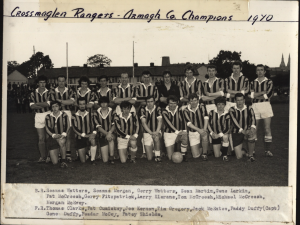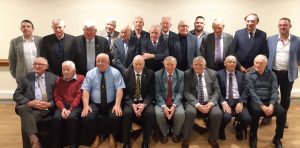 RM;  During that successful period, who were the greatest players?
SM; It would be very hard to pick an individual as they all shone in different games and I was lucky to be playing at the time.  But if I had to select a few I would pick Hugh Casey who was a great centre half, Gene Larkin at midfield, Seamus Mallon at Corner forward, Brian Morgan at left 3/4 and also Thomas McCreesh.
RM;  Can you tell us all you won as a player?
SM; I won six championship medals 1962, 1965, 1966, 1967,1970, 1975.
six league medals 1963, 1965, 1966, 1967, 1968, 1969
Won division 2 in 1972 Player of the year in 1974
Gold watch tournament in Armagh in 1963 – opponents were Clann Eireann.
Several other medals and cups for tournaments.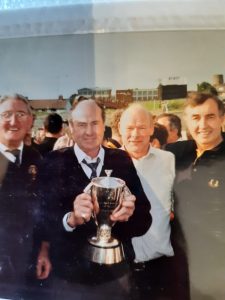 RM; Would you like to play the game today?
SM; I don't think I would like playing now as the game isn't allowed to flow on with all the new rules and the gum shield would be a problem.
RM;  Séamus, is there anything else you would like to add?
SM; I just want to wish Crossmaglen Rangers and Armagh all the best in the future. I always will have Black and Amber in my heart. I greatly enjoyed my playing days and made life long friends in different clubs and counties.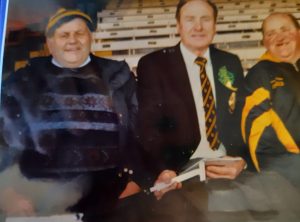 Thanks Séamus  for reminiscing with me, wishing you and your family  good health and happiness.
We are delighted that our club lotto is back up and running. You can buy tickets from club members, retail outlets or online by clicking on the link  below;
https://www.klubfunder.com/Clubs/Crossmaglen_Rangers/lotto
Draw Date; 21/06/20
Numbers Drawn; 2 10 11 20 
No Jackpot winner
2 matched  3 numbers winning £50 each;  Francis Martin, Monug Rd & Eileen Stuttard, Ardross. Well done Francis & Eileen. 
Jackpot; £1200/€2200
Training Schedule
Training will resume on our  pitches next Monday 29th June. During the week, the GAA brought forward the date for commencement of club fixtures to the middle of July but this may be different for the six counties. We hope to have a fixture list soon and anyone who wishes to sponsor a ball please contact me.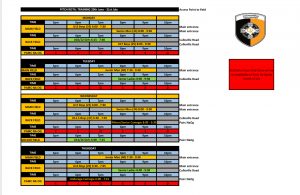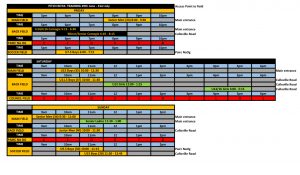 Please check out our social media sites for updates, information, puzzles, quizzes, trips down memory lane, recipes and much more!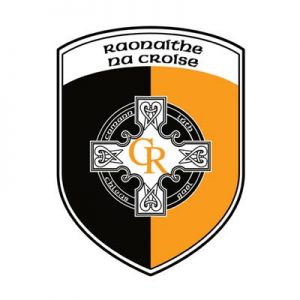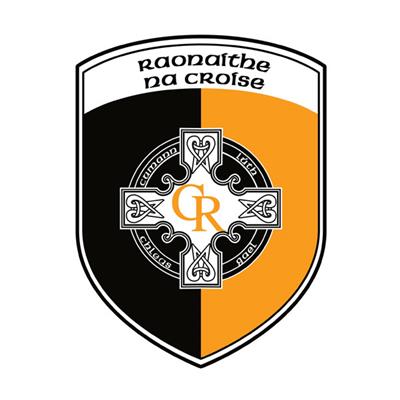 Posted: June 21st, 2020 under Club News.