Crossmaglen Rangers club Notes 23/01/23
Francie Bellew Surprise Tribute Night
One of the best nights ever, was held in the Rangers hall on Saturday night. Congratulations to Francie and his family, a superb night for a true legend. Huge thanks to everyone who made it happen, led by Aaron Kernan, our compère, Miceal Moley and Grace and the Bellew family. Huge thanks to our special guests, Brendan Devenney, Owen Mulligan, Stevie McDonnell and Benny Tierney. To our hardworking social club staff, Mona, Aoibheann and team for the delicious food, Wedding Flowers Cherished Moments for the beautiful flower displays and lastly, everyone who kept it a secret, it all went to plan.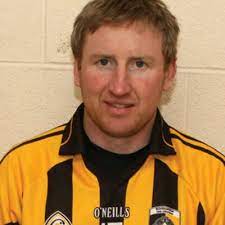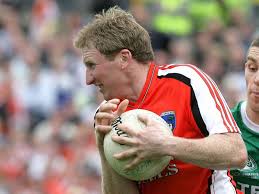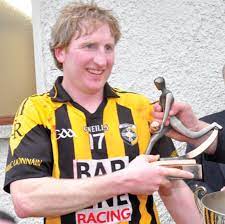 New Sponsor
On Saturday night, we announced our new main sponsor will be PMK Accountancy Services. We send our sincere thanks to Paddy, Maire and family for their sponsorship and support. More details to follow regarding the official launch.
Cross Rangers Zoom Irish Classes
On Monday, 23rd January, Meanrang (Improvers) classes will begin via zoom. Ten week classes costing  £40. You can register for the classes on Klubfunder. Any questions, please contact Johanne Donnelly.
📝 Registration via Klubfunder ⬇️
https://www.klubfunder.com/Clubs/Crossmaglen_Rangers/EventRegistration#EventRegistrationOptions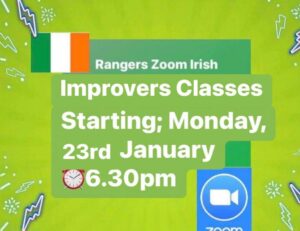 Cross Rangers club Mass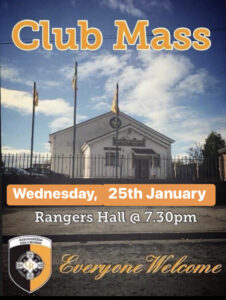 Our annual club mass will be celebrated by Fr Brian D'arcy on Wednesday, 25th January at 7.30pm. All deceased members of Cross Rangers will be remembered, especially those who passed away in 2022 and early 2023;
Colman Burns, Frank Smyth, Anne Clifford, Peter Clarke, Bernard Mc Donnell, Phil Duffy,
John Murray, Liam Mc Shane, Anthony Hearty, John Armstrong, Jack McEntee, Sean Hatzer,
Anne Dillon (nee McGinn), Peter Mc Geown, Mary Fiedelia Kennedy, Paddy Mc Donnell,
Jemmy McArdle, Luke Murphy, Brian Thompson, Tommy Traynor, Phil Duffy, Donal Kieran,
John Murray, Jim Haughey, Brendan Hanratty, Jemmy McArdle, Syl Cunningham, Pat
Hughes, Brendan Hanratty, Luke Murphy, Tony Brennan, Alice Campbell (nee Murray),
Marion Dowdall, Patsy Cassidy, Anthony Pepper, Peter McEntee, Veronica McArdle, Patsy
Cassidy, Bernie Feeney, Martin O'Neill, Kay Devlin, Thomas Clarke, Geraldine Cumiskey,
Betty Cumiskey, Martin McGowan, Tom McGuinness, Mickey McDonald, Catherine
McKeown, Jimmy Caraher, Kieran Hamill, Mary Lyons, Annie Shannon, Imelda Duffy, Clare
Donaghy, Brigid Devine, Dympna Crummy, Agnes Murray, Raymond McConville, Mickey Donaghy, Oliver Hughes, Tommy Dixon, Patsy O'Callaghan, Patsy Connolly.
Ar dheis Dé go raibh a n-anamacha 
Annual Presentation Night
A date for your diaries. Our annual presentation night will take place on Saturday, 11th March. The 70's teams will be honoured. More details to follow.
Cross Rangers Lotto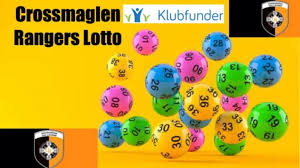 Draw Date; 22/01/23

Numbers Drawn; 1  17  20  23

No Jackpot Winner; 
2 matched 3 numbers; Michael McShane, c/o Margaret McShane, Jacqueline Ogle, c/o Martin Harland who win £50 each. Well done Michael & Jacqueline.
Next Lotto Draw; 29/01/23
Jackpot; £1100/€2100
Well Done
Well done to the girls from St Patrick's who played some super football in the Allianz Indoor football heat which took place in Silverbridge.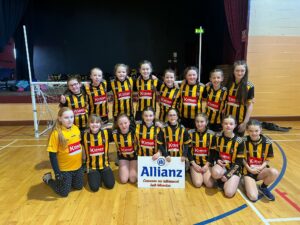 Table Quiz
Club table quiz will take place on Wednesday 16th March. Thanks to quizmaster, Gene McGinn for his support.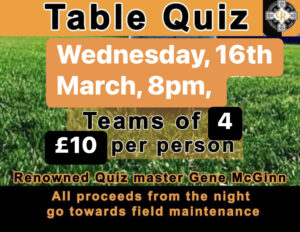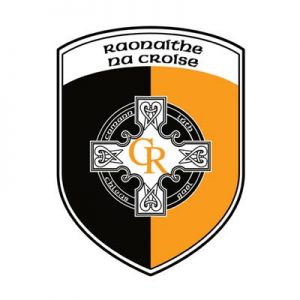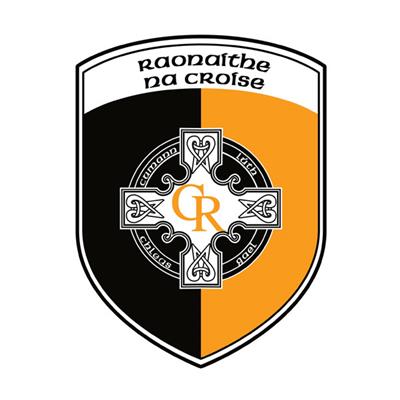 Posted: January 22nd, 2023 under Club News.