Crossmaglen Rangers Club Notes 25/01/21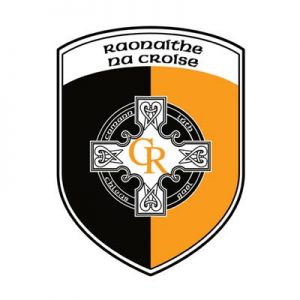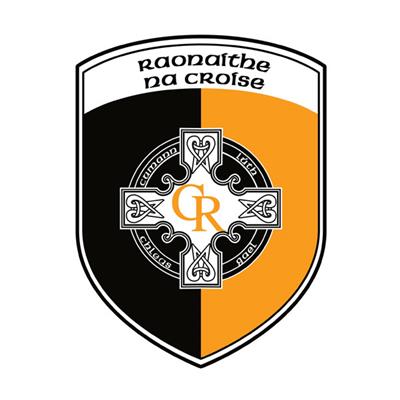 Congratulations
Huge congratulations to Aveen Bellew who has been awarded an Irish News All Star. Well done Aveen and well deserved.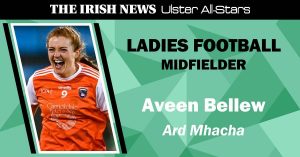 Cross Rangers Lotto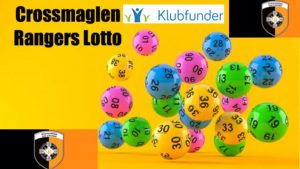 Draw Date; 24/01/21
Numbers Drawn; 6  10  12  16 
No Jackpot Winner 
7 matched 3 numbers; Bernadette Carragher, Tony Kernan, Tony Gribben, Con O'Neill, Patrick Short, Caitlin Hughes & James Teelan receive £15 each. Well done to our winners.
Jackpot; £3900/€4900
Next Lotto Draw; 31/01/20 
Bonus Prize Winners
€50  Voucher; Mary Deery's Valu Land; Shauna McCoy
€50 Voucher; Garvey's Bar & Restaurant; Patrick Kindlon 
€50 Voucher; Superbites; Mary McCrudden 
Rangers  Greetings!
Another lockdown, another difficult time for everyone, young and old. So many people are feeling isolated and alone, so many are working hard in very difficult circumstances, many are unwell and many have lost a loved one. I would like our little people to write a message, draw a picture, write a poem or a greeting for someone they are really missing, someone who deserves a message in recognition for all their hard work (real life heroes) maybe their unwell or a message to lift everyone's spirits.  I will share them on all Cross Rangers social media platforms in the coming days.
Please WhatsApp your pictures/messages, greetings  to Róisín, 0876659126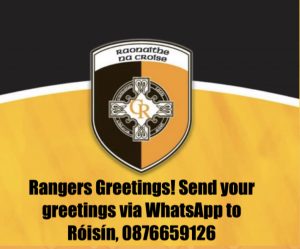 Cross Rangers Health & Well Being
In the coming days, we will unveil a very special weekly event which will be happening  in February and March. Keep your eyes peeled!!!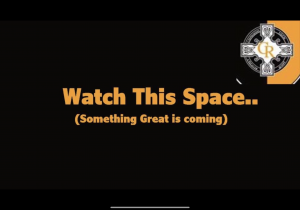 Condolences
Pat O'Callaghan, Bessbrook
Crossmaglen Rangers GFC send our sincere condolences to friend and supporter, Jeanette (nee Morgan) Rita and the extended O'Callaghan/Morgan families following the sad passing of Pat. Ar dheis Dé go raibh a anam.
Patrick O'Callaghan, Courtbane, formerly Monug
We send our deepest sympathies to the O'Callaghan family following the untimely passing of Patrick, Son of championship winner & Rangers great, Kevin. Ar dheis Dé go raibh a anam.
Fr Joe McKeever, Kilmore
The entire Crossmaglen club send our deepest condolences to Fr Joe's Brothers' Colm, Charlie & Mark, Sisters' Marian, Patricia & Colette and the extended McKeever family following the sad passing of Fr Joe. Ar dheis Dé go raibh a anam.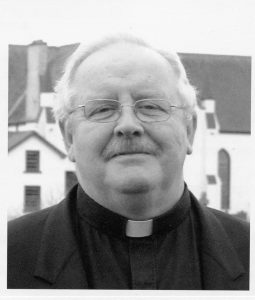 Michael Keenan, Derrynoose
Crossmaglen Rangers are saddened to learn of the sudden passing of Michael. Michael travelled the length and breadth of the country supporting the black and amber. To the Keenan family and all Michael's friends and neighbours, we extend our sympathies. Ar dheis Dé go raibh a anam.
Pic Below; Gary McShane, Michael, Paul Hearty and Mark Murray.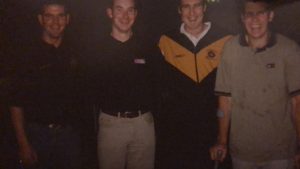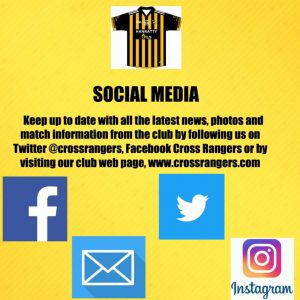 ---
Posted: January 24th, 2021 under Club News.