Crossmaglen Rangers Club Notes 28/03/22
Senior & Intermediate League Fixtures 2022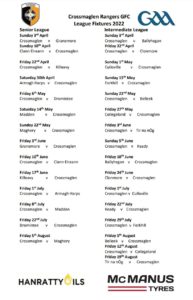 Sponsor A Ball Senior League.
Our opening game in the 2022 Senior league, will be at home against Granemore, next Sunday with a throw in time of 3pm.
A Few Scoops will Sponsor the ball V Granemore. Many thanks to Mary & the team at A Few Scoops for your ongoing support.
Our new All Star, Caoimhe Dooley presents the ball to Conor.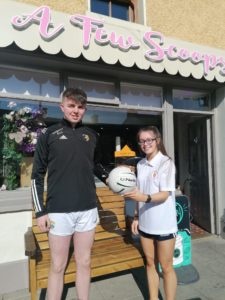 Sponsor A  Ball  Intermediate League
Ballyhegan will travel to Cross next Sunday for our opening game in the Intermediate league. The game will be at 1pm. Thanks to Danielle, LA Nails, Dundalk for sponsoring the ball.
Master Daithi Carlisle presents the ball to his Daddy, Jamie. Thanks Daithi, your a star!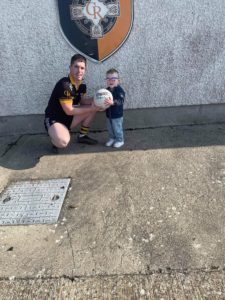 If you would like to sponsor a ball for our upcoming leagues, please email;
[email protected] or WhatsApp 0876659126.
Membership Deadline
Membership deadline is 31st March. Anyone not registered by that date cannot play. Membership can paid to any committee member or register online, via Cross Rangers Klubfunder.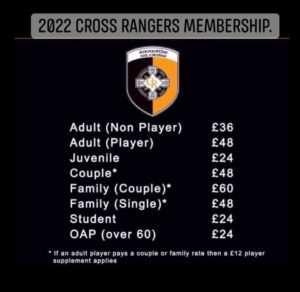 Pitch Rota Wk 28/ 03/22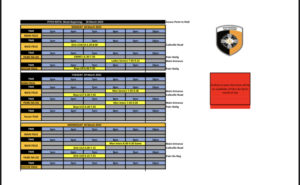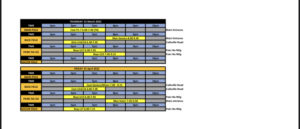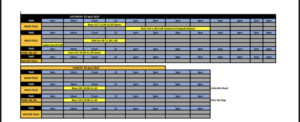 Crossmaglen LGFA Notes:
All Star Achievement: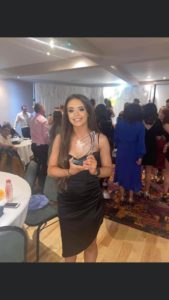 We are delighted to announce that Caoimhe Dooley has been awarded a post primary schools All Star, with Ulster. We are immensely proud of her achievement and how she represents her club and community at schools, county and now provincial levels. It is great to have such a positive role model in our club. Well done Caoimhe.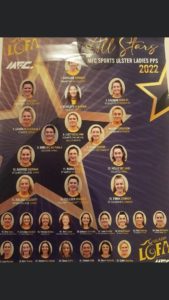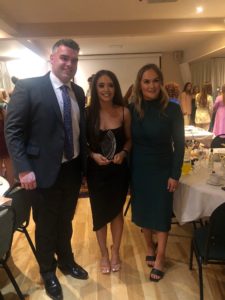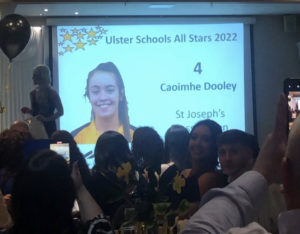 Armagh Ladies reach the league final; We are delighted to have so many club members involved on and off the field. We wish them luck with their preparations in the coming weeks.
We are organising a bus for supporters to travel to the match. The price includes the cost of the bus and also entry to the match, if you wish to reserve a seat please make payment
on Monday night
, in the backroom of the Rangers Hall. Representatives from the LGFA will be there
from 6pm to 8pm
.
Gaelic for Teens Programme:
As part of the Gaelic4Teens programme, players and parents tuned into a session with Sharon Courtney on diet and nutrition. To follow up on this, we encourage parents/guardians to explore the information available on how best support your daughter as she navigates through the challenging teenage years.
Discover how physical activity and communication can make all the difference when it matters most. Learn more from our e-book, which is available at this page:
https://bit.ly/3tzKjVc
A direct link to the e-book is here:
https://bit.ly/3qsxSZx
Training for our teams this week:
Senior and Minor players are training Monday and Saturday this week. If you are interested in getting back to football, please contact Peter McMahon or Maria O'Donnell
U16.5 team
: Training continues on Monday and
Thursday evening
. There will be an update sent to parents, or get in touch with Caoimhe Dooley, Ciara Conway or Colm Dooley for more information.
The league is starting in coming weeks, so it's important all player are attending training, once per week.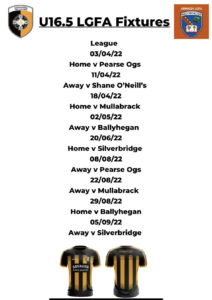 U14.5 team
:  This week training will be Monday and
Thursday evening
, for more information contact Eilis Short, Martin Aherne, Lisa Jennings or Mickey Finnegan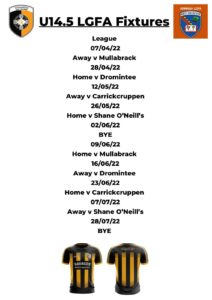 U12.5:
Training continues
on Wednesday evening at 6pm
, this week, we are on Pairc na Og. We also have a fixture at the weekend, it's the start of the league. We will take on Silverbridge, details of the fixture will be confirmed on Wednesday.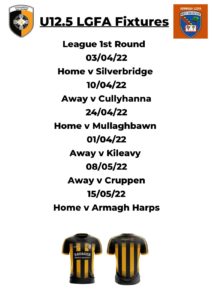 U10.5
: This training is aimed at our P5 & P6 players, and will be Wednesday evenings
615- 7.15pm
in the Pairc Na Og For more details contact Eddie Hill, James Carragher, Andrew Keegan or Micky Kane.
Gaelic4Mothers&Others
are back out on the field Monday nights
at 6.15pm
. All players are reminded to have their boots and gum shields.
Information about registration will be shared in coming weeks.
GAA For All
Our inaugural GAA For All session took place on Saturday. It was a huge success. The children and the coaches had a ball and the sun shone. Our next session will be next Saturday, 2nd April at 11.30am. We are looking forward to seeing all the boys and girls again and some new faces! Remember, you don't have to be a member of Cross Rangers to participate. Everyone welcome. A special mention for all the coaches led by Sarah Cairns.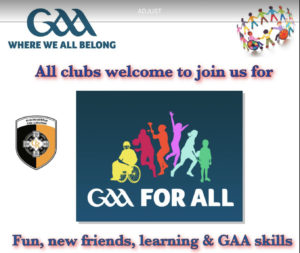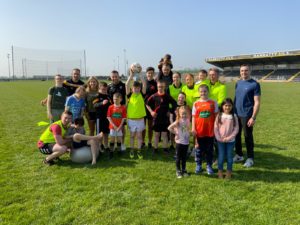 Cross Rangers Club Lotto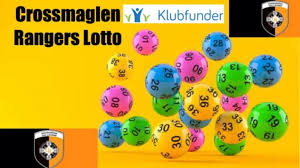 Draw Date; 27/ 03/22
Numbers Drawn; 15 19 24 25
No Jackpot Winner.
No match 3 numbers; 
Next Lotto Draw; 03/04/ 22
Jackpot; £4600/€5600
Bingo
Bingo every Monday night. Eyes down at 8pm. We need a bit more help at bingo, if you can help out in any way, please get in touch.
Trip To Kilmanheim Gaol & Collins Barracks
10 places left for our upcoming trip to Kilmainham Gaol on Easter Monday.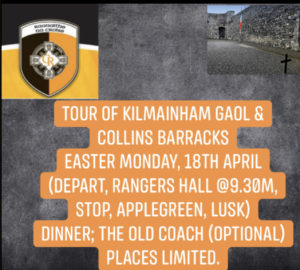 Crossmaglen Mother/Carer & Toddler Group
Crossmaglen Mother/Carer & Toddler group will be back next Friday 1st April. Every Friday (school terms) from 10am-12 noon, Rangers Hall. They look forward to welcoming new faces and old!
John Murray, New York, formerly Blaney Rd
Crossmaglen Rangers GFC send our deepest condolences to Jim , Michael, Francis, Gerry, Joseph, Margaret, Alice, Eileen, Kathleen, Bessie, Joan, Mary, Clare and the entire Murray family on the sad passing of their Brother & Uncle, John. Thinking especially of John's family in New York, Wife, Bridie, Sons' John & Andrew, Daughters, Maureen & Roseanne. Ar dheis Dé go raibh a anam.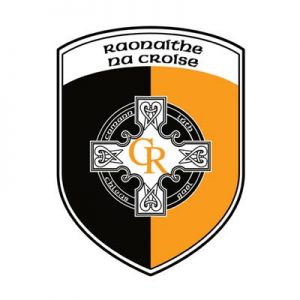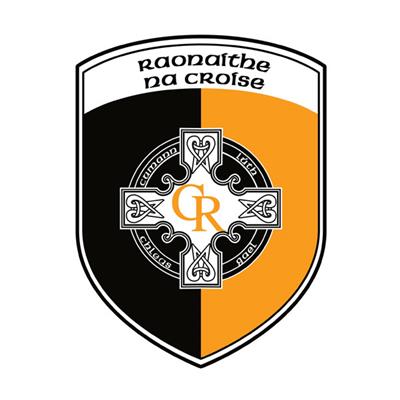 Posted: March 27th, 2022 under Club News.