Crossmaglen Rangers Club Notes 28/06/21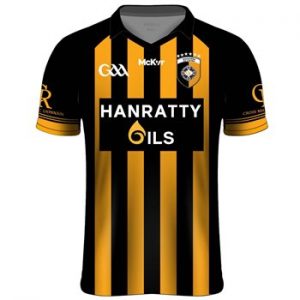 Armagh SFL Rd 10
Match ball sponsored by Seamus Murtagh
Cross V Maghery
Our seniors were in action at home against Maghery. Both, Ronan Fitzpatrick and Tony Kernan picked up an injury in the opening minutes and had to be replaced. Maghery were very much in control from the outset. Three points without reply in the first ten minutes give them them an early lead, a lead they never relinquished. Two points from Caolan Finnegan left just one separating the sides at first water break but this was to be the only time in the game that the bare minimum would be the difference. Maghery, really got to grips with the game in the second quarter, six points one after another and at the break the visitors led;
Cross 0-2 Maghery 0-9
A glimmer of hope at the start of the second half, Odhran Kernan found the Maghery net  to reduce the deficit. Maghery's opening score of the half was a point. Points from Stephen Morris and James Teelan brought it back to a three point game. Just before the second water break, Maghery converted a free and four was once again the difference. The last quarter we remained scoreless, two points from Maghery in the final minutes brought the scoring to a close.
Cross 1-04  Maghery 0-13
Fixtures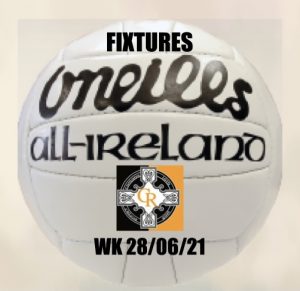 Good luck to all teams/managements.
Monday 28th June
U17 Div 1 Rd 7
Cross V Clann Eireann, 7.15pm
Tuesday 29th June
U13 Div 1, Rd 8
Armagh Harps V Cross, Abbey Park, 7.30pm
Thursday 1st July
U15 Féile  Cup
Cross V Cullyhanna, Cross, 7.15pm
Silverbridge V Cross, 7.30pm
JFL 2020 Rd 13
Cross V St Michaels, Cross, 6pm
Cross Rangers LGFA Fixtures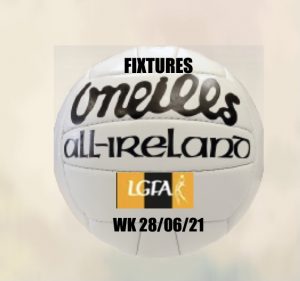 U16.5 Division 1 League
Monday 28th June @ 7pm
v Mullabrack  (Away)
U14.5 Division 2 League
Thursday 1st July @ 7.30pm
v Shane O'Neill's (Away)
U12.5 League
Sunday 4th July @ 5pm
Details to be confirmed
U10.5 Challenge
Tuesday 29th June @ 7pm
v Keady (Away)
Junior League Sponsor A Ball
LA Nails, Dundalk will sponsor the ball for our junior league game V St Michael's. Thanks to Danielle  & the team at LA Nails for your sponsorship.
Daniele & Dáithi present the ball to Jamie.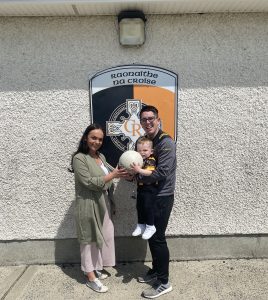 Ulster GAA Football Championship QF
Armagh V Antrim
Good luck Oisin, James, Rian, Paul and Armagh team/management.
Ulster LGFA Championship SF
Armagh V Tyrone
Good luck, Aveen, Alex, Lauren and Armagh team/management.
2021 Ulster U20 Championship Preliminary Rd
Donegal V Tyrone
Good luck Ronan, Tony, Dara, Orin and Armagh team/management
Ulster Camogie SF
Armagh V Cavan
Good luck Aislinn, Faye and Armagh team/management
Well done 
Well done to our U15 and U19 squads who both had good championship wins during the week.
Well done also to Sophie Califf, Kellie Shields, Grace Fitzpatrick, Eimear McMahon and Manager,  Micheal Murphy who were part of the Armagh U16 camogie team who beat Tyrone in the U16C Championship
Crossmaglen Rangers LGFA Notes
Under 10.5s-
The second Armagh Hub took place in Kileavy on Saturday, which seen two squads from our club participate. The players were split into two groups, and challenged each of their matches with great passion.  We are seeing each of the players shouting great improvement and also their confidence as a team is great to see.
Training continues for all players
6-7.15pm on Monday
.
Under 12.5s-
 Armagh have confirmed the dates for the next round of league matches but the fixtures have not been released as yet.
There will be games on the 4th, 11th, 18th &
25th July
and the 1st, 8th &
15th August
. As soon as we have the details we will share them with parents. We also know the championship dates are 5th, 12th &
19th Sept.
Training will continue
on Monday night
as normal.
Under 14.5 & 16.5- 
This session is for all secondary school players. Training is every 
Wednesday  6pm-7.15pm
, on Pairc Na Og and
Saturday 4-5.30pm
on the Back Field.
Seniors–
They are training
at Thursday 8pm
 and 
Saturday 6pm
. For more information contact Maria or Peter.
A reminder that all players must be registered with the LGFA, in order to train or play. If you are unsure how to do this, just contact a coach or committee member.
Gaelic for Mothers & Others!!!
What a week these guys have had? They played their first challenge match against Silverbridge, and anyone who attended will agree that it was a great opportunity and also great craic. We were all extremely proud of our club players, who have only been training a short time. Training continues
on Monday at 6.15pm
, in Pairc Na Og. Everyone is welcome!
Cross Rangers Summer Camp Sponsored By Eugene Duffy Construction
‼️Numbers are limited; early booking is advisable‼️
Our annual summer camp will take place from Monday 16th – Friday 20th August.
Registration is now open online via KlubFunder.
Please use the following link to register;
https://www.klubfunder.com/Clubs/Crossmaglen_Rangers
A maximum of four children can be registered online. (Please contact us if you have more than four children to be registered)
The cost will be £30 per child and a family discount will apply; third child +; £15 each.
U6.5- 10am – 12pm (A Parent/Guardian must stay with their child. The teddy  bear's  picnic will take place during the camp, more details to follow.)
U7.5-U15- 10am-2pm.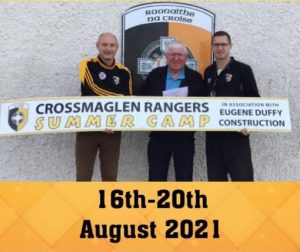 Club Lotto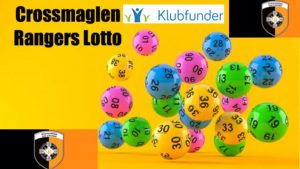 Draw Date; 27/06/21
Numbers Drawn; 4  5  12  26 
No Jackpot Winner 
3 matched 3 numbers; Jim Hanratty, c/o Benny Cassidy, Hugh Savage, c/o Murtagh's Bar & Caoimhe Hughes, c/o Paudie Hughes win £35 each. Well done to our winners. 
Jackpot; £6100/€7100
Next Lotto Draw; 04/07/21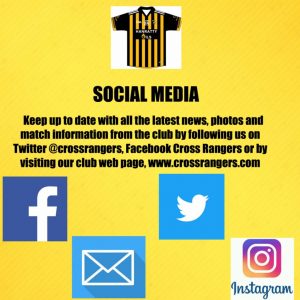 Posted: June 27th, 2021 under Club News.