Crossmaglen Rangers Club Notes 29/06/20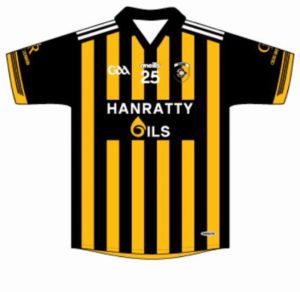 Reminiscing With A Ranger 
This week's reminiscing with a Ranger is someone who held a position as an officer of Crossmaglen Rangers for over twenty years, my predecessor, former PRO,  Tom McKay.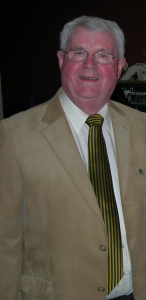 RM; Tom how and when did you take up the  position as PRO?
TMcK; When I came to Crossmaglen in 1963, I was involved with the club but due to work commitments which involved travelling to Belfast, I didn't have the time to commit.
At the AGM in 1996, , no one would take up the position of PRO. After the meeting, Eddie Hughes approached me and asked me would I do the job. The offer came at the right time, I had just retired from work, so I had more time on my hands and I was more than delighted to get involved with the club once again.
I could be wrong but I believe I was the first PRO in the club, so to date there has only been two Crossmaglen Rangers PROs!
RM; You were PRO for the most successful period in our club history. Can you tell us about that time.
TMcK; Well I couldn't of picked to do the job at a better time! Joe Kernan has been manager for a few years and  in 1996, ten years after our last County championship win, Joe got a good strong young team together. Joe put a super structure in place. I remember the first match in the league. We travelled to Maghery on a very cold winters day, howling gale coming off the lough, torrential rain and and the pitch was heavy but we beat a very good Maghery team and I felt from that day there was only one way we would go, onwards and upwards. Joe set the bar very high, the players bought into it and were fully onboard and committed to do what it took to rich the top. It had been a long ten years from our last county win, we had been knocking on the door but couldn't get across the line. One year I was selector when Gene Larkin was manager, we got to the County final only to be beat  by Carrickcruppen by the bare minimum. In previous years, players had been satisfied with a county championship win but Joe had other ideas and he looked at the bigger picture.
RM; As I'm learning myself, being a public relations officer takes you on an amazing journey, where you meet so many other gaels and new  friendships are formed. Any special people you have met.
TMcK; I have met a lot of very special people down through the years. By and large, most of the press people were very helpful and approachable. Few people who come to mind are, Brendan Crossan and Kenny Archer of The Irish News, Karl O'Kane, Irish Star and the one and only Marty Morrisey. Marty was exceptional but my number one would have to be Joe McManus. Joe was always very helpful, always promoted  the club and his reports on matches were very insightful and on the ball. The press would come to St Oliver Plunkett  park to report on matches and I must say there was never one complaint even though at times conditions were very cramped in the portacabin. They always appreciated the tea and sandwiches! You have to have that good working relationship with the media. Managers only want you to divulge the minimum, the press need information to do their job, so it is a very fine line, a balancing act because you will need the press to promote others areas of the club and if you help them, the favour will be returned.
RM; What was the highlight of your time as PRO?
TMcK; The highlight of my time would have to be our All Ireland victories especially our first win in 1997. It was unforgettable, we had broken the barrier. Also it was very special when we beat St Bridgid's and Garrycastle because  I had a grandson playing which made it extra special. Also we had five youngsters from Rathview Park playing, I had watched them develop as footballers from playing football on the green in Rathview Park to winning All Ireland medals, Aaron Cunningham, Jamie Clarke, Franny Hanratty, David McKenna and Conor O'Neill. When I'd watch them playing, i use to say to them,  "use the other foot, you have to learn to use the other foot". Everyone of our All Irelands winning players had all been coached by Tim Gregory from schoolboy right through to senior level. Tim did and continues to do amazing work.
Pictured Below; Tom, Joan & Grandson, Aaron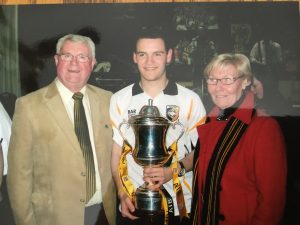 RM; You have given a lot of time, dedication and passion to the GAA, particularly our great club, any advice you would give to us who follow in your footsteps?
TMcK; The love of your club is a very important thing. I came from a family where there was a very proud tradition of involvement with the GAA. My late father helped to found a football club in County Down amd he like myself, was a member of Newry Shamrocks for many years. Before coming to Crossmaglen, , I played, was a selector and secretary for the Shamrocks. During my playing career, I had many a tussle with the Rangers on the playing field particularly playing in the Armagh Harps gold watch tournament. It was a natural progression when I came to Cross that I become involved with the Rangers, the late John O'Reilly asked me and a number of others would we help him too form the youth club and this then progressed to the beginning of my direct involvement with the club.
RM;  Finally, Tom can you tell me what Cross Rangers mean to you?
TMcK; The club has played a very important role in my life.On arrival in Crossmaglen after my marriage lt enabled me to integrate into the community. I was made welcome and got involved in many activities within the club. The values the club espouses to coupled with the success at all levels has given me great pleasure.The value that the club puts into the development of young people both as footballers and people is a great source of pleasure to me.Over my time with the club we have experienced many problems but has dealt with them in the same dignified manner as we have accepted success and defeat on the football field.The club projects a positive image of the town and provided my family and I with many unforgettable years.
Thanks Tom for reminiscing with me.
Pictured Below; Tom & Joan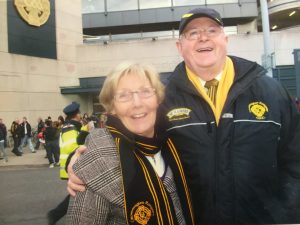 Pictured Below; Tom & family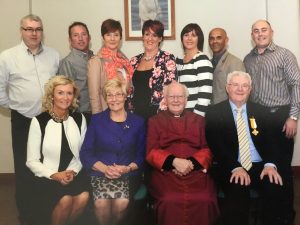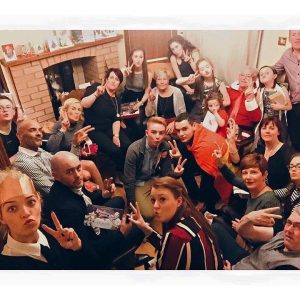 Congratulations
Congratulations to Danielle Morris who this week was appointed, Runaí, Raonaithe na Croise. Good luck in your new role Danielle. We send our sincere thanks to outgoing secretary, Jonny Savage, for his commitment  and dedication this past two years and we are delighted that Jonny's hard work  will continue as an executive member and coach.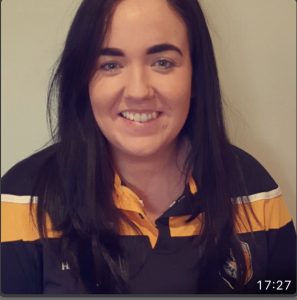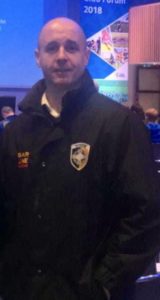 DVD's All Ireland victories, 07,11 & 12
We hope to have copies of the above victories for sale in the next week. There will be five discs (two replays) and the cost will be £25. No pre-ordering this time.I'll post on our social media sites when they will be for sale. We will also be selling club badges and key rings, more details to follow.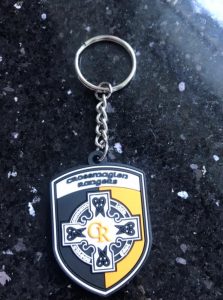 Draw Date; 28/ 06/20
Numbers Drawn; 3 6 9 18
1 Jackpot winner; Donal Murtagh, Cairde wins £1200. Congratulations Donal.
6 matched  3 numbers winning £20 each; Dora O'Neill, C/O Margaret McConville, Brian Hughes, C/O Margaret McShane, Tony McKenna, C/O, Johanne Donnelly, PJ Brady, C/O Johanne Donnelly, Patrick Kindlon C/O Martin Harland & Maria McSorley, klubfunder.
Jackpot; £1000/€2000
Play online; https://www.klubfunder.com/Clubs/Crossmaglen_Rangers/lotto
Please check out our social media  sites for updates, information, puzzles, quizzes, trips down memory lane, recipes and much more!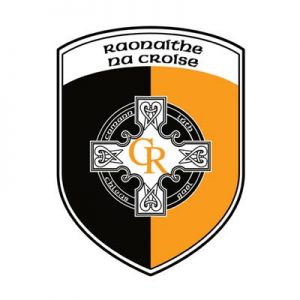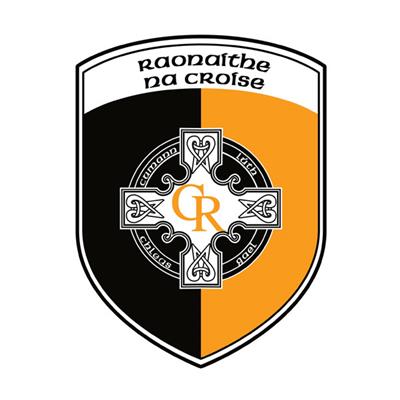 Posted: June 28th, 2020 under Club News.