Crossmaglen Rangers Club Notes 30/08/21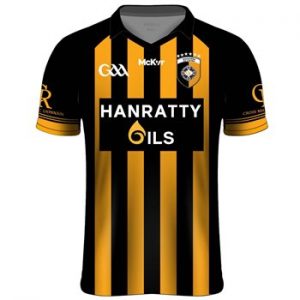 Armagh LGFA SFC Preliminary Round
Dromahill V Cross
Sunday evening our senior ladies travelled to Dromintee to play Dromahill (Dromintee & Forkhill)
Lauren McConville opened the scoring with a point, Dromahill equalised shortly afterwards and a Holly Morgan point give them the lead. Lauren scored her second point from play to equalise the game but this was to be short lived, the home-side scored two points in as many minutes to edge in front once more. The first goal of the contest came in the eighth minute, thanks to Alex Clarke and within seconds, Alex added a point to her tally. Aislinn McMahon scored our second goal but Dromahill replicated this and with thirteen gone on the clock, we were ahead by two. Just before the first water break, Dromahill scored a point from play to leave just one between the sides.
Dromahill 1-5 Cross 2-3
The equaliser came shortly after play got underway in what was an exciting and tight encounter. Dromahill added another point to the scoreboard which was followed by a Mairead Watters point to level matters. With minutes remaining until the break, two goals for us in the space of a minute, Alex and Aoibheann McConville the goal scorers, put us in a commanding position. Two points a piece for each team in the final minutes left the score at the midway point;
Dromahill 1-9 Cross 4-6
Alex scored her third goal just after the ball was thrown in, a point from her and Mairead Watters followed to stretch our lead. Dromahill scored two goals in the next few minutes, we scored a point  and as we approached the second water break, Dromahill added a point and their fourth goal;
Dromahill 4-10 Cross 5-9
Two was the difference as we entered the last quarter, Alex scored her fourth goal of the contest but once again, Dromahill replicated this. With very little time remaining, Aoibheann scored her second goal, again Dromahill fought back, a point scored as normal time  approached and as the game entered injury time, Aoife McCoy scored a goal and with just one between the teams, the final minutes were nerve wrecking but we hung on and won on a score line of;
Dromahill 6-11 scored 7-9
Well done ladies and management, Peter & Maria, on a fantastic win.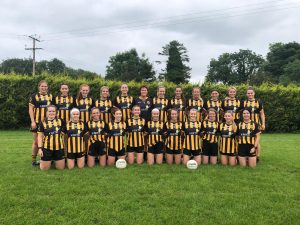 U19 Championship  Final
Cross V Madden
All roads led to the Athletic Grounds on Friday night for the Cormac Leonard U19 Division 1 Championship Final.
The opening minutes were an even encounter, at the first water break,  Madden led, 0-3 to 0-2.
The second quarter we got to grips with the game, 1-4 without reply, Caolan Finnegan the goal scorer, to leave the score at half time;
Cross 1-6 Madden 0-3
Madden were quick off the blocks at the resumption of play, three points one after another to reduce the deficit. Our opening score of the half was a super strike from Captain, Dara O'Callaghan, to leave four between the sides. Caolan Dooley got his name on the scoresheet to extend the lead.  A Madden point just before the second water break brought it back to a four point game once again.
Cross 1-8 Madden 0-7.
With a little over ten to go, Caolan Finnegan slotted over a point and we were in a comfortable position with the finishing line in sight but Madden responded,  a point from play followed quickly by a goal and with five minutes remaining and just the bare minimum the difference, we were in for an exciting finale. Both sides had missed opportunities before Madden converted a free to leave it all square as the game entered injury time. The game could of went either way in the dying minutes but when referee , Jake Magill blew the whistle for full time., the sides couldn't be separated. We must do it all again!
Cross 1-9 Madden 1-9
Good luck to the entire squad and management, Stephen, Jim & Francis
(Missing from photo; Jason Hanratty, James Teelan, Pearse Larkin & Dara O'Neill)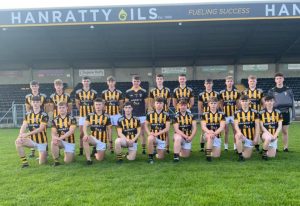 Rangers Sponsor A Ball; U19 Championship Final
Oran Marron will sponsor the ball, U19 Championship Final Replay V Madden. Thanks to Oran & Jacqueline for your support.
Oran presents the ball to Bernard.
Brinán & Tiarnán O'Sullivan, New York, will sponsor the ball, Junior league home game V Lissummon.  Thanks to the O'Sullivan  family for your sponsorship & support.
We look forward to welcoming Brinán & Tiarnán to St Oliver Plunkett Park next weekend. Safe travels!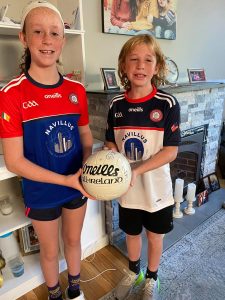 Armagh SFL
Well done to our senior team and management who had a good win against Pearse Ogs on Sunday.
Cross 0-16 Pearse Ogs 0-14
Armagh LGFA Fixtures for the Week Ahead:
Details TBC
U14.5 Championship
V Mullabrack
Details TBC
Crossmaglen LGFA Notes
Feile 2021
Our club hosted the Armagh LGFA Feile Cup competition on Saturday. We had 8 clubs attending from across the county, playing the highest level of football. This was a great event for our own team, as we contested the Feile at the highest level.
However, on the day Kileavy, last years winners, met Clann Eireann in the final. It was an end to end final, with Clann Eireann taking the led early, with a goal and two point before Kileavy give a reply. At half time the Lurgan side lead by 4 points but Kileavy made full use of their bench. They brought the Feile title home for the so end year in a row.
Also on Saturday we had the pleasure of having the Ulster Cup visit the club. Armagh LGFA player, Aveen Bellew shared the final experience with our young Rangers.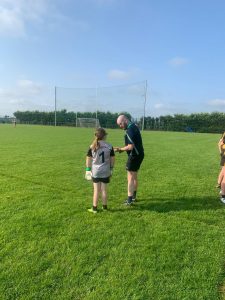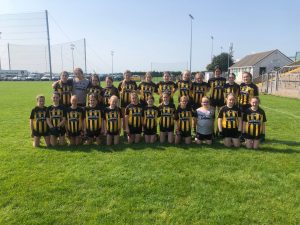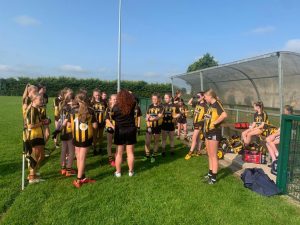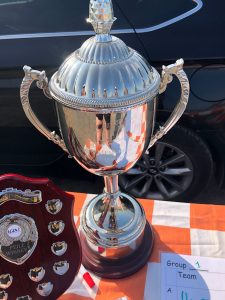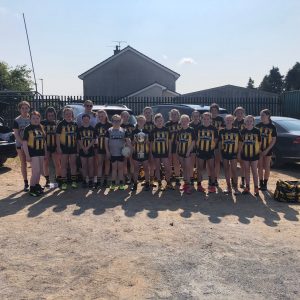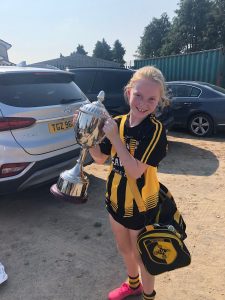 Under 10.5s- 
There are two hubs remaining, one in Mullaghbawn and Silverbridge. We are hoping to attend both. Eddie will have more details. Training continues
on Monday night 6pm to 7pm
.
Under 12.5s-
As Championship is due to be played on Sunday, we have arranged a challenge match with Donaghmoyne,
on Monday night
. We would like all players available to attend. More information about championship will be shared in the parent group, later in the week.
Under 14.5 & 16.5-  
The U14.5 championship match was postponed, and so training continues for them as normal.
A reminder that all players must be registered with the LGFA, in order to train or play. If you are unsure how to do this, just contact a coach or committee member.
Gaelic for Mothers & Others!!! 
Training
Monday Night
as usual.
Cross Rangers Lotto Results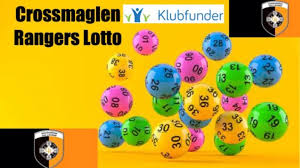 Draw Date; 29/08/21
Numbers Drawn; 5  11  12  15
No Jackpot Winner; 
6 matched 3 numbers; Mary Duffy, Cairde, Margaret Keegan, C/O Danielle Morris, Seamus Meegan, C/O Donal McKenna,  Kathleen McConville, C/O Margaret, Michael Branniff, C/O, Maura & Frank Gernon, C/O Shorts win £20 each.
Next Lotto Draw; 05/09/21; Jackpot; £1700/€2700
Action Cancer; The Big Bus 
There is still availability for breast screenings,
The Action Cancer Big Bus will visit Cross Rangers on Tuesday 7th & Wednesday 8th September.
Club members, please Whstsapp 0876659126 for the code to book
Thanks to Donnelly Fuels for their sponsorship and support of this event.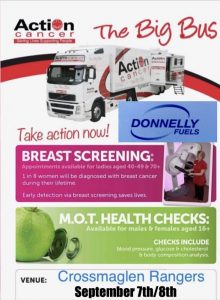 Posted: August 29th, 2021 under Club News.