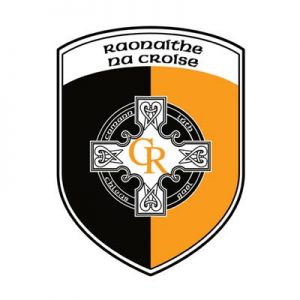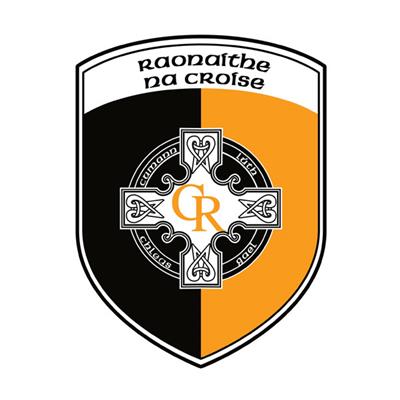 Cross Rangers Virtual Tour Of Ireland
 Our virtual tour departed  last Monday and what a journey it has been so far!  To date, we have visited Down, Antrim, Derry, Donegal and Fermanagh. Keep up the good work everyone and don't forget to submit your miles/steps/kms via your team group or the Microsoft form.
Please forward photos from your rambles.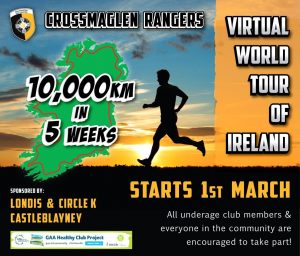 Cross Rangers- This Os Your Life 
This Tuesday night we  will welcome our last guest, Crossmaglen Rangers, This Is Your Life. The Queen of country, Philomena Begley will be in the hot seat at 7.30pm, we cant wait! It promises to be an amazing show. Rod from Friends  of Daisy Hill will also join us to speak about the marvellous work 'Friends of Daisy Hill Hospital' carry out and where the money donated will be used. We may have a surprise or two for Philomena. Tune in at 7.30pm, you don't want to miss it.
We have shared the link to join the event on our social media platforms. Please be aware of the following;
You must download the Teams app.
As Danielle and I will be busy preparing for the show, we will not be answering any queries or requests for the link to join the event after 6.30pm on Tuesday evening. 
Don't forget to donate. Buckets in local shops or online;
https://www.klubfunder.com/Clubs/Crossmaglen%20Rangers/GeneralPayment
Donations close on Friday 12th March. Thanks to everyone who has donated.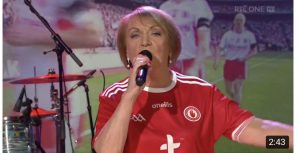 Posted: March 7th, 2021 under Club News.