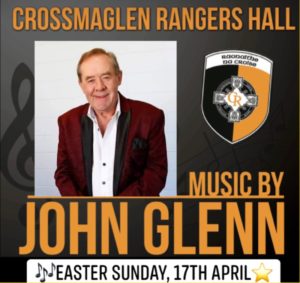 Field Rota Wk 04/04/22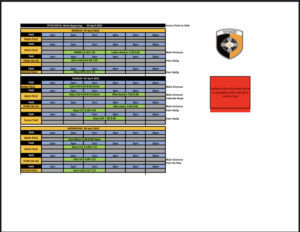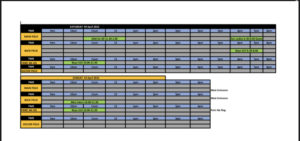 Armagh SFL rd 1
Cross V Granemore
The second game of the afternoon saw our seniors up against Granemore. Martin Conroy was the man in the middle. A minute's silence preceded  the throw in. Two great Gaels' were remembered, Jack McEntee and Jim Haughey. We got off to a dream start, an Odhran Kieran goal was the first score registered when the game was only minutes old,  giving us an early lead. Granemore's opening score came in the seventh minute, a point from play. Seanie McConville's  point was matched seconds later when the visitors scored a point from a free. The second quarter, we scored two points in quick succession before Granemore scored a goal to leave just the bare minimum the difference and ten to go until the break. Those final minutes of the half, we had our best spell, five points without reply and at the mid way point, the score was;
Cross 1-8 Granemore 1-2 
The opening third quarter was an even affair, two points a piece and our lead was very much in tact as we entered the last quarter. The last quarter saw a fight back from Granemore, five points one after another and once again, one was all that separated the sides as the game headed for injury time. A fantastic strike from Cian McConville, his fifth point of the day, helped to steady the ship and we won on a score line of;
Cross 1-11 Granemore 1-9 
Well done to the entire team and management. Next up, away to Clan Eireann, next Sunday at 2pm.
1. Conor Deery 2. Daniel Cunningham 3. Aidan Rushe 4. Tony O'Callaghan 5. Paul Hughes
6. Aaron Kernan 7. Garvan Carragher 8. Stephen Morris 9. Alan Farrelly 10. Patsy Finnegan
11. Callum Cumiskey 12. Odhran Kieran 13. Cian McConville 14. Declan Stuttard 15. Seanie McConville
Subs; Thomas Og Duffy for Stephen Morris,  Caolan Finnegan for Declan Stuttard, Orin  McKeown for Daniel Cunningham, Dara O'Callaghan for Patsy Finnegan,  Bernard Cassidy for Seannie McConville 
Thanks to Mary & team, A Few Scoops for sponsoring the ball. Read more...
Posted: April 3rd, 2022 under Club News.