Crossmaglen Rangers Club Notes 11/09/23
Good Luck
The entire club send our very best wishes and good luck to our U18 team, captained by Aaron O'Neill & Ryan Martin and management, Tim, Alan, Miceal and Rico who play Clan an Gael in the championship final which will be played in the Athletic Grounds on Monday night at 7.15pm. Thank you to team sponsor, Superbites and match ball sponsor, Carville Consultancy.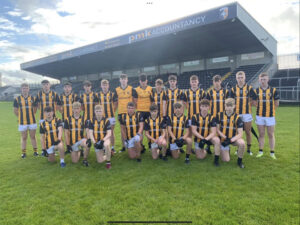 Field Rota Wk 11/09/23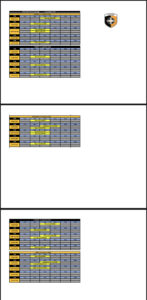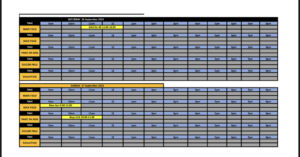 Crossmaglen Rangers LGFA Notes
This was a busy week in the LGFA Senior camp with a challenge match against Newtown Blues (Drogheda). Our girls started strong and finished strong and secured a comfortable win.
The rest of the week continued with preparations for the Championship Semi final against Carrickcruppen, at home this afternoon.
We knew it was going to be a tough challenge. Our girls fought hard but Carrickcruppen came out on top and meet Clann Eireann in the final.
The Team and Management would like to thank our LGFA committee and the Executive for all their hard work throughout the year. We would like to thank all our umpires that have helped at every game. We would like to thank Larry and the entire Grounds team for always helping us so much with field allocations etc. Thank you to Roisin Murtagh for helping us with all things social media. A special thanks to Leon (and Aaron) McShane who has helped us a lot throughout the year.
A huge thanks to our main sponsor Mary Deery for all her support throughout the season and thank you to all who sponsored in our 'Sponsor A Ball' campaign. But the biggest thanks of all goes to all our supporters who travelled to every game, thank you so much and we hope to see you all again next year.
We would like to wish Paul Monaghan and all the Camogs the very best of luck in their championship campaign next week. We'll be cheering you on girls.
U16.5 Championship News!
The U16.5 squad lined out against Ballyhegan on Sunday 10th September. The girls have been building towards this game with a strong focus on defensive football and moving the ball fast.  This worked well for the players as they utilised their speed and agility, to produce some lovely scoring opportunities.  The full time score was
4.09 to 3.07
, with Cross coming away with win. The girls now progress to the Semi-final and meet Cruppen
on Friday evening at 7pm
. This game will be played in Carrickcruppen.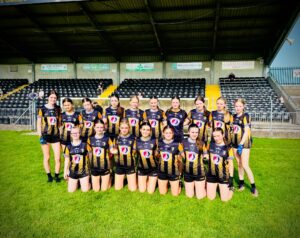 U12.5 attended the Owen Reel Blitz in Silverbridge. 
We have 32 players attend the Annual Owen Reel Blitz in Silverbridge. With two squads, we were placed in two different groups, which meant both teams got plenty of football and we had lots of fun.
We wanted to thank Silverbridge for a great day of football, and a great chance to finish the season with some fun.
Training continues
on Wednesday 6-7pm
.
We would like to remind all members that it is essential to be registered with the LGFA through Foireann. For more information contact Shannon Clarke.

Cross Rangers Lotto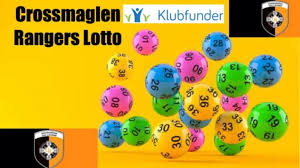 Draw Date; 10/09/23
Numbers Drawn; 4 10 18 19
No Jackpot Winner; 
3 matched 3 numbers; Sean Donnelly, c/o Eugene Duffy, Stacey Marron, c/o Patsy Donnelly & Sinead Morgan, c/o Tom McKay who win £35 each. Well done to our match 3 winners. 
Next Lotto Draw; 17/09/23
Jackpot; £2200/€3200
Condolence
Teresa McGrath, Cooley
Crossmaglen Rangers send our deepest condolences to Geraldine & Ciaran McGuinness and family on the sad passing of Geraldine's Mother, Teresa. Ar dheis Dé go raibh a hanam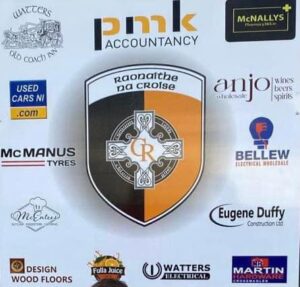 Posted: September 10th, 2023 under Club News.