Crossmaglen Rangers Club Notes 01/02/21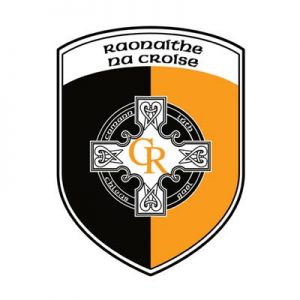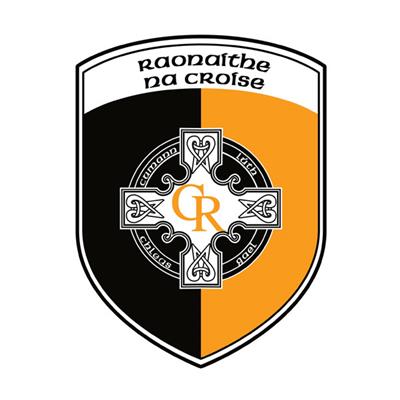 Cross Rangers 'This Is Your Life'
During the week, we launched our online event to raise much needed funds for Daisy Hill hospital- Covid wards. We send our sincere thanks to our guests, we are all really looking forward to it! The event will be broadcast via Microsoft Teams and the link to join the event on the Tuesday will be posted on the previous Sunday. Donation buckets are in McEntee's, Short's Bureau, Egg, Centra, McConville's Chemist & Mary Deery's.
You can also donate via PayPal; [email protected]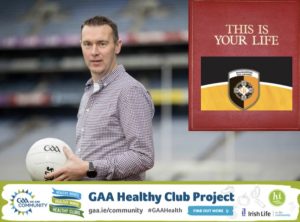 Irish Classes
Raonaithe na Croise will be hosting Irish comhrá (conversation) classes online beginning 8th February at 7pm. Participants will have the opportunity to do a short oral test at the end to earn their silver fainne. For more details, please contact Johanne, [email protected]
We will also host Irish class for parents via zoom starting in late March.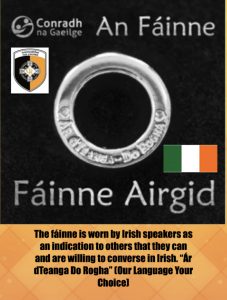 Townland Stones
Starting this week, we will be looking volunteers to place the stones in the townlands. To coincide with the erecting of the townland stones, local historian Una Walsh, will host a talk via zoom entitled 'Old Civil Parish Of Creggan' on Monday 22nd February at 7pm.
Cross Rangers Lotto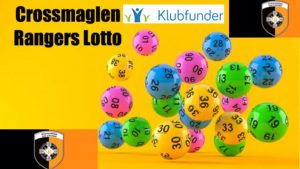 Draw Date; 31/01/21
Numbers Drawn; 6 11 22 24 
No Jackpot Winner 
5 matched 3 numbers; Mairead Finnegan, Aisling McKeown, Charlie O'Neill, Owen McShane and Eugene O'Callaghan who win £20 each. Well done to our winners.
Jackpot; £4000/€5000
Next Lotto Draw; 07/02/21
4 Bonus Prize Winners
€50  Voucher; Dermot Hughes
€50 Voucher; Oonagh Smith, C/O Maura McAvoy
€50 Voucher; Theresa Wilson
€50 Voucher; Tadhg Conroy
Thanks to Brendan & Una Garvey, who sponsored the 4 vouchers for Garvey's Bar and Restaurant.
Club Registration 2021
We will publish details early next week on how to register and how to pay registration.

Executive Meeting
February's executive meeting will take place on Wednesday 3rd February at 9pm via zoom
Field Sign 
We have four  new field signs in St Oliver Plunkett Park. Thanks to all the businesses who sponsor a field sign.
Sponsoring a sign is an ideal way of promoting your business as well as supporting the club.
A field sign costs £400 for five years. (We will provide the sign).
Please contact Joe Kernan or any committee member for more details.
Condolences
Fr Tommy McGeough, Louth
Our deepest condolences to the McGeough family following the recent passing of former Parish Priest, Fr Tommy McGeough.  Fr McGeough was an avid GAA follower, a true gael. Ar dheis Dé go raibh a anam.
Frank McConville, RVP
Crossmaglen Rangers GFC send our sincere condolences to Muriel, Joanne and the extended McConville, Kieran and Burns families following the sad passing of Frank. Ar dheis Dé go raibh a anam.
Charlie Hughes, Lurgan Rd
We send our deepest sympathies to Goretti, Louise, Raymond and the extended Hughes family. Charlie was a true Ranger and he will be sorely missed but forever remembered. Ar dheis Dé go raibh a anam.
January has been a sad month, so many people have passed away. Our first club notes of 2021 were published on the 4th January and since then we have included 16 condolences. We remember those who have died, we think of all their families, that they may find  strength in the days ahead to deal with their huge loss;
Aggie McGuiness
Danny Casey
Gene Barry
Amy Mallon
Michael Connor
Joanne Keenan
Mary Caraher
Tommy John Crummie
Peter Hughes
Pat O'Callaghan
Patrick O'Callaghan
Fr Joe McKeever
Fr Tommy McGeough
Michael Keenan
Frank McConville
Charlie Hughes
go bhfanfaidh siad i suaimhneas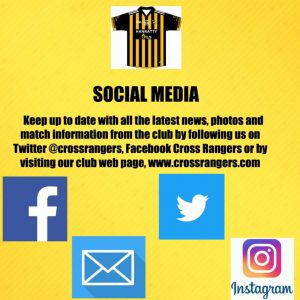 Posted: January 31st, 2021 under Club News.