Crossmaglen Rangers Club Notes 24/10/22
Armagh SFC Final
Cross V Granemore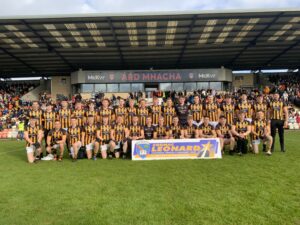 The opening score of the final came in the second minute, a point for Granemore from a free converted. Cian replicated this a minute later followed by a point from play for Paul and Cian's second point, the result of a free. Granemore got their second point and with ten minutes gone, we led by one. We had a number of missed opportunities but just as the clock struck the midway point of the first half, we went on a scoring spree, a super strike from Rian sailed over the bar, a further 1-2 followed in the space of five minutes, Rian (0-1) and Caolan (1-1), the goal coming as a result of a quick free kick from Rian to Caolan who struck it superbly into the back of the opposition's net. The closing minutes of the half, we scored 0-3 to 0-2, Cian (0-2,1F) and Callum (M) to leave the score at half time;
Cross 1-9 Granemore 0-4
Seconds after Shane Murphy had thrown the ball in, Cian had a point added to the board to stretch our lead. Granemore then had their brightest spell of the match, four points without reply (1F) to narrow the gap to five and over twenty minutes to go. But this lead of five was to be short lived, the boys took control of the game, five points one after the other, Dara, Rian, Cian (0-2,1F) and  Ronan, some of these scores were the finest scores of the game and with the finishing line and Gerry Fegan in sight, we were in the driving seat. Granemore's last scores were two points in quick succession but we finished the game in style, points from Fitzy, Cian, Chris and Rian were registered and as the final whistle blew, a sea of black and amber amassed onto the pitch.
Cross 1-19 Granemore 0-10
Well done lads on a super performance. Congratulations to the entire team and management, Stephen, Jim, Tony & Paul & back room team.
Cross: M Murray; T O'Callaghan, C Dillon, T Duffy; A Kernan, J Morgan, P Hughes (0-1), S Morris (C) R O'Neill (0-4, 1F), C Finnegan (1-1), C Cumiskey (0-1,M), D O'Callaghan (0-1),  C McConville (0-8,5F), J Clarke, R Fitzpatrick (0-2)
Subs: Chris Crowley (0-1) for Tony O'Callaghan (HT), Alan Farrelly for Caolan Dillon (40), Seanie McConville for Jamie Clarke (54), Orin McKeown for Tommy Og Duffy (54) Aidan Rushe for Aaron Kernan (60)
Thanks to match ball sponsor, Eamon Mackle
Captain, Stephen, lifts the Gerry Fegan Cup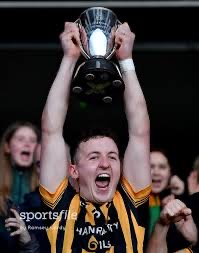 Congratulations to man of the match, Cian.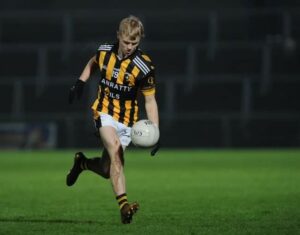 The homecoming was amazing, special memories made especially for our little Rangers, well done to all our fantastic supporters.
Thanks to Ray and the team at the Old Coach Inn for their warm welcome and excellent hospitality. Thanks to main sponsor, Hanratty Oils.
We will play Monaghan champions, Ballybay, on Saturday 5th November.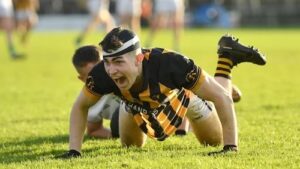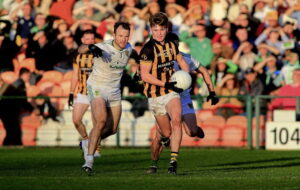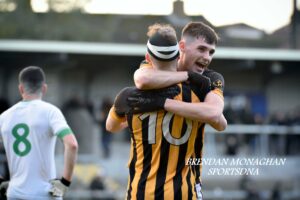 Cross Rangers Lotto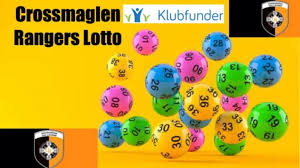 Draw Date; 23/10/22

Numbers Drawn; 9  10  13  27

No Jackpot Winner; 
1 matched 3 numbers; Martin McGowan who wins £100. Well done Martin. 
Next Lotto Draw; 30/10/22
Jackpot; £3000/€4000
U19 Division 2 Championship SF
We will host Silverbridge V Carrickcruppen, Sunday, 2pm. All help greatly appreciated.
Cross Rangers Membership Gift Vouchers Now On Sale.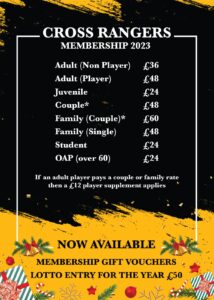 Annual Novena
Well done to our club representatives who recited the rosary at the parish novena.
Eamon Devlin Junior, wrote a poem on the 16th October. Sadly, his Mother, Kay, passed away and we didn't share before the final. Below is Eamon's poem. Thanks for your support Eamon.
Time to Soar
Take your hat, flag and armband
Two 15 lines, behind the band
County final,
cheering sounds of
the Athletic Grounds
Can the team sing again
from the same hymn sheet
That, would be sweet
Captain Morris,
leads the footballing chorus
In the semi
So intense; so immense
Made light work,
of Maghery
Earned flattery
When Rangers
take to the field
Be aware of the dangers
Recent strangers of the cup
No time for a hick up,
or dip
This, the final furlong
of the Senior Championship
Time to soar past
inaugural Granemore
Not winning would be sore
Give the lads a roar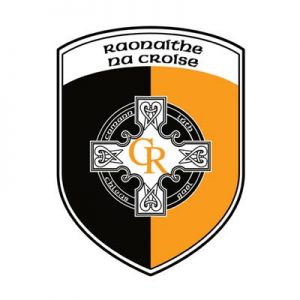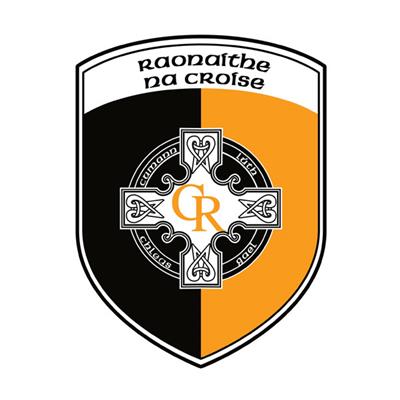 Posted: October 24th, 2022 under Club News.