Crossmaglen Rangers Club Notes 03/05/21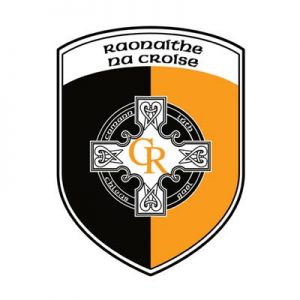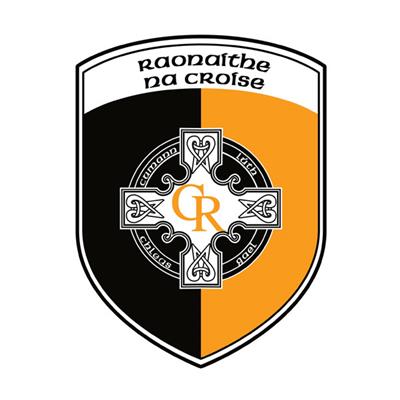 Come Cook With Barry and Paul via zoom
Come cook with Barry and Paul via zoom will take place Monday night at 7pm. Donate via Klubfunder general payments selecting Kevin Bell-Come Cook from the drop down menu
Or donations can be made to;
Charmaine McKeown
Paul Mckeown
Chairman Gene
Joe Kernan
Roisin Murtagh
Brendan Garvey
We will share the link to join the event on Monday afternoon.
A donation from all monies raised will go to the The Kevin Bell Repatriation Trust
Thanks to the Rural Health Partnership and Garvey's bar and restaurant for supporting this event.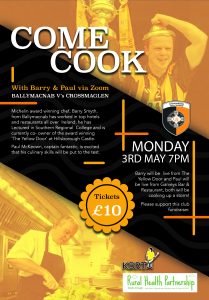 Executive Meeting
Our next executive meeting will take place on Wednesday, 5th May at 8pm.
Club Lotto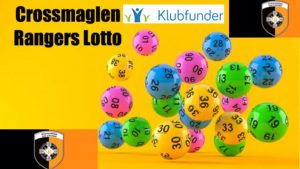 Draw Date; 02/05/21
Numbers Drawn; 16 19 22 24 
No Jackpot Winner 
1 Matched 3 numbers; Shauna Dooley wins £100 each. Well done Shauna. 
Jackpot; £5300/€6300
Next Lotto Draw; 09/05/21
Fixture
Next Sunday, 9th May, the 2020 U15 Championship Semi-Final will take place. Clann Eireann are our opponents and the game will be played in Madden at 6pm. Good luck lads and management.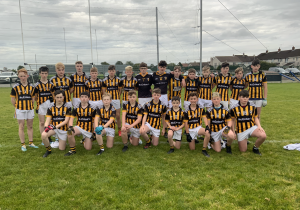 Crossmaglen LGFA Notes
Return to Play
It's been a busy few weeks getting all our players back out training and it is great to see the fields full of activity.  We are delighted to see so many old and new faces, enjoying the social interaction and their football.  It is not too late to join up, and we welcome all players, new, current or even those who hung up their boots for a while. Don't be afraid to dust them off, a get involved for the season ahead, you won't regret it.
Training times for the week ahead:
Under 10.5s-
This group is for P/R3 to P/R5, the focus is on fun, and building confidence with the ball. Training is every
Monday 6pm-7.15pm
, on Pairc Na Og
Under 12.5s-
 This group is for P/R6 to 1st year of secondary school.  Training is every
Monday 6pm-7.15pm
, on Pairc Na Og
A reminder that all players must be registered with the LGFA, in order to train or play. If you are unsure how to do this, just contact a coach or committee member.
Fixtures
As the 2020 season was cut short, there are a few outstanding matches. Our U12.5 panel will contest the Division 2 Championship Semi-Final
on Sunday 9th May.
They will meet Mullabrack, the time and venue are to be confirmed. We wish the entire squad and management every success as they take to the field.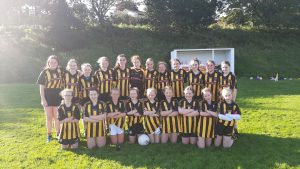 Calling all Mothers & Others!!!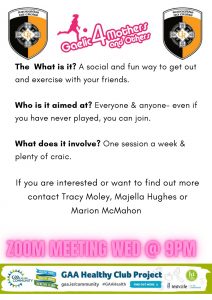 Now that all the young ones are back out training, what about you?  We are hoping to start a new initiative in our club called Gaelic for Mother's & Others.
We are having a zoom meeting
Wednesday night at 9pm
, to find out more about how it would work.  If you are interested in attending contact Tracy Moley, Majella Hughes or Marion McMahon.
What is it? A social and fun group, which brings the woman of our community together.
Who is it aimed at? Everyone & anyone- even if you have never played, you can join. The only stipulation is that you can't have played competitively in the last three years- otherwise you are too good for this team.
What does it involve? One training session per week, time and date to be confirmed. Also we hope to play some matches when we are ready and possibly attend a tournament.
Cross Square 100 is back! 
We are delighted to announce that we are putting a date in the diary for our annual fundraising event.
Sunday 20th June
, we challenge our community to help us complete a marathon by walking or running 100 laps of the square in a relay.  This event is open to all levels of fitness, and all age groups, as every lap counts. We will have more details of how to get involved in coming weeks.
Playrfit Shop
The online shop is open for two weeks, for anyone who wishes to buy gear for players or supporters. There's a wide range of items, with designs and prices to suit everyone. Just check out their social media for more information.
𝐀𝐫𝐦𝐚𝐠𝐡 𝐂𝐥𝐮𝐛 𝐃𝐫𝐚𝐰 𝟐𝟎𝟐𝟏
At the recent County Committee meeting,  the dates for the club draw were confirmed;
Draw 1: 27 May
Draw 2: 10 June
Draw 3: 1 July
Draw 4: 15 July
Tickets are available from Danielle or Gene or you can buy online (selecting Cross Rangers)
www.armaghgaa.net/clubdraw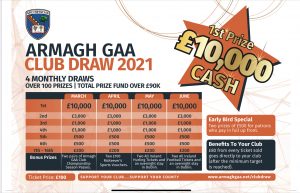 Crossmaglen Darkness Into Light
Darkness into light will take place next Saturday.
Join in any way you can – walk, swim, cycle or simply share your sunrise
Link to register below;
https://www.darknessintolight.ie/register/armagh/defaultregistrationform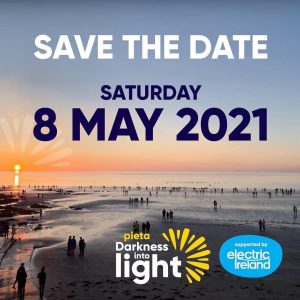 Armagh Summer School 
Armagh Summer School will take place from Monday 26th-28th July In St Joseph's High School, Crossmaglen & Crossmaglen Rangers GAC. For more details and registration details, please visit Armagh Summer School facebook page.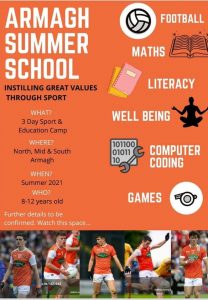 Get Well
We wish continued good health and best wishes to Paddy Fitzpatrick who this week rang the bell at the hospital he was attending after completing treatment.
Condolence
Teresa McDonald, Blaney and formerly Tullyard.
Crossmaglen Rangers GFC send our deepest condolences to loyal supporters and friends, Rose, Gerard and Margarita McDonnell  and the extended McDonald and Carragher families following the sad passing of Teresa. Ar dheis Dé go raibh a hanam.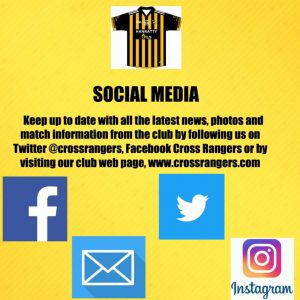 Posted: May 2nd, 2021 under Club News.