Crossmaglen Rangers Club Notes 26/04/21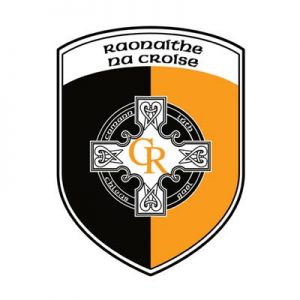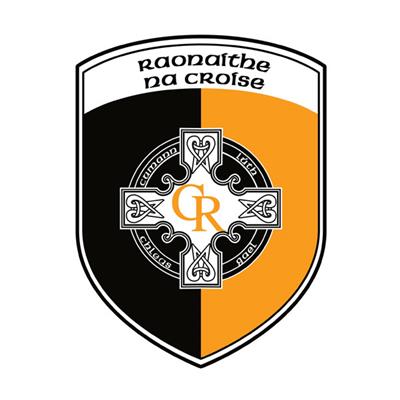 Club Mass
Our annual club mass will take place this Friday 30th April at 7pm in St Patrick's Church. Due to current restrictions, only those participating in the mass and members of the executive committee can attend. The mass will be broadcast live via Upper Creggan Parish webcam, the loudspeakers will be on outside the church and holy communion will be brought outside to the side door, Creggan side of the church. We will remember all deceased members, particularly those who died in 2020.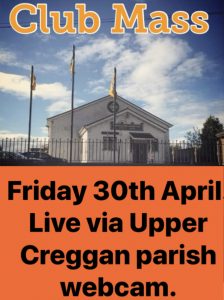 Crossmaglen Rangers 'Come Cook With Barry & Paul'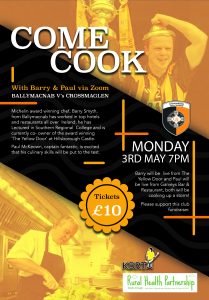 Tickets are £10 ( all donations welcome) and are available via Klubfunder general payments selecting Kevin Bell-Come Cook from the drop down menu
Or Donations can be made to;
Charmaine McKeown
Paul Mckeown
Chairman Gene
Joe Kernan
Roisin Murtagh
Brendan Garvey
All ticket holders will receive the link to join prior to the event.
A donation from all monies raised will go to the The Kevin Bell Repatriation Trust
Thanks to the Rural Health Partnership and Garvey's bar and restaurant for supporting this event.
Membership 
MEMBERSHIP 2021 IS NOW DUE!
Every player needs to be registered. Membership can be paid to any committee member or pay online via Klubfunder. Any problems using the online platform for membership, please contact me.
Klubfunder online membership payment link below;
https://www.klubfunder.com/Clubs/Crossmaglen%20Rangers/Membership#MembershipOptions
Membership Form
https://drive.google.com/file/d/1RHrmAtmfl7_1lNRHAx11iJ2EYwI8g4mh/view?usp=sharing
Please note; Only fully paid up members will be considered for tickets for upcoming games.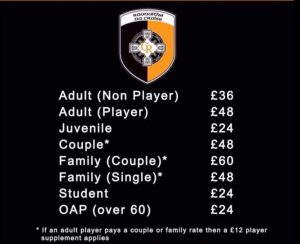 Club Lotto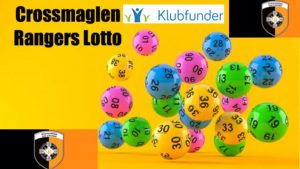 Draw Date; 25/04/21
Numbers Drawn; 2  7  16  25
No Jackpot Winner 
4 Matched  3 numbers; Gary NcShane, Michael McArdle, North St, Liz Mooney and Patrica McAvoy win £25 each. Well done to our winners. 
Jackpot; £5200/€6200
Next Lotto Draw; 02/05/21
Playrfit
Cross Rangers Ladies Football have opened their online shop again for two weeks.
Click on the link below to see the range of gear available.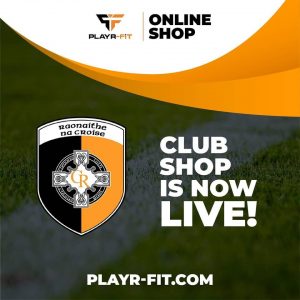 Community Clean Up
A major clean up of our roads and verges right across South Armagh will take place this Saturday. All available club members please meet at the square at 9.45am. Please take bin liners, gloves and wear Hi Vis vests. Due to the ongoing restrictions, we ask all members to wear face coverings and adhere to social distancing at all times.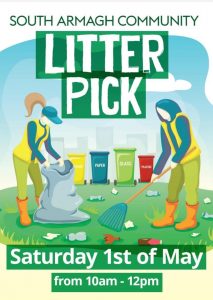 Meenavean
Irish business, Meenavean are creating stunning St Bridget's Crosses.
This unique framed St Bridget's Cross can be made in our club colours along with a blessing which is all hand made using all Irish products and created by Gabriel Gillespie originally from Curris, Kilcar but now living in Co Offaly. For more details please see Meenavean facebook page or contact Gabriel, Telephone 0877018918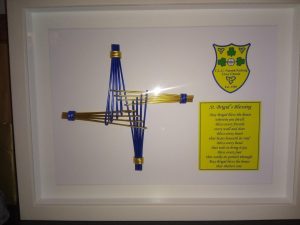 Condolence
Patsy McClorey, Newry
Crossmaglen Rangers GFC send our deepest condolences to players, Nathan & Blaine McClorey, their Parents Colin & Jeanine and the McClorey family on the recent sad passing of their Father/Granda, Patsy. Ar dheis Dé go raibh a anam.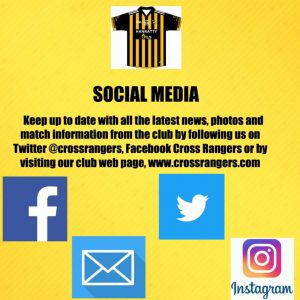 Posted: April 25th, 2021 under Club News.