Crossmaglen Rangers Club Notes 09/12/12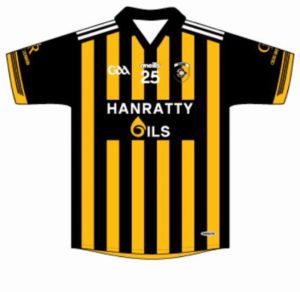 AGM
Our Annual General Meeting took place on Tuesday night. Chairman, Gene Hanratty in his chairman's report stated it had been an honour to hold the position of Chairman again in 2019. He spoke about how it was he who is the one in the photos but that it's down to all the hard work from every single one of our volunteers in the club. Gene spoke about Crossmaglen Rangers receiving the award of 2019 Armagh club of the year which was won by every single man, woman and child affiliated to the club. It was a well earned award, with us excelling on and off the field. Gene mentioned all the club events and fundraisers being run and the fantastic PR work from Roisin throughout the year. Fundraisers like the weekly lotto, bingo, annual golf classic and different community events are essential to the social, financial and the health and wellbeing of the club. Gene thanked Jonny Savage and Danielle Morris for their detailed secretary report and their hard work throughout the year. Chairman Gene thanked everyone who helped all year no matter how big or small and how it takes it all to run a club of our size. He sent congratulations to all in the club who have won cups and honours throughout the year bringing honour to the club and to all who enhanced our clubs' reputation with your etiquette and discipline. 2019 also saw Hanratty Oils take take over as our new main sponsor and we retained the Armagh senior championship in our new jerseys, Gene expressed his sincere gratitude to Hanratty Oils (The Hanratty Family) for their support and help in fuelling success. Gene expressed his delight that he feels when he sees so many supporters wearing the new club gear which keeps the club in focus daily and generates revenue for the club through the purchases from Shorts Sports. Gene thanked Noaise and Mary for their continuing support. Our Chairman paid tribute and honoured our late Honorary President, John O'Reilly who he said was a true Cross Ranger, a true Gael. Gene announced that we have a new honorary President, someone who has given a lifetime of service to the club and the GAA, as a player, various different roles in the executive committee and committees in Armagh, County, Ulster and Croke Park. An active fundraiser, a loyal supporter, a generous sponsor and a true Gael, the one and only Gene Duffy. Gene will join Margaret McConville and Chairman Gene welcomed Gene to his new role and said he had no doubt that our club will be further enhanced with two devoted, loyal and long standing people at the helm. A delighted Gene said he felt very honoured to bestowed with such an accolade. Gene finished his report by how he is looking forward to 2020 in the knowledge that the club will continue to succeed and thrive through the hard work of our coaches and all our volunteers.
Crossmaglen Rangers Executive Committee 2020
Thanks to our outgoing members and welcome to our new committee members.
Chairperson: Eugene Hanratty
Vice Chairman(2): Miceal Moley & Donal Murtagh 
Secretary: Jonny Savage 
Assistant  Secretary: Danielle Morris 
Treasurer: Eamon McMahon
Assistant Treasurers; Eddie Carville & Frank Shields 
PRO: Róisín Murtagh 
2 Development Officer: Eddie Hughes & Paddy Kindlon 
Safeguarding Officer: Marian McMahon
Coaching Officers: (3) Tony Brady, Tim Gregory & Tony McEntee
Registrar: Peadar McCoy
Assistant Registrar: David Donaldson
Irish Cultural Officer: Johanne Donnelly
Healthy Club Officer: Oisín McConville
Insurance Officer: Frances Rushe
Lotto Rep: Maura McEvoy
Bingo Rep: Paddy Kindlon
Social Club Rep: Patricia Hughes
Ladies Football Reps; Frank Shields & Marian McMahon
Camogie Rep: Teresa Fanthorpe
Players Rep:  Deferred
School Liaison Officer: Stephen Kernan
County Board Delegate John Hand 
2 Youth members; Deferred 
Honorary Presidents; Margaret McConville & Gene Duffy 
Committee Members; Joe Kernan, Margaret McConville, Kevin O'Neill, Gene Duffy, Paul Duffy,  Raymond Murtagh, Oliver Donaldson, Aidan Meegan, Gareth O'Neill, Tom McKay, Fr Kevin Cullen, Dermot Casey, Brendan McShane, Margaret McShane, Gene Hughes, Larry Gavin. Brian Quinn, Colm Dooley, Seamus Murtagh, Thomas Duffy, Shane Murphy, Pete McGeown &Kevin O'Neill 
Pic Below; Crossmaglen Rangers 2020 Executive Committee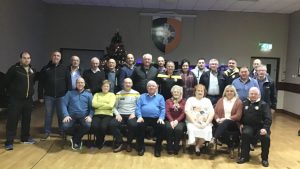 Pic Below; Chairman Gene with Presidents Margaret & Gene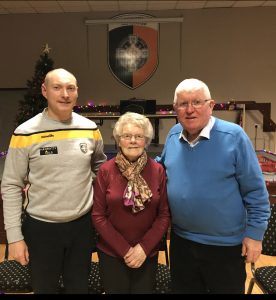 Miceal Moley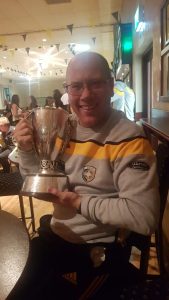 After two years at the helm, Miceal Moley has stepped down from senior management I spoke to Miceal this week to get an insight about his time in management which was a first for Miceal.
RM; Miceal, I believe a heavy workload and family commitments were the deciding factor in your decision to step down?
MM; Yes at work we have been granted the building of a new state of the art school. This will increase the workload and require more time from me. We also are involved in two European  projects that require travel. We also have some big family events this year and I want to make the most of them and it would not be possible to commit 100% to our team.
Having donned the black and amber for years, how did management differ from being a player?
MM; Playing for cross and especially with the talent we had was fantastic and so many memories are still so vivid. Management and coaching of the team has been a great experience, getting back into the circle of players reminds me how special it really is. It does come with expectations and pressure but that is not a negative.
RM; Do you think your experience as a player helped you in your management role?
MM; As a player you really concentrate on self as a manager it is important to consider everyone else, players never change they want to play and win. They  look to us to guide them, motivate and help them achieve their goals.
RM; What was the highlight of the two years for you?
MM; I have many highlights, of course winning back to back championships and enjoying that with the lads is special. Having my father with me last year and see the success was great and how the players interacted with him and showed their love and respect for him is maybe my most special memory. Being in that group is also very memorable and I hope I have made great friends with the lads that will continue into the future.
RM; Is it a role you would embark on again?
MM; Of course if asked to help again in the future it is something that any ranger would be proud to do and I am no different. I do wish the bee management team all the very best and hope they will realise our ambitions to be top in Armagh and beyond.
RM; Finally whose the funniest in the dressing room? Honest answer please!
MM; funniest in the changing room is a trick question as they are all a bit funny! There are some great characters and the craic is constant, this has always been the way in our team's and it is what makes leaving the group very difficult. I would also like to mention the unseen work done by so many; Seamus and Sean for being so helpful, Shane and  my son Seanan for looking after the stats, Gerard Leddy and his team for keeping the physio side of things 100%, Patrica  our masseuse, Frank and Steven, Dr Fee and Michael, Fr Cullen, Neil S & C coach, Conway's, Fionnan and everyone who helped. Thanks  to Aaron Kernan who is a true leader of men for being our captain and of course to Paul Hearty for his brilliant keeper coaching. Finally to Kieran and Francis who gave everything they could to bring us back to the pinnacle of armagh football with a new bunch of fantastic young men.
The entire club thank you Miceal for your dedication and commitment over the two years in your role as senior manager. We wish you continued success in your professional career and good health and happiness to you and your family

Membership Rates 2020
2020 membership rates (unchanged from 2019) agreed at this year's AGM are set out below.
| | | | |
| --- | --- | --- | --- |
| Category | Description | Annual Rate | Monthly DD |
| Adult (Non Player) | Adult aged 18 or over | £36 | £3 |
| Adult (Player) | Member of Senior / Intermediate Panel | £48 | £4 |
| Juvenile | Aged Under 18 | £24 | £2 |
| Couple* | Adult Couple aged 18 or over | £48 | £4 |
| Family (Couple)* | Adult couple and all children under 18 | £60 | £5 |
| Family (Single)* | 1 Adult and all children under 18 | £48 | £4 |
| Student | Third level student | £36 | £3 |
| Senior Citizen | Aged 60 or over | £36 | £3 |
*If a player pays a couple or family rate, a £12 player supplement applies
We will be hosting a number of registration evenings after Christmas, more details in the coming weeks.
Crossmaglen Rangers Christmas Party Night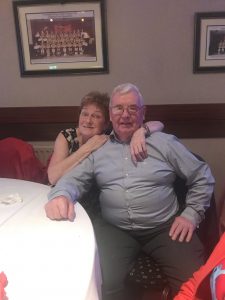 A very enjoyable night was had by all who attended the Rangers Party night in the hall on Saturday.
Many thanks to Mona and staff for the beautiful meal, everyone who helped behind the bar, The Timekeepers who entertained the guests and Martina Crilly, Creative Designs for her beautiful creations which transformed the hall into a festive delight.

Mckenna Cup 
Armagh's first game in the McKenna Cup will be on Sunday 29th December against Cavan in Kingspan Breffni Park.
Round 2 they have a bye and round three they play neighbours Tyrone in the Athletic Grounds on Wednesday 8th January at 8pm.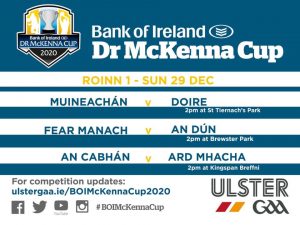 Cupla Focail 
Greetings for Christmas;
Nollaig faoi shéan agus faoi mhaise . Merry Christmas
Nollaig Shona! Happy Christmas
Athbhliain faoi mhaise! Happy new year.
Cúla4 C.L.U.B
Following our recent appearance on C.L.U.B, we hope to have dvds of the show for sale. The cost will be €10, we can't guarantee delivery in time for Christmas but it would be a memorable keepsake to have. Text Róisín, 0876659126 to order.
Upcoming Events 
Christmas Bingo Special
On Monday 23rd December, there will be an extra game 'on the house' with a prize fund of; £50 line and £100 a house. All bingo goers on the night will be entered into a free raffle to win two festive hampers. Eyes down at 8.30pm
Texas Hold'em 
On Sunday 29th December our any annual poker classic takes place , shuffle & deal @6pm.
Buyback €20 (max 2 per player)
Please contact Paddy Kindlon or Tony Brady about purchasing tickets.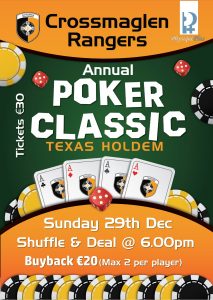 Christmas greetings
For any Rangers who may be away from home this Christmas and would like to send greetings you can send a message or a short video to [email protected] or PM Cross Rangers FB page and I'll share them on the Cross Rangers social media platforms on Christmas  Eve. Alternatively any families at home who are missing loved ones, you can also send your good wishes and I'll share them.
Get Well 
We send our best wishes to Martin ÓgHarland. We hope your on the mend Martin Óg.
Naomh Malachi GAA
5km Run/ Walk in aid of the North Louth Hospice on St Stephen's Morning @11am. Registration from 9.30am. Refreshments afterwards in the club rooms.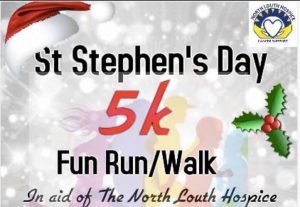 Condolences
Mrs Kathleen Armstrong, Culloville Rd
Crossmaglen Rangers GFC send our deepest condolences to Anna (Micheal ) McShane, Jim (Michelle), Charles (Paula) and Terry (Siobhan) and the extended Armstrong family on the sad passing of their Mother, Kitty. Ar dheis Dé go raibh a hanam.
Mary Ann Nagel, Pennsylvania
We send our deepest sympathies to Briege Gogarty and the entire family circle on the recent passing of Briege's Sister, Mary Ann. Ar Dheis Dé go raibh a hanam
A reminder to everyone who may have family away from home, you can play our lotto online by clicking on the following link;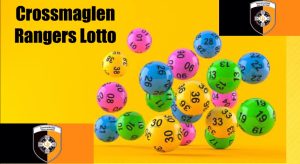 Draw; 08/12/19
Numbers Drawn; 6 13  26  28 
No Jackpot winner
No match 3 numbers
Jackpot; £3600/€4600
Next Draw Christmas Special;  15/12/19
10 x £25 Christmas Bonus Prizes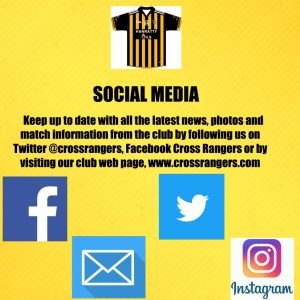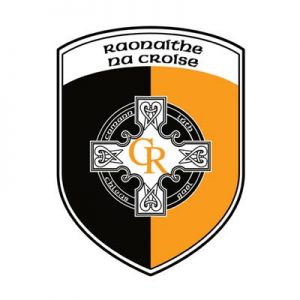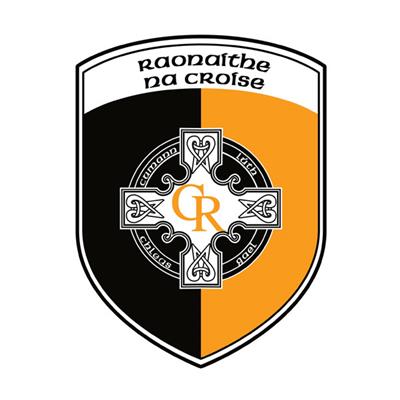 Posted: December 8th, 2019 under Club News.