Crossmaglen Rangers Club Notes 14/08/23
Field Rota Wk 14/08/23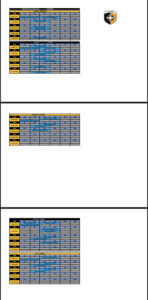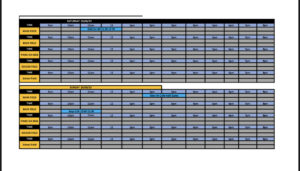 Summer Camp 2023
We hope all the children have an enjoyable week. The forecast is looking good! Thanks to all our coaches led by Aidan Rushe and Caolan Dillon and huge thanks to the Duffy family for their sponsorship.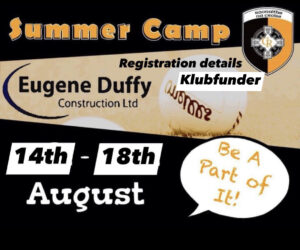 Championship 2023
Championship season gets into full swing this week, wishing all our teams and managements , the very best of luck.
Fixtures
Monday 14th August
U18 Division 1 Championship Rd 3
Dromintee V Cross, Dromintee, 7.15pm
Thursday 17th August
U16 Division 1 Championship 
St Patrick's V Cross, Cullyhanna, 7.15pm
Friday 18th August 
U14 Div 1 Championship QF
Cross V Dromintee, Cross, 7.15pm
Saturday 19th August 
Senior Football Championship Rd 1
Clan an Gael V Cross, Davitt Park, 7pm
Sunday 20th August
Intermediate Football Championship 
Cross V Wolfe Tones, Cross, 2pm
Good luck teams/managements.
Tickets can be purchased for Championship games by hitting on the link below;
Cross Rangers Sponsor A Ball Senior Football Championship Rd 1
The Carberry family will sponsor the ball, senior football Championship versus Clan na Gael. Anthony and Matthew presented the ball to Caolan Dillon. Thanks for your ongoing support.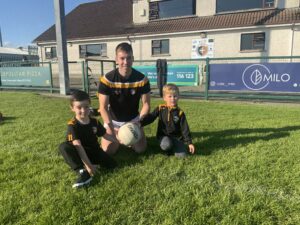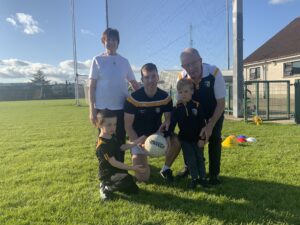 Cross Rangers Sponsor A Ball Intermediate Football Championship 
Square Lighting  will sponsor the ball versus Wolfe Tones. Thanks Paudie, Yvonne and families for you sponsorship and support.
Yvonne presented the ball to Paddy Kelly.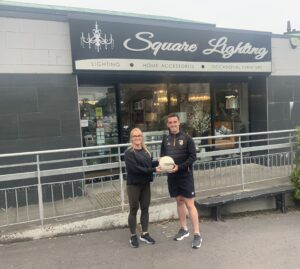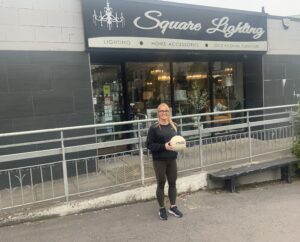 Cross Rangers LGFA
Championship preparation is in full swing. With field sessions, gym sessions and a challenge match. We met Clann na Gael on Monday (7th) and our girls secured a comfortable win.
Another busy week this week with two training sessions and our LGFA fun day.
Also the Senior team and management would like to congratulate our own Eimear Kelly and Donal Meegan (Inniskeen) on their recent engagement. Best wishes to you both.
Our U14.5s are county finalists! 
We are unbelievably proud of our U14.5 squad who have qualified for the county final.
The squad took on Dromintee, in a tough game made even tougher with the foggy conditions. This didn't stop the ladies fighting hard to the bitter end showing pride in their amber and black jerseys.  The girls came away with an impressive score line of 5-12 to 3-09.
We encourage all supporters to come out this Thursday evening so support the squad as they take on Clann Eireaan in the final. This game will be at home, at 7pm Thursday 17th August.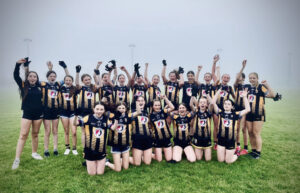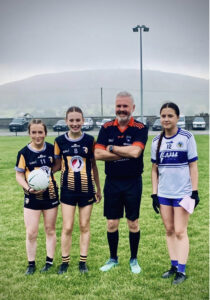 Summer BBQ Evening– In preparation for our championship games coming up, we are organising a team building evening for all our Underage members. This will take place on Wednesday 16th August, at Loughross. Full details will be shared in the WhatsApp Groups.
Gaelic for Mother's & Others: The G4M&Os squad have been out representing the club again at the local blitz held by Dromintee this time. They participated in round robin games, the final game ended up in a penalty shoot out. Well done to all involved.
We are in full preparation for the Championship, and part of that will involved some team bonding activities. Keep an eye on the WhatsApp groups for more information.We would like to remind all members that it is essential to be registered with the LGFA through Foireann. For more information contact Shannon Clarke.

Cross Rangers Lotto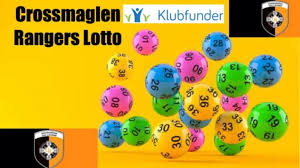 Draw Date; 13/08/23
Numbers Drawn; 4  11  12  16 
No Jackpot Winner; 
4 matched 3 numbers; Pat Casey, c/o Mal Duffy, Tom Shevlin, c/o Bingo, Ollie McMahon, c/o Benny Cassidy & Joe Watters, c/o Murtagh's pub, who win £25 each. Well done to our match 3 winners. 
Next Lotto Draw; 21/08/23
Jackpot; £1800/€2800
Last Man Standing
Last man standing beginning on August 18th. Entry is £10 and the winner receives
£500. Select a team for each week before the given deadline. If team wins, you progress to the next round. You can only select a team once
If you fail to meet the deadline you will be automatically allocated a team alphabetically of the teams you have not already used to date.
If teams have two games that game week then only the first game may be selected.All proceeds go towards club funds.
Payment can be made with cash, PayPal or Revolut. Please contact senior player,  Tiarnan McConville (07516253674) to enter.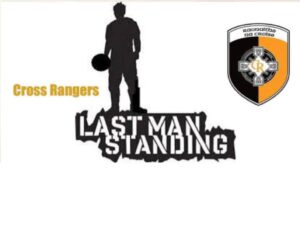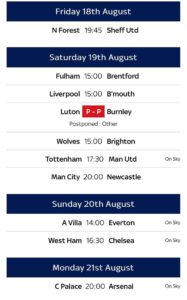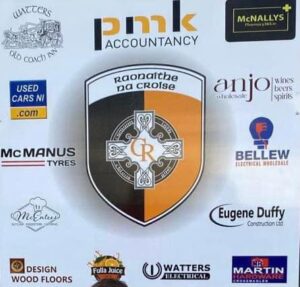 Posted: August 13th, 2023 under Club News.