Crossmaglen Rangers Club Notes 16/03/20


Happy St Patrick's Day
Happy St Patrick's Day to all our players, mentors, members, sponsors and friends at home and around the world. Anyone who would like to send greetings to family abroad or if you are away from home and went to send best wishes home, please drop me an email; [email protected] or WhatsApp; 0876659126
Below; Few pics from previous St Patrick's Day, honouring our six captains and teams.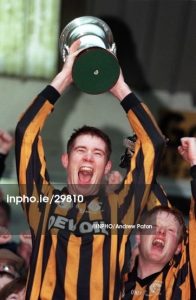 Anyone who wishes to pay their membership can contact
In the light of the current situation, if you are attending on
Sunday morning
, you must book a time slot.
Only one family member please attend. To book a slot contact Róisín or PM Cross Rangers FB page.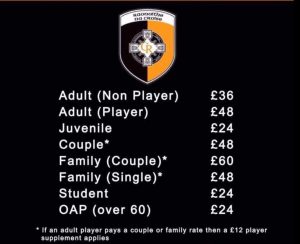 MacRory Cup Final
Ronan Fitzpatrick and Patsy Finnegan are both members of the St Colman's squad who play St Patrick's College, Maghera in the MacRory Cup Final. We are very proud of you both. A new date for MacRory Cup Final has yet to be confirmed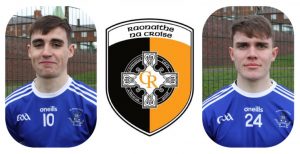 Safeguarding Course
The safeguarding course which was to take place in Mullaghbawn on Friday has been postponed.
CrossmaglenLGFA Pre-season 7s 2020
Due to the directive from the LGFA & GAA we postponed our annual pre-season 7s.
U10 & 12 Squad are social media stars.
On Monday, the players met to dressage a social media video to spread a message via social media. They asked all our comm7nity to #showyourstripes and support the participation, promotion and attendance at ladies football and camogie matches in our club this year. We are delighted their message when far and wide and  even fit a shout out from, Olympian, Ciara Mageean. Thank you to all who shared the video and hopefully we will see everyone get behind us.
Training Postponed
Training has been postponed for all age groups, boys and girls in line with the directive from the GAA. Thus does nit mean we should 'Veg Out', in fact it is more important than ever to get out and get active. So we set each of our menders the '200 touches challenge'. It is 20 on the left foot, 20 on the right foot and all you need is a ball and a wall!
During the week, please free to send me some photos of you all getting active and I'll share them on social media.
The 200 Touches Daily Challenge 
Solo (20 on the left, 20 on the right foot
Pick Up (20 on the left foot, 20 on the right foot)
Fist pass (20 on the left hand, 20 on the right hand)
Punt kick (20 on the left foot, 20 on the right foot)
Body Catch (20- both hands into the chest)
High Catch (20- above the head and get off the ground)
Community
We ask all club members to look out for the elderly and vulnerable in our community.
If anyone needs any assistance wether it be groceries, prescriptions collected or any other help, send us a message and we will assist in anyway we can.
GAA Healthy Club Challenge 

Condolences
Brian Morgan, Belfast 
Crossmaglen Rangers are saddened to learn of the passing of Brian, Son of former player, the late Tommy Morgan.
We extend our deepest sympathies to his Mother, Kitty, Brothers Tony and Gerard, Sister Adele and the extended Morgan and McConville families at this sad time. Ar dheis Dé go raibh a anam.

Kathleen O'Connor, Ardross 
The entire club send our deepest condolences to Kathleen's Husband Cyril, Sons Adrian, Declan & Gary (all former players), Daughter Jacqueline, Grandson Rory (current player), grandchildren and the entire family circle following the recent passing of Kathleen.
Ar dheis Dé go raibh a hanam.

Pearse Duffy, Culloville PO
Crossmaglen Rangers GFC send our deepest sympathies to Cora, Barry, Barry Og, Sean and Carla McAllister and the extended Duffy family on the sad passing of Cora's Father, Pearse. Ar dheis Dé go raibh a anam.

Lotto
Lotto is temporarily postponed for a couple of weeks.
In the event of it being a longer period, we will have lotto online. More details to follow.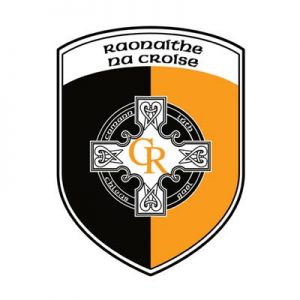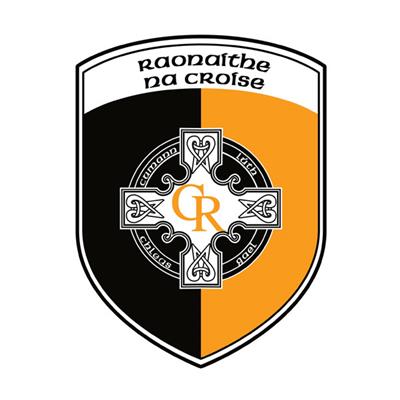 Posted: March 15th, 2020 under Club News.