Crossmaglen Rangers Club Notes 17/05/21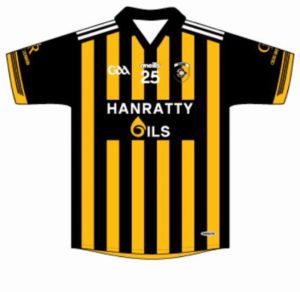 Club Membership 2021
The deadline for Club Membership is on the 31st May. All members must be registered by that date. Anyone training or playing needs to be registered NOW or you are not insured. Please contact any committee member to pay membership or pay online via KlubFunder Cross Rangers.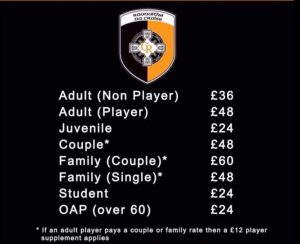 Access NI
Marion will host two sessions, a quick (15-20 mins) session online for anyone who may need a bit of assistance completing their application.
* Tues 8pm (MS teams)
* Tues 9pm (Zoom)
Please contact Marion for the link to join;
Cross Rangers Irish Classes via Zoom 
Irish classes continue this Monday at 7.30pm via zoom. This class is for improvers. For the link to join,  please email Johanne; [email protected]
Crossmaglen LGFA Notes
Return to Play
The club is buzzing with activity and all our members are enjoying the social interaction and of course their football.  It is not too late to join up, and we welcome all players, new, current or even those who hung up their boots for a while. Don't be afraid to dust them off, a get involved for the season ahead, you won't regret It.
Team News! 
Under 10.5s-
This group is for P/R3 to P/R5, the focus is on fun, and building confidence with the ball. Training is every
Monday 6pm-7.15pm
, on Pairc Na Og. We are working hard to arrange some games in the next few weeks, and we know the girls are looking forward to this.
Under 12.5s-
 This group is for P/R6 to 1st year of secondary school.  Training is every
Monday 6pm-7.15pm
, on Pairc Na Og
Our U12.5 have started their league. Games are scheduled for
5pm on Sunday
. However this weeks game will be
on Saturday at 12pm
on Pairc Na Og.
Under 14.5 & 16.5- 
This session is for all secondary school players. Training is every 
Wednesday  6pm-7.15pm
, on Pairc Na Og and
Saturday 4-5.30pm
on the Back Field.
These teams are both preparing for the first league fixture. U14.5 will take on Silverbridge on Thursday. While the U16.5 also meet Silverbridge
on Monday 17th.
 While U14.5 are away to Armagh Harps
on Thursday evening
.
Good luck to both teams and management.
Seniors
– There are three sessions per week for our senior crew. They are training
at Monday 8pm
;
Thursday 8pm
 and 
Saturday 6pm
. For more information contact Maria or Peter.
A reminder that all players must be registered with the LGFA, in order to train or play. If you are unsure how to do this, just contact a coach or committee member.
Calling all Mothers & Others!!!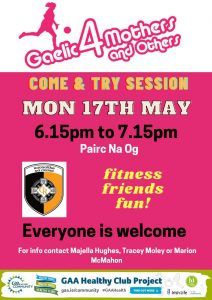 Following our meeting  by during the week, we have been putting out the feelers to gauge interest in this new initiative. We have over 40 members hoping to get involved.
G4M&Os
Is a fun and recreational group
Promotes physical & mental well being
Supports social inclusion in our community
We will be running a 'Come & Try' session
on Monday 17th May at 6.15pm
, in Pairc Na Og. Everyone is welcome!
Cross Square 100 is back!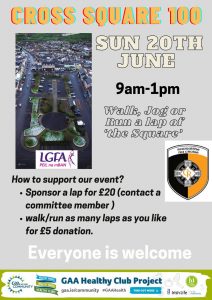 We are delighted to announce that we are putting a date in the diary for our annual fundraising event.
Come along & help us complete 100 laps of Cross Square. Sign up outside the hotel & join in at any stage. Do as many laps as you wish or even just the one!
For those who count the Kilometres :
9 laps = 3km
14 laps = 5km
28 laps = 10km
100 laps = 36km
Ways to get involved :
* Sponsor a lap for £20
( contact a committee member )
* walk/run a lap or a number of laps with our lead runners £5 per person
Coffee4Clubs
We are delighted to join forces with Coffee4Clubs. Crossmaglen Rangers GAC, Championship Coffee is now on sale on the coffe4clubs website: https://www.coffee4clubs.ie/product/crossmaglen-rangers-gac/
Contributions from the sale of this coffee will go towards the club.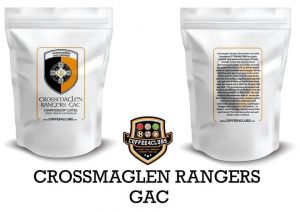 Get Well Soon
We send our best wishes to Collette Hanratty who is recovering following surgery. Get well soon Collette.
Best wishes to Luca McGrath and Caelan Duffy who both picked up an injury in last Sunday's game. Speedy recovery Luca and Caelan
Also, best wishes and a speedy recovery to Ruairi O'Neill.
Club Lotto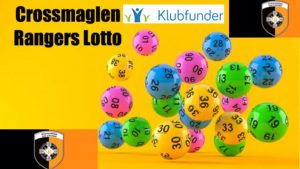 Draw Date; 16/05/21
Numbers Drawn; 3  9  26  29 
No Jackpot Winner 
1 Matched 3 numbers; Claudia McCafferty, c/o Jos Gregory wins £100. Well done Claudia.
Jackpot; £5500/€6500
Next Lotto Draw; 23/05/21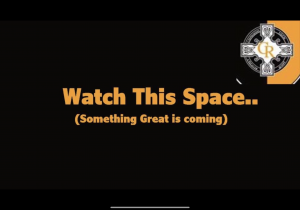 Cross Rangers Teddy Bear's Picnic
We are delighted to announce 'Cross Rangers Teddy Bear's Picnic' will take place on Sunday 6th June at 12pm, main field. Rangers storytime, special guests, music and craic will be the order of the day. More details to follow. We send our thanks to the Rural Health Partnership for their support with this event.
Club Merchandise
We have only a few copies left of the first three All Ireland wins on DVD.  Club scarves, key rings and badges and the last three All Ireland wins also for sale. Please contact me if you wish to buy.
Walking Track
A one way system remains in operation around our walking track. Please turn right when you enter the grounds from the access points. This week, new signs were placed around St Oliver Plunkett Park reminding dog owners not too take their dogs into our grounds.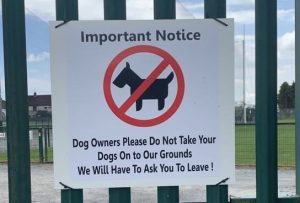 Good Luck
Good luck to Rian, Oisin, James, Paul and the Armagh team/management who play Tyrone at the Athletic Grounds next Saturday evening at 7pm.
Condolence
James Teelan, Dundalk Rd
The entire Crossmaglen Rangers club send our deepest condolences to the Teelan family on the recent sad passing of James, a loyal supporter and friend of Cross Rangers. Ar dheis Dé go raibh a anam.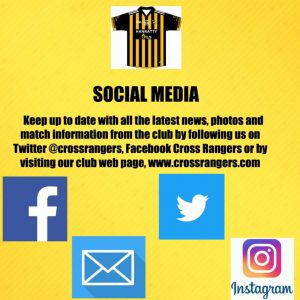 Posted: May 16th, 2021 under Club News.