Crossmaglen Rangers Club Notes 22/11/21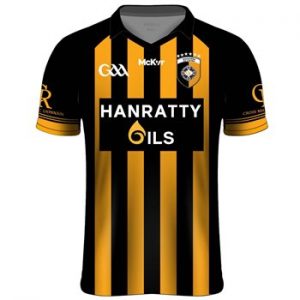 Aaron's Mission To Walk
Tickets for 'Rock For Aaron's Mission' are now on sale online via KlubFunder, Crossmaglen Rangers.
Tickets also available from Marian McMahon, Mac's Grocery, McNamee's Butchers, Savages Bakery, Milo, Centra, A few scoops, McEntee's, Egg,  Lisa Walsh & Sarah Cairns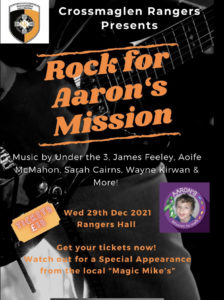 Armagh Referees
Armagh Referees are holding a fundraising draw in aid of PIPS Hope and Support and in loving memory of the late Gerard Devlin (former referee) and Maria Robinson (daughter of Armagh steward, Rory Robinson). Tickets cost £10 each or £20 for a book of 3. Tickets can be purchased from Padraig Hughes or Kevin O'Neill.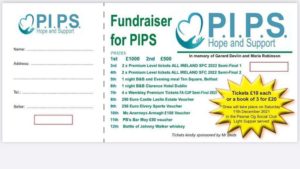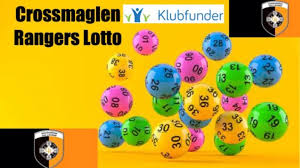 Draw Date; 21/11/21
Numbers Drawn; 15  21  27  29
No Jackpot Winner;
2 match 3 numbers; Cailin Clarke, Klubfunder & Olivia McKeown, c/o Francie McVerry who win £50 each.
Next Lotto Draw; 28/11/21
Jackpot; £3000/€4000
Crossmaglen Rangers AGM 2021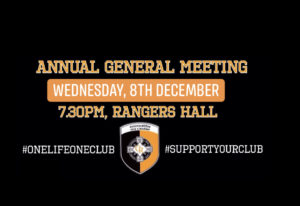 Crossmaglen Camogie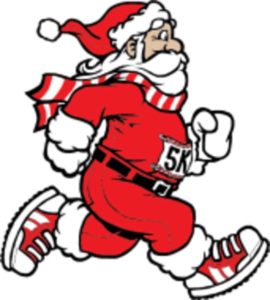 Crossmaglen Camogie's annual 3.5/5k event returns on Sunday 5th December. More details to follow.
Women's Aid Armagh Down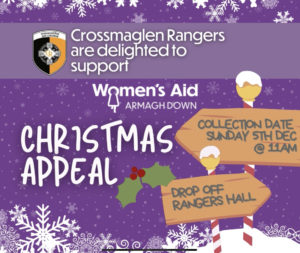 REMINDER; COLLECTION,  5th DECEMBER.
The charity we have chosen to support this Christmas is Women's Aid, Armagh & Down who provide an invaluable service and support to women and children who are in need of help. We will collect the gifts on  Sunday 5th December at 11am, Rangers Hall. Please mark your gift clearly; gender/age. (No gift wrapping)
Due to COVID regulations, we will NOT be excepting second hand clothes, please contact the charity directly if you have clothes to donate.
Below is a guide to the age ranges. Please note, they have made an extra appeal for gifts for older children/teenagers.
0-18 mts 
18mts- 3yrs
3-5yrs 
5-7yrs
7-9yrs
9-12yrs
12-15yrs
15-18yrs
Mass
Mass for deceased club members and friends will take place in early February. We hope it will take place in the Rangers Hall. More details to follow.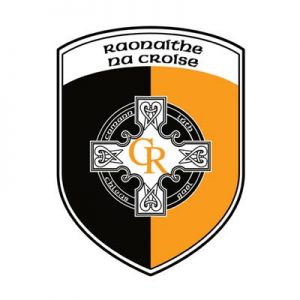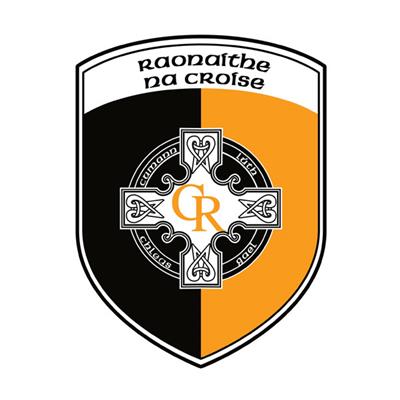 Posted: November 21st, 2021 under Club News.